United Kingdom
Prince Harry sat just three seats away from reporters as he sent a message with unexpected High Court visit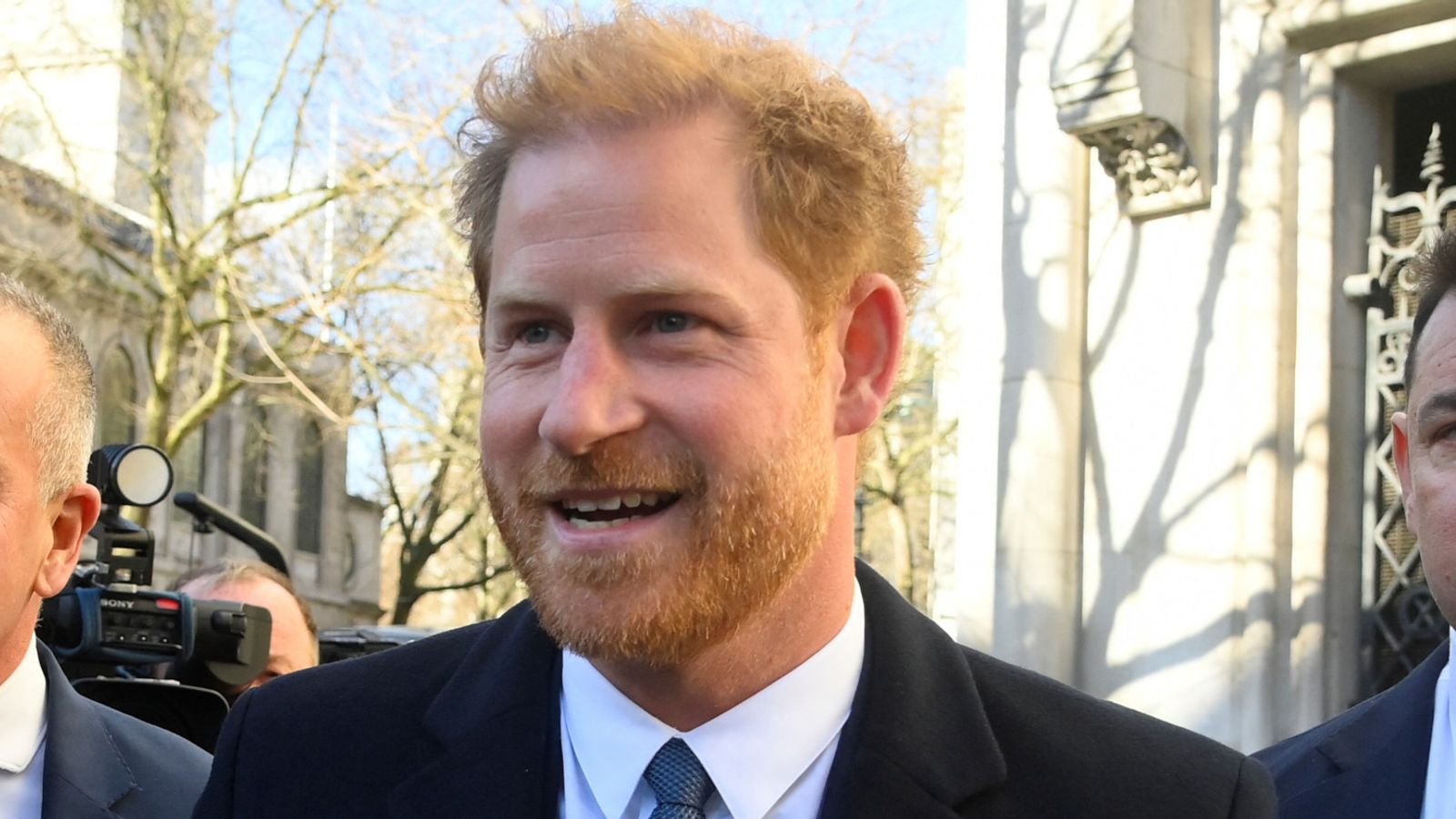 Room 76 of the High Court is small. Tired. Cramped. Beige.
Cables dangle precariously from a cracked ceiling. There are just six rows of chairs.
But today it hosted pop and actual royalty. Prince Harry and Sir Elton John were in court to take on one of the UK's most powerful newspaper groups.
The sun-kissed prince had slipped quietly into the UK, catching the media off guard.
He arrived in a London black cab, smiled and said "good morning" to the press pack who had hurriedly scrambled outside the Royal Courts of Justice after being alerted by an increased police presence.
As it happened: Prince Harry case vs Daily Mail publisher
The Duke of Sussex walked in the front door of the central London Court – keen, clearly, for today's legal proceedings to make headlines.
He wasn't a formal witness today but a claimant – one of seven high-profile individuals who are bringing cases against Associated Newspapers, publisher of the Daily Mail.
In court, the Duke of Sussex sat just three chairs away from a line of journalists.
Alongside him, actress Sadie Frost – another claimant – had a thick wad of court documents. Both looked engaged in the proceedings.
Harry nodded at points and diligently made notes in a black leather notebook. This was a royal across the legal details.
Baroness Doreen Lawrence, the mother of murdered teenager Stephen Lawrence, also made an appearance in court – as a show of solidarity among the claimants became apparent.
None of the seven claimants was formally required to be there today. It was their lawyer, David Sherborne, who was doing the talking.
Read more:
Prince Harry v Associated Newspapers: All you need to know
Harry's children officially recognised as prince and princess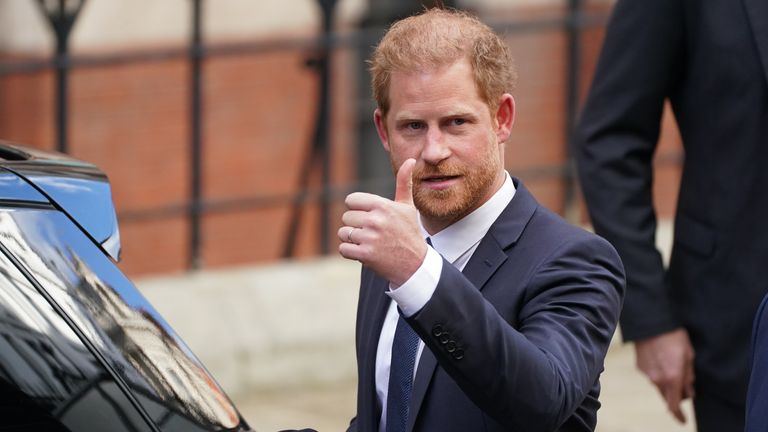 As a global music superstar, Sir Elton is used to being the headline act.
He arrived at the central London court at lunchtime by a side entrance. The musician, who sang at Princess Diana's funeral and performed at Harry's wedding, was positioned behind the prince on a flimsy, fold-out plastic chair.
He too wanted the world to know about his part in this legal challenge and was accompanied by his husband, David Furnish.
They were there without ceremony, in the public gallery, keen to hear how the case was progressing.
Today was the first of a four-day preliminary hearing to decide whether the case goes to trial.
The surprise court appearances are a surefire way to ensure we all are talking about it.
Most Related Links :
primenewsprint Governmental News Finance News