United Kingdom
50 Shot over Memorial Day Weekend in Mayor Brandon Johnson's Chicago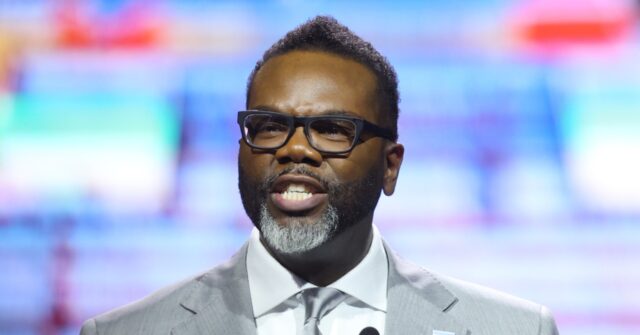 Fifty people were shot in Chicago, ten of them fatally, during Brandon Johnson's (D) first Memorial Day weekend as mayor.
The weekend's violence began with at least 12 people were shot, three fatally, Friday night into Saturday morning alone in Chicago.
Hours later, by Saturday night at 8:19 p.m., the number of shooting victims had reached at least 21, with one additional fatality, according to ABC 7/Chicago Sun-Times.
By Monday morning, ABC 7/Chicago Sun-Times noted the number of shooting victims was at 43, with the total number of shooting fatalities at nine.
On Tuesday morning, ABC 7 / Chicago Sun-Times pointed out some 50 people in total were shot in Chicago during the Memorial Day weekend, and ten of those shooting victims succumbed to their wounds.
Ironically, 46 people were shot during Memorial Day weekend 2022, which was the last Memorial Day weekend overseen by Mayor Lori Lightfoot (D).
On May 9, 2023, the NRA referenced Sun-Times's figures showing over 2,760 people were killed in Chicago during Lightfoot's term as Mayor.
AWR Hawkins is an award-winning Second Amendment columnist for Breitbart News and the writer/curator of Down Range with AWR Hawkins, a weekly newsletter focused on all things Second Amendment, also for Breitbart News. He is the political analyst for Armed American Radio and a Turning Point USA Ambassador. He was a Visiting Fellow at the Russell Kirk Center for Cultural Renewal in 2010. and he holds a Ph.D. in Military History, with a focus on the Vietnam War (brown water navy), U.S. Navy since Inception, the Civil War, and Early Modern Europe. Follow him on Instagram: @awr_hawkins. You can sign up to get Down Range at breitbart.com/downrange. Reach him directly at [email protected].
Most Related Links :
Latest News||Sports News||Uk News