Travel
La Belle Vie: Air-conditioning, French insults and the best places to visit in spring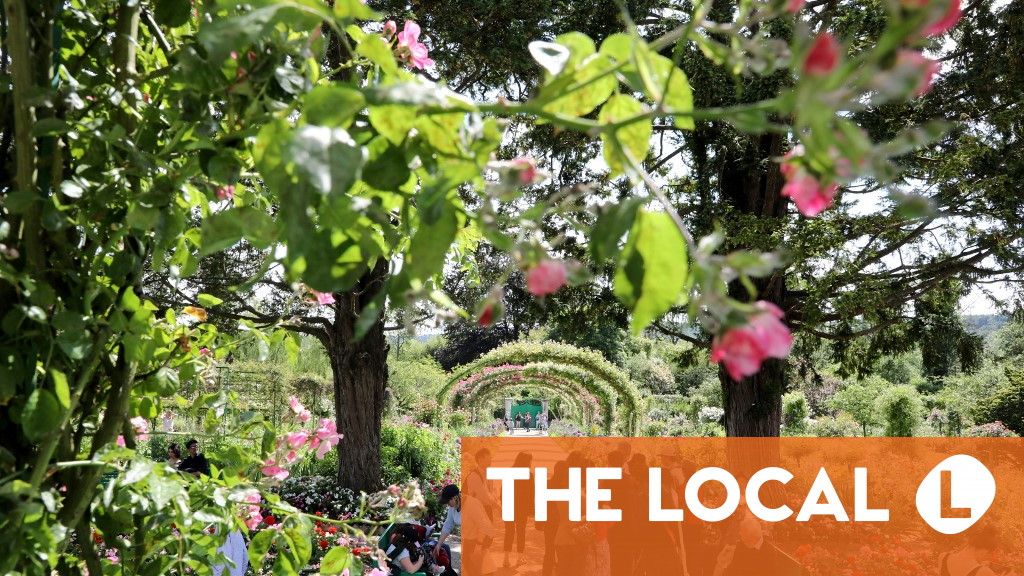 La Belle Vie is our regular look at the real culture of France – from language to cuisine, manners to films. This newsletter is published weekly and you can receive it directly to your inbox, by going to your newsletter preferences in "My account".
Living in – or spending a significant amount of time – another country as a foreigner is a unique experience. You get the opportunity to see things from a different perspective and consider different ways of doing things.
In addition to spending time somewhere, film can also be a window into a country's culture, telling you something about its society, values and social problems. Oftentimes, it is the popular films that are the most informative, so The Local has put together a list of the popular, funny or even downright daft films that will give you a great intro into what France is all about.
12 popular French films that teach you something about France
One thing I have noticed about French culture, which prior to moving I thought may have been an overplayed stereotype, is the approach to work-life balance. People really do take vacation time each year – often at least five weeks of it, which never fails to amaze my fellow Americans – and eating your lunch at your desk really will get you some weird looks in a French office.
But the idea that the French don't work much is exaggerated. Most French people I know work from around 9am until at least 6pm (oftentimes 7pm). I should also preface that I am in my 20s, so maybe I have a biased perspective, but I have very few friends in France who make it out of the office at 5pm sharp. 
Reader Question: When does the working day start and end for French employees?
There are other important times of the day in France, and dinner is one of them. 
France is kind of an in-between on the European stage when it comes to dinner. While the French certainly don't follow Spanish dining habits of having the evening meal at 10pm,  dinner in France is typically eaten later than in the US or Scandinavian countries.
Reader question: What time do the French eat dinner?
On the topic of French dinners, when friends come to visit I am often asked the same question: should I make dinner reservations ahead of time? I think the answer to this question really depends on where you are visiting in France, and how willing you are to wait in line. If you are planning to spend most of your time in a large city, like Paris or Lyon, then you can probably get away with finding tasty restaurants that take walk-ups, but on the downside: you might find yourself waiting in line, especially if it's a popular spot.
In general, I do advise making dinner reservations at least a day or two ahead of time. Here is how you can go about that and what you should know.
Reader question: Do I really need to reserve before going to a restaurant in France?
If you are more in the mood to cook your own meals while spending time in France, then the best place to start is the marché. There are over 10,000 of them in France, found in both urban and rural areas, so there is bound to be one nearby.
I have to be honest – fresh food markets are one of my absolute favourite things about France – you can find fresh fruits and vegetables at prices that rival large chains, and you get this incredible glimpse into the care that people put into cooking and planning their meals. 
Not only that – markets are also a social event, especially for older folks. One elderly French woman I know loves the marché so much that her week is practically structured around it – Tuesdays and Thursdays she is up by 7am and out the door for the market by 7:45am on the dot. She chats with the stallholders that she knows, buys the ingredients she needs for that day's meals and then goes to have a coffee at the local tabac. 
All you need to know about shopping at French food markets
If you prefer grocery stores or supermarkets there are plenty of those too, and they usually have a great selection of wine. You will find inexpensive options running from just a couple of euros, to nicer €15-20 wines from France's best-known vineyards and of course the really special bottles can set you back a lot more.
If you find yourself a bit anxious with option-overload, here is what you need to know ahead of time.
Most Related Links :
primenewsprint Governmental News Finance News