Travel
Cyberattack disrupts Spanish medicine distribution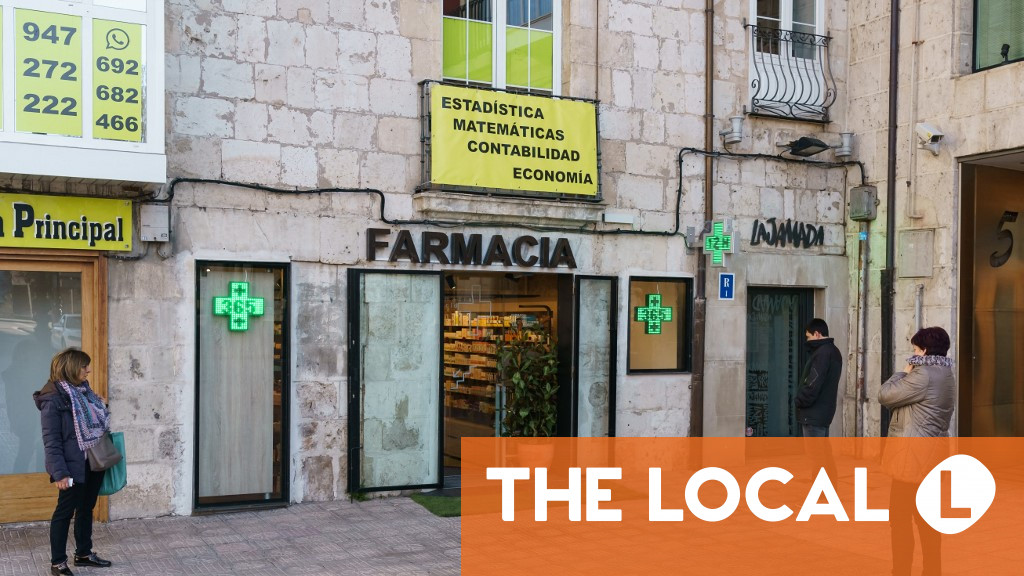 It used to be typical that children had one doctor assigned to them, but now due to the lack of appointments, parents complain that each time they try and take their kids to clinics, they're having to meet someone new or having to go to the emergency room at the hospital instead.
The Spanish Association of Paediatric Primary Care (AEPap) has published a report, which estimates that more than 523,000 children in Spain under 15 years of age don't have an assigned paediatrician, in fact, they don't even have a family doctor.
READ ALSO: Spain's La Rioja region approves groundbreaking mental health law 
The figure is worse in Madrid, where almost one in three children do not have a paediatrician. There are 281,544, kids without an assigned doctor in Madrid, more than half of the total, according to AEPap calculations.  
The next region with the second greatest deficit of doctors specialised in children is Catalonia, where 96,438 minors are left without one. It's a similar story in Asturias where 8.6 percent of children don't have access to a family doctor.  
Navarre and Galicia come in fourth and fifth place, where 6.1 and 3.8 percent of children respectively, don't have access to a specialist.  
The regions that are the easiest for children to be able to see a paediatrician are Castilla y León where only 0.6 percent are left without one and Cantabria where only 0.7 percent don't have one.
READ ALSO: Why people in Spain are facing longer waits to see a doctor 
Having to see a new doctor on each subsequent visit or having to simply go to the emergency room is causing problems for children as their medical history is having to be explained each time and doctors are not familiar with the cases.
Dr. Rosa Añel, an expert in patient safety, published an article in September in which she said: "new studies show that personalised and sustained care over time by the same professional is a matter of life or death. Care throughout life by the same professional creates a relationship of trust, mutual understanding and commitment, which favors more humane and safe care".
According to health professionals in Madrid, in recent years there has been a significant number of paediatricians leaving to go the provinces of Toledo and Guadalajara in Castilla-La Mancha, looking for better hours and conditions. Many of these young doctors have left to be able to spend time with their own children in the afternoons. 
Castilla-La Mancha is one of the better regions for these specialists with only 2.6 percent of children without assigned medical personnel.
President of the AEPap, Concepción Sánchez, explains that "When the paediatrician is there, the child knows that they are not going to hurt them, that they are going to treat them well, and they do not suffer".  
This goes beyond knowing or not knowing the name of your doctor she continues. "When there is a follow-up, the paediatrician knows the biological, psychological and social environment of the family. They get to know the grandparents, the parents, what problems they have, if they are separating, if there is any important intra-family problem, etc. That benefits the way they look at the child", she says.  
For example, a child who is a victim of bullying or who has problems at home might go to the doctor with stomach aches, but if the doctor doesn't know the child's situation, they might not be able to get to the root cause of the problem. 
Most Related Links :
primenewsprint Governmental News Finance News