Sports
Spanish court opens investigation into racist abuse targeting Vinícius Júnior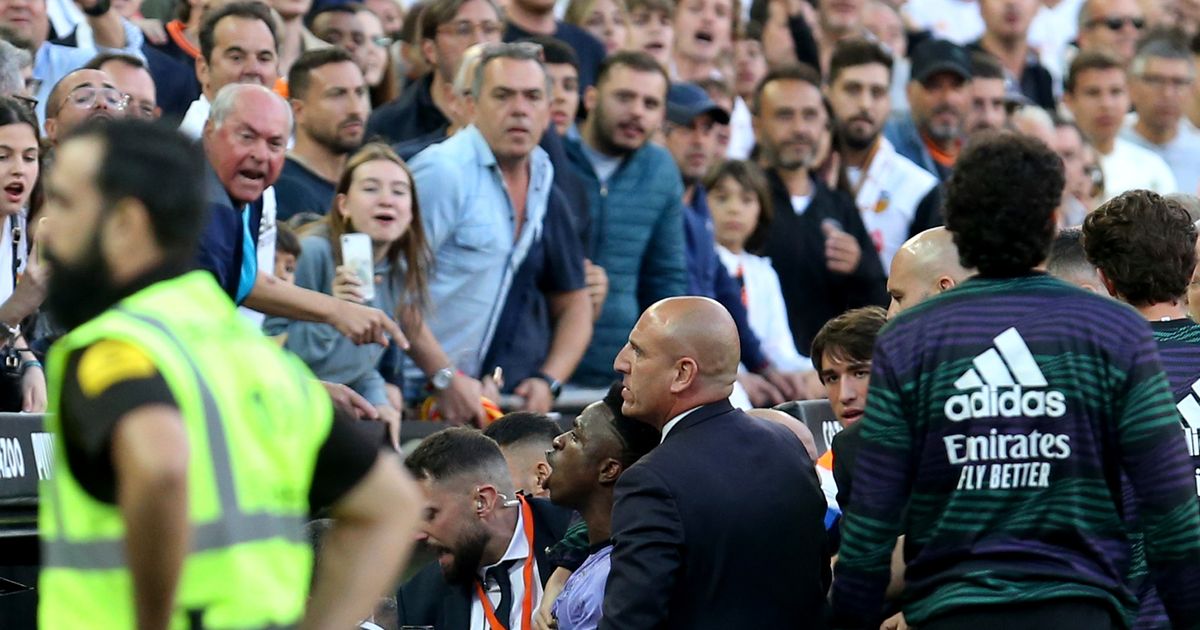 MADRID (AP) — A Spanish court opened a judicial investigation Friday into an alleged hate crime perpetrated by the three people arrested this week for racially abusing Real Madrid player Vinícius Júnior during a game.
Vinícius, who is Black, was subjected to racist taunts on Sunday in Valencia at Mestalla Stadium, which will have parts of its stands closed for the next three games as punishment. The Brazil forward has repeatedly been targeted by similar abuse this season.
The Valencia-based court said in a statement that Vinícius will be asked to give testimony via video-conference at some point. Vinícius earlier this year already spoke before a judge in another case of racial abuse against him. He said at the time he would not accept an apology and expected the perpetrator to be punished.
The judge also asked for the Valencia club to identify the security guards at the game so they could possibly give testimony and to conserve any audiovisual material of the match from the 72nd minute for possible study.
The Spanish soccer federation on Friday partially accepted an appeal by Valencia for the punishment it received because of the racist incidents on Sunday. The appeal's committee reduced the partial closure of Mestalla Stadium from five to three matches, and reduced the amount the club was fined from 45,000 euros ($48,200) to 27,000 euros ($29,000).
The club had called the punishment "unfair and disproportionate," saying it acted quickly to help identify and ban the fans accused of abusing Vinícius.
Three fans were detained by police on Tuesday and released pending an investigation.
Valencia's initial appeal had been rejected on Thursday. It has 15 days to file another appeal.
Valencia, which is still fighting against relegation to the second division, has one home game left in the league this season, against Espanyol on Sunday. Espanyol is also trying to avoid demotion.
The section of Mestalla that will be closed is where the insults against Vinícius came from, behind one of the goals. It's also where the club's more hardcore fans usually are located.
Police on Tuesday also detained four people accused of hanging an effigy of Vinícius off a highway bridge in Madrid in January. They were released from custody on Thursday while still under investigation for perpetrating a hate crime.
They were prohibited from attempting to communicate with Vinícius, and can't get within a 1-kilometer (0.62-mile) area around Madrid's stadium and training facilities. They also can't come within the same distance of any soccer stadium between four hours before and four hours after a Spanish league game.
___
Associated Press writer Joseph Wilson in Barcelona, Spain, contributed to this report.
___
Tales Azzoni on Twitter: http://twitter.com/tazzoni
___
More AP soccer: https://apnews.com/hub/soccer and https://twitter.com/AP_Sports
Most Related Links :
Latest News||Sports News||Uk News