Sports
PGA Tour holding last Honda Classic as a new sponsor awaits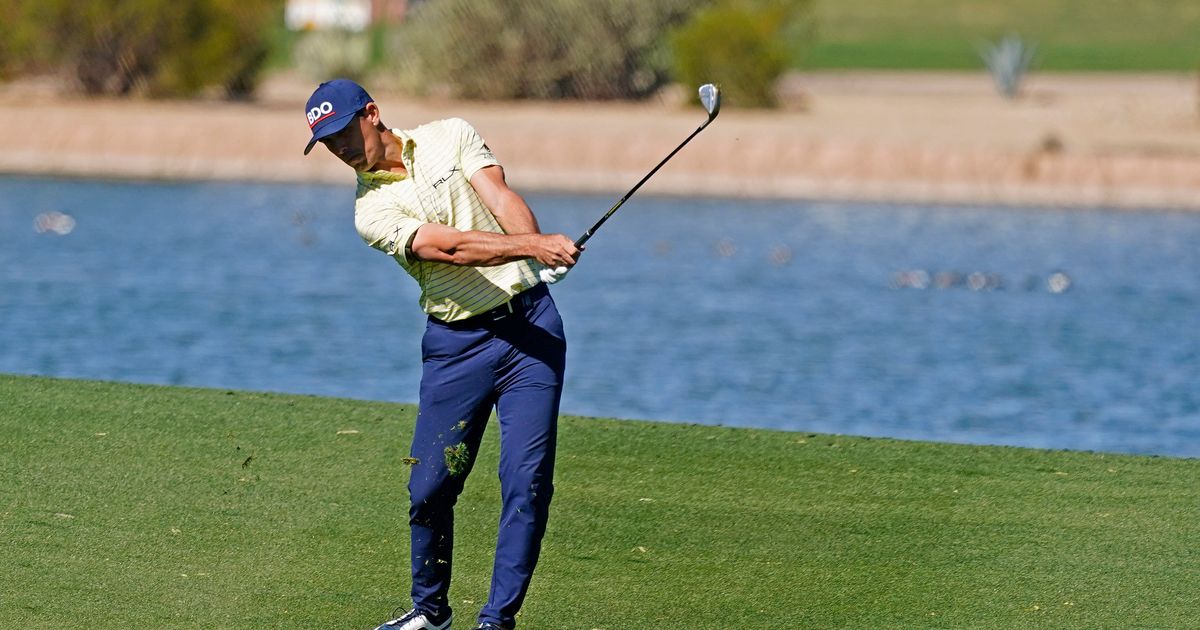 PALM BEACH GARDENS, Fla. (AP) — Someone will be getting a big check this week at the Honda Classic.
And then someone will be writing a big check to take over the Honda Classic.
It's expected that there will be a tournament at PGA National in 2024 and beyond, but this weekend will mark the last time someone wins the Honda. The automaker's 42-year sponsorship — the longest-running continuous deal on the PGA Tour — ends with this event, and potential successors will be in Palm Beach Gardens to decide if they want to buy the naming rights.
"It's disappointing on many aspects of it," Florida native Billy Horschel said. "I'm sort of disappointed in the PGA Tour in the sense that — I'm not going to say they didn't prioritize the Honda Classic, they prioritize every sponsor that we have. … But, you know, when I was out on tour early in my career, this was this was a hot event. I mean, you had all-top 20 players in the world playing here."
This week's event has three top-20 players — No. 18 Sungjae Im, Horschel is ranked 19th and No. 20 Shane Lowry. Scheduling has been a challenge for Honda for years; it was preceded by the Phoenix Open and the Genesis Invitational, and gets followed by Bay Hill and The Players Championship.
Those events all have $20 million purses, except for $25 million at The Players. Honda's purse is $8.4 million.
"This was an event to play at, and then unfortunately over the years, it's sort of been relegated to not as strong a field anymore," Horschel said.
Changes are almost certainly coming, in more than just the name. The PGA Tour is trying to find a way for Honda to attract bigger names, and a schedule tweak is expected for next year.
"You've got 30 to 40 PGA Tour pros that live within a couple miles of this place, and I think you've only got a handful of them playing this week, and that's disappointing," Horschel said. "It really is."
There is much to like. The Honda traditionally draws plenty of fans to PGA National, with a total attendance in recent years — except for the pandemic-limited tournament — going just over 200,000.
Fans show up. The world's highest-ranked golfers, not so much.
"Do I worry for it? I don't know," Lowry said. "Next year, I think hopefully the schedule is going to be a little bit different. It is going to be a little bit different. I don't know what it is going to be like yet. But hopefully it can be in a nice date because look, I think this is a proper test. It's a proper championship golf course, and it deserves a good field."
First, though, comes the finding of a new sponsor. There's no timetable to get that done, with the tour aiming for something to be finalized in the next few weeks.
"It's a combination of sponsors and potential sponsors that we've talked to over a period of time, trying to find a good fit for them," said Andy Pazder, chief competitions and tournaments officer for the PGA Tour. "And then in other instances, it's companies that know that this sponsorship opportunity exists and they come to us and they say, 'We'd like to learn more.' We have several active conversations going on. We're hosting, I'll just say, a few of those prospects this week."
When Honda took over as title sponsor in 1982, the purse was $400,000, with $72,000 going to the winner. That's a $1.2 million purse in today's dollars, with a winner's take of about $225,000.
Much has changed.
Sunday's winner gets $1.512 million. The Honda — since it's been called the Honda — has been played on six different courses, with 39 different winners in the 41 years of that sponsorship. Padraig Harrington and Mark Calcavecchia each won the Honda twice; Jack Nicklaus and Johnny Miller have won the tournament twice but not in the Honda era.
Sepp Straka is the last person to have a chance to win multiple Hondas. He's the defending champion, tapping in for birdie on the 72nd hole after getting to tee off on the par-5 18th just before a downpour came. Lowry rushed his tee shot into the deluge and finished a shot back.
"It was pretty fun to kind of relive some of those shots and just kind of be back here where it all happened," Straka said. "It was a great time."
DIVOTS: Harrington will play the first two rounds at PGA National — site of the 1983 Ryder Cup — with Luke Donald and Zach Johnson. Harrington was Europe's Ryder Cup captain in 2021; Donald and Johnson will be captains for Europe and the U.S. this year. … Twin brothers Pierceson Coody and Parker Coody are in the field, Pierceson on a sponsor exemption, Parker after getting through a Monday qualifier (that ended on Tuesday). They're the grandsons of 1971 Masters champion Charles Coody, and their dad will caddie for Parker this week.
___
AP golf: https://apnews.com/hub/golf and https://twitter.com/AP_Sports
Most Related Links :
primenewsprint Governmental News Finance News