Sports
Look inside the dueling bids to redevelop Seattle's Memorial Stadium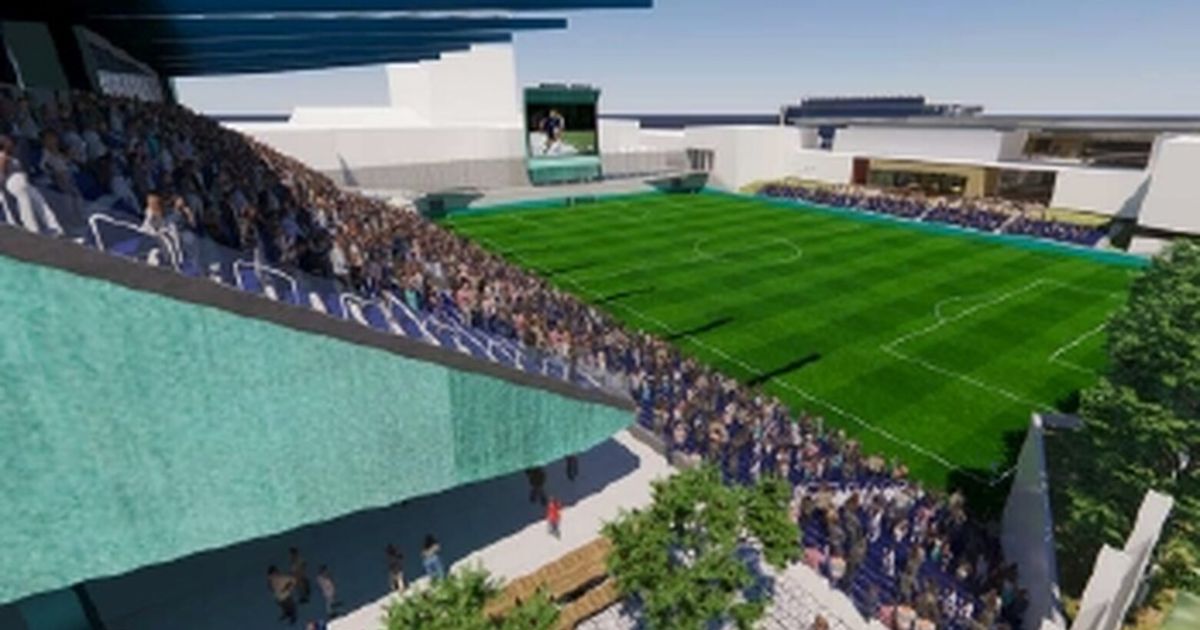 One proposal to redevelop Seattle's Memorial Stadium calls the project a "game-changing opportunity" for students to play in the same venue as "potential pro sports tenants," while the other proposal vows to transform the site into a "world-class entertainment district" with sports and more.
The city and Seattle Public Schools joined together in March to request proposals from private entities to demolish, rebuild and then operate the SPS-owned stadium at the city's Seattle Center campus. They received two bids last week and released the executive summaries of those bids Thursday.
One proposal was submitted by the One Roof Partnership, an entity with links to the Seattle Kraken and Oak View Group, the sports and entertainment company that redeveloped and runs Seattle Center's Climate Pledge Arena.
The other was submitted by the commercial real estate firm JLL and Poag Development Group; they're working with an affiliate of the sports and entertainment company AEG Worldwide, their summary says. A group that included AEG bid in 2017 to redevelop what became Climate Pledge Arena, then dropped out. The city went with Oak View Group.
The One Roof Partnership summary includes an artistic rendering of a new stadium with grandstands on four sides. The summary says the venue would accommodate more than 10,000 spectators and mentions there would be a cafe that could be operated by the job-training nonprofit FareStart.
The JLL-Poag summary includes a rendering of a green-tinted new stadium with a large grandstand rising near Seattle Center's International Fountain.
Seattle leaders have said a public-private project could transform Memorial Stadium's aging, concrete bulk into an airy space for concerts, cultural events, 2026 World Cup training and perhaps even professional soccer or rugby, in addition to student sports and graduations. Today, student football and soccer teams are the main users of the 12,000-seat stadium, which was built in 1947 and dedicated to local students who died in World War II.
The city and SPS have stressed that they want students to remain the main users of a redeveloped venue. Their March request for proposals said SPS must retain priority scheduling from Sept. 1 through June 30, with nonstudent activities likely concentrated in the summer. The request also said the project must include a new stadium with at least 8,000 seats and a new open space between the stadium and the International Fountain.
Seattle and SPS have earmarked more than $100 million in taxpayer funds to revamp the site, including more than $66 million approved by voters as part of a 2022 property tax levy for SPS building projects. But the city and SPS expect the private partner to pay for part of the project, too.
A conceptual design put together for the city last year by the architecture firm that designed Climate Pledge Arena estimated that a 9,400-seat new stadium with premium boxes and other amenities could cost as much as $250 million. If no private proposal meets the public's needs, SPS will carry out a more basic remodel on its own, officials have said.
The One Roof Partnership summary promises a "a cost effective design and development process," with private, philanthropic and commercial contributions, in addition to taxpayer dollars. The summary also pledges an all-electric stadium "connecting to existing Seattle City Light's power grid," rather than a Seattle Center power plant that uses natural gas.
"Once open, the stadium will provide a game-changing opportunity for students to play in the same facility as potential professional sports tenants," the One Roof Partnership summary says, mentioning the "Reign, Seawolves, Dragons and Orcas" without describing any teams as committed yet.
The OL Reign are a National Women's Soccer League team, the Seattle Seawolves are a rugby team, the Seattle Sea Dragons are an XFL football team and the Seattle Orcas are a cricket team. None play at Memorial Stadium at the moment.
In a video rendering by the One Roof Partnership, a narrator mentions that the current stadium has hosted high school stars, Bumbershoot and Folklife concerts and the Seattle Sounders before they joined Major League Soccer.
"Now it's time to build a stadium for the next 75 years," the narrator says, promising a parklike atmosphere around the redeveloped venue.
The JLL-Poag summary includes fewer details, describing Memorial Stadium's redevelopment as a "unique opportunity to create a larger, vibrant entertainment district within Seattle Center." JLL has worked on projects like the home stadium for Major League Baseball's Atlanta Braves, developed in conjunction with housing, stores, a hotel and a concert venue.
"Our approach is rooted in the two simple but powerful words: ambitions, achieved," the JLL-Poag summary says.
The city and SPS won't release full proposals until a partner has been selected, they've said. The proposals are being evaluated "by a panel of staff and community representatives," with a decision by Mayor Bruce Harrell and SPS Superintendent Brent Jones tentatively planned for late May. The deal will need approval from the City Council and Seattle School Board. There will be a community outreach process after that, the city and SPS have said.
Most Related Links :
Latest News||Sports News||Uk News