News
Utah's sweeping social media laws for kids open door to punish platforms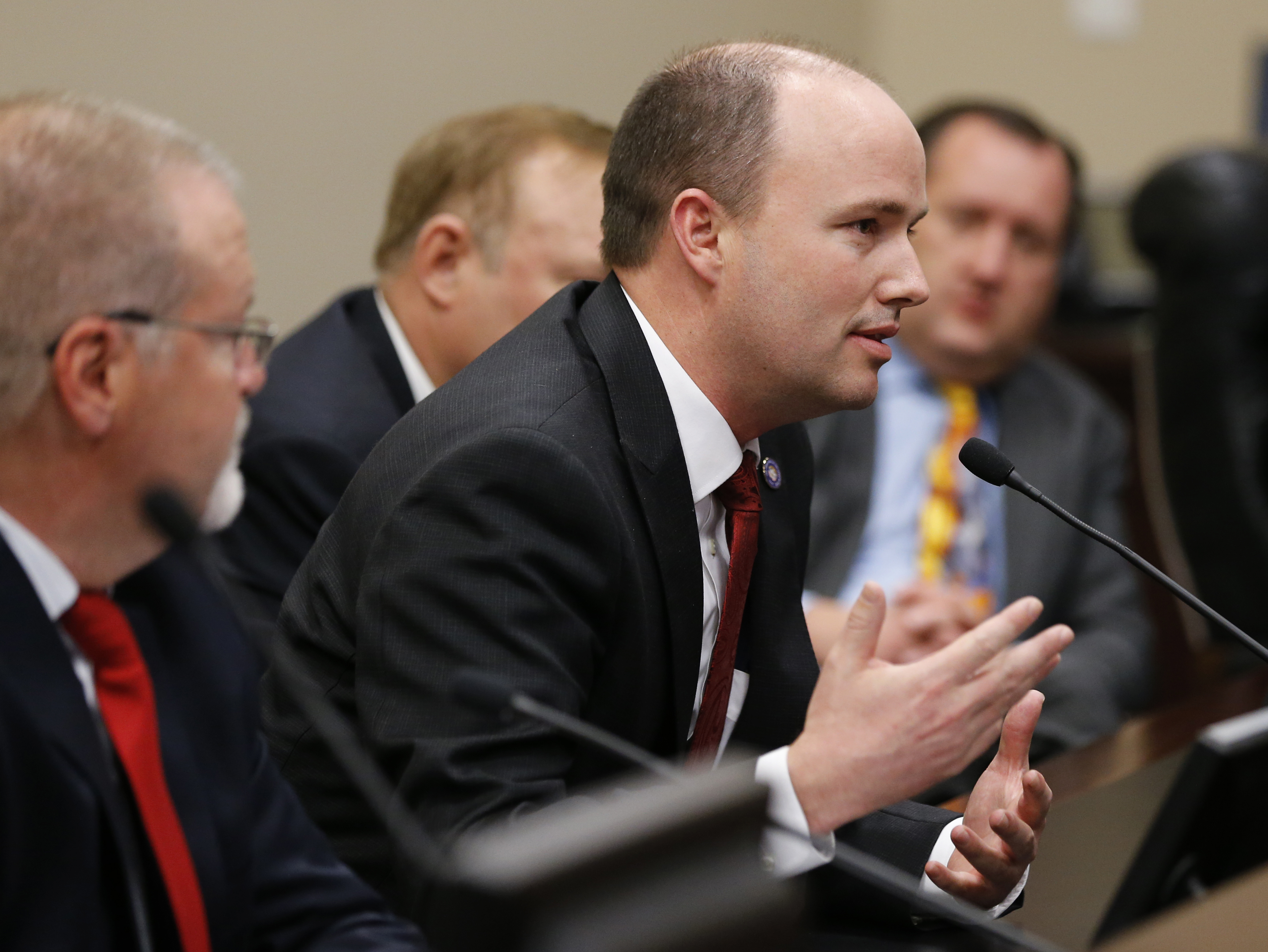 Utah Republican Governor Spencer Cox signed two bills into law Thursday, as his state becomes the first in the nation to restrict minors' usage of social media.
Senate Bill 152 and House Bill 311 received bipartisan support in both chambers of the state's legislature after being introduced at the start of the new term in January. SB 152 requires social media companies to verify a user is at least 18 years old before opening an account without parental permission, and HB 311 prohibits companies "from using a design or feature that causes a minor to have an addiction to the company's social media platform," the bill reads.
"We're no longer willing to let social media companies continue to harm the mental health of our youth," Cox wrote on Twitter.
"Utah's leading the way in holding social media companies accountable—and we're not slowing down anytime soon," he added in the tweet.
Under SB 152, parents or guardians whose minor has a social media account must be given access to the account, including access to the users' posts and private messages. Social media companies will also be required to issue limited hours of access for minors from 10:30 p.m. to 6:30 a.m., unless a parent or guardian grants the user permission. Companies also must ensure that a minor account holder can't "bypass restrictions" without parental permission.
In addition to setting new parameters for companies, HB 311 allows individuals to file lawsuits against a social media company that does not prohibit addictive features on its app. Regulations from both laws will take effect March 1, 2024.
The measures will be enforced by Utah's Division of Consumer Protection, which will receive and investigate complaints of social media companies that fail to comply with the new regulations.
Social media users' privacy and well-being have taken a spotlight in recent months, with both state and federal legislatures backing a potential nationwide ban on the popular video-creating platform, TikTok. Many governors have ordered the Chinese-created app to be banned from state-issued devices, and in February, President Joe Biden ordered all federal agencies to remove the app from government devices within 30 days.
On Thursday, TikTok CEO Shou Chew faced bipartisan pressure while testifying before Congress as legislators on both sides of the aisle questioned how his app was collecting users' data. Many lawmakers are worried TikTok's link to the Chinese Communist Party (CCP) through its parent company, ByteDance, could put American data at risk of being provided to the CCP.
Other states have proposed similar bills to Utah's new regulations in recent weeks. Ohio Lieutenant Governor Jon Husted has publicly backed a proposed bill in February that would require certain online companies to ban users age 16 and younger from creating an account without parental consent. Arkansas Governor Sarah Huckabee Sanders proposed a bill alongside state lawmakers this month that would require an age verification for users.
In an email to Newsweek on Thursday, a spokesperson for Meta, parent company of Facebook and Instagram, said that the company wants "teens to be safe online."
"We've developed more than 30 tools to support teens and families, including tools that let parents and teens work together to limit the amount of time teens spend on Instagram, and age verification technology that helps teens have age-appropriate experiences," read the statement.
"We automatically set teens' accounts to private when they join Instagram, and we send notifications encouraging them to take regular breaks. We don't allow content that promotes suicide, self-harm or eating disorders, and of the content we remove or take action on, we identify over 99% of it before it's reported to us. We'll continue to work closely with experts, policymakers and parents on these important issues," Meta said.
Most Related Links :
primenewsprint Governmental News Finance News