News
Ukraine mocks Russian soldiers on training with Steven Seagal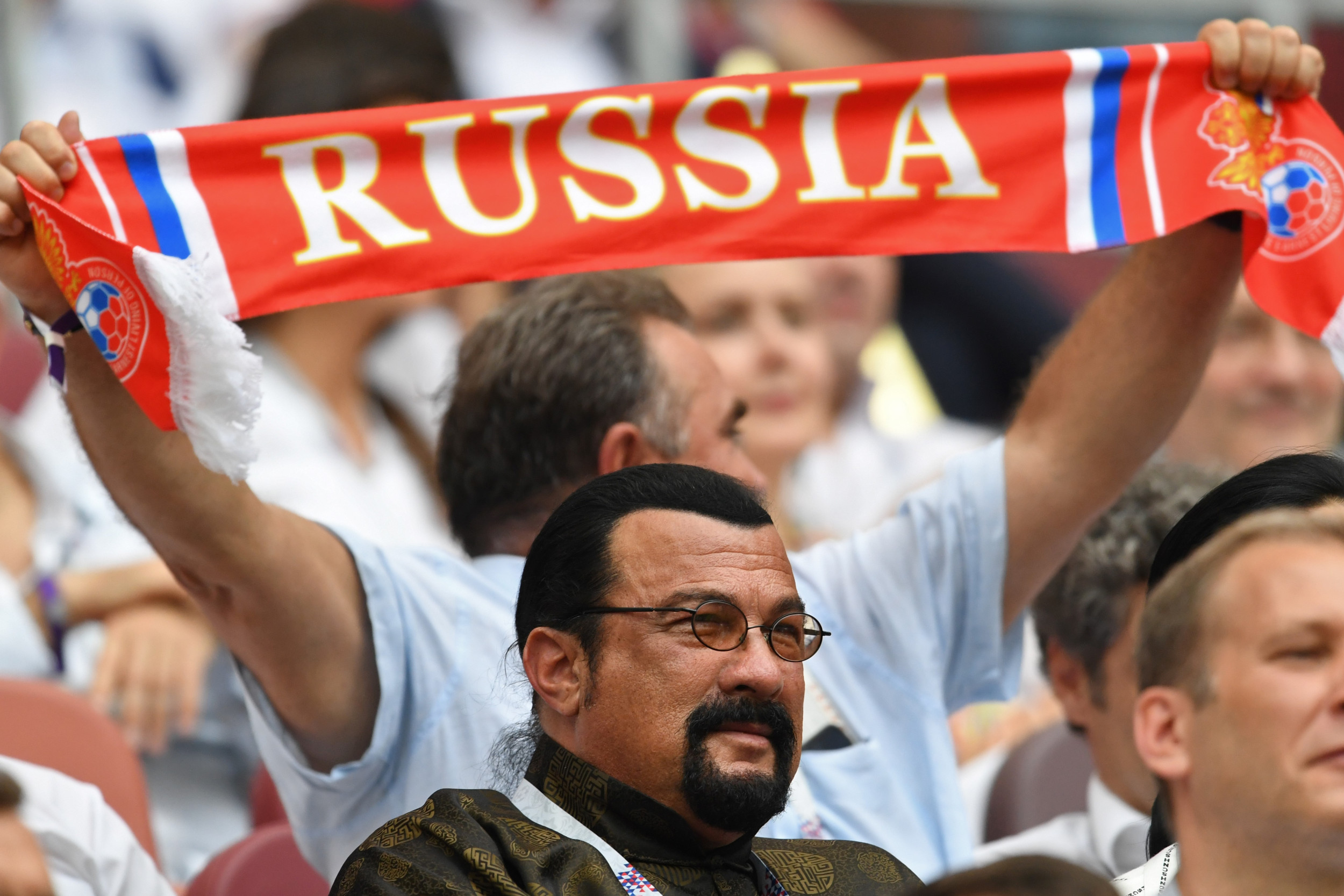 Ukraine is mocking Russia over reports that Steven Seagal's new Moscow martial arts center will train Russian military recruits in aikido.
The U.S.-born actor, who has a cozy relationship with Russian President Vladimir Putin and holds Russian citizenship, took part in a ribbon-cutting ceremony to open the Typhoon All-Russian Aikido Center over the weekend, according to footage from Russian state media agency TASS.
The Ukrainian Ministry of Defense responded to the news on Thursday, ridiculing Seagal for his "weird" running style and Russian forces for apparently relying on the 70-year-old actor for hand-to-hand combat advice.
"It's been reported that russia has recruited Steven Seagal to teach martial arts to its soldiers," the ministry tweeted. "Rumor has it that the Seagal-style running technique will be included in the training. russian soldiers will now be able to run away from their positions with weird hand motions."
Seagal has been mocked online for his running style in memes and video compilations showing him in action for more than a decade. A 2021 article from The A.V. Club described his gait as "like an incontinent toddler with noodles for arms."
While Seagal has a long history in martial arts and taught aikido before becoming a Hollywood star, his combat skills were also called into question following the emergence of a viral video showing him easily tossing aside two opponents who offered little resistance during a 2015 demonstration in Moscow.
In comments to TMZ soon after, Seagal suggested that he was "insulted" by accusations that the demonstration was staged, saying that it could not have been "fake" because he had been "doing martial arts all my life."
According to TASS, Seagal told the crowd at the event in Moscow over the weekend that his new aikido center could help "make this world a better place." The news agency said that the center would be used to prepare military recruits "for service in the Russian Armed Forces."
Seagal is best known for starring in 1990s action movies such as Under Siege and On Deadly Ground. His later on-screen appearances have largely been limited to low- budget video-on-demand efforts. More recently, Seagal has made headlines for his connections to Russia and anti-Ukraine stance.
Following the emergence of the #MeToo movement in 2017, Seagal also faced multiple accusations of sexual assault and harassment, with the alleged incidents stretching back to the early '90s.
Last month, Putin awarded Seagal an Order of Friendship medal for his support of Russia. During an event in Moscow this month, Seagal declared himself "1 million percent Russian."
Newsweek has reached out via email to the Russian Ministry of Defense and Seagal's publicist for comment.
Most Related Links :
primenewsprint Governmental News Finance News