News
Ukraine counteroffensive will be "impressive": Lindsey Graham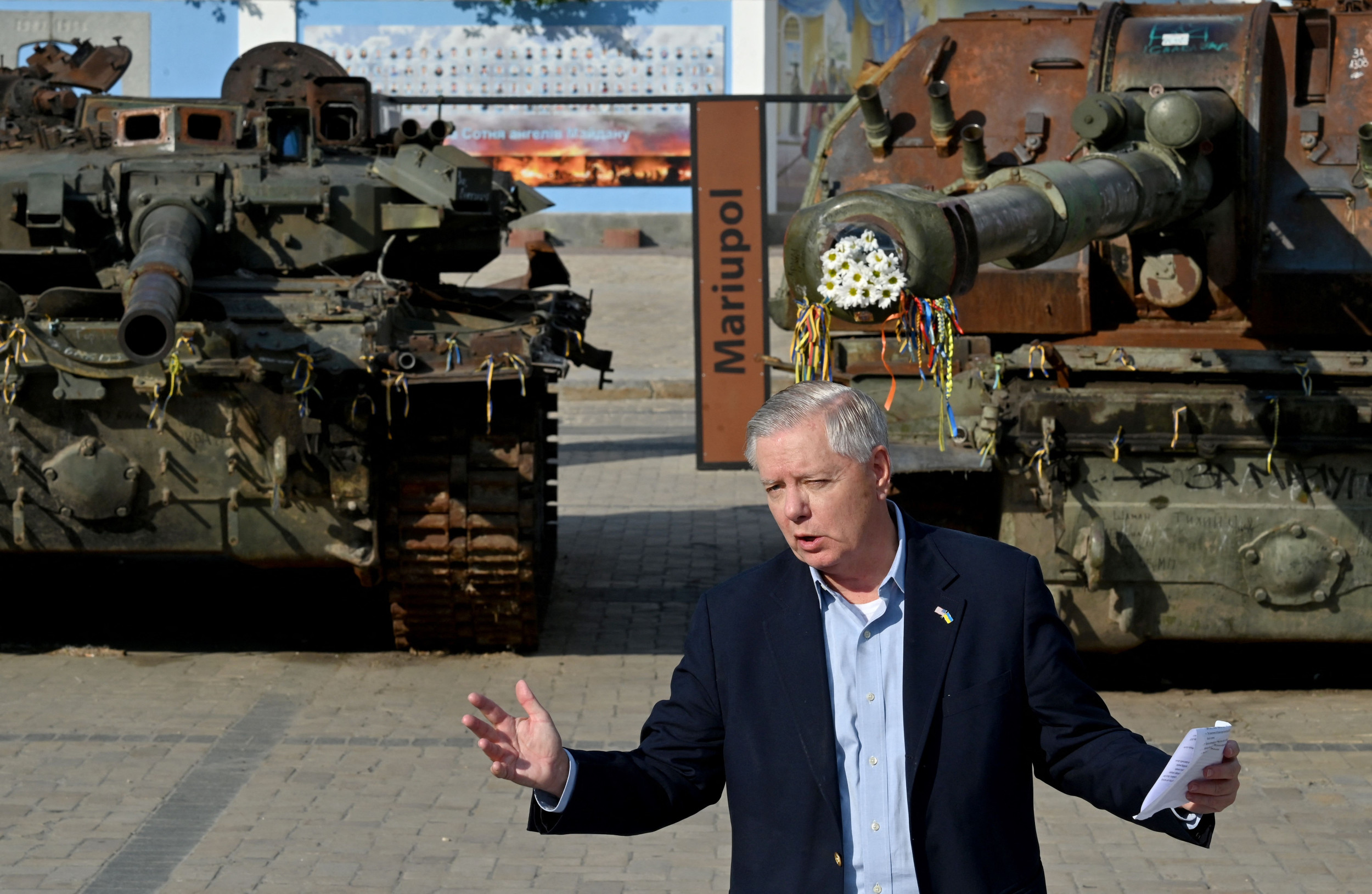 Senator Lindsey Graham (R-SC)—now at the center of Russian criticism after comments he made lauding the impact of American military assistance to Ukraine—has said that Kyiv's long-awaited counteroffensive will be "impressive," citing information gleaned from President Volodymyr Zelensky in the Ukrainian capital this weekend.
Russian forces in occupied Ukraine are "in for a rude awakening" when Kyiv's hammer finally falls, the senator said as reported by Politico.
Visiting Kyiv over the weekend, the senator—long at the forefront of legislative efforts to arm Ukraine and degrade Russian capabilities—made headlines for remarking that "the Russian are dying," and that the billions in American military aid being sent to Ukraine is "the best money we've ever spent." The remarks earned him a fierce rebuke from the Kremlin and a Russian arrest warrant.
Having returned from Kyiv, Graham told Politico he had been given a "deep dive" briefing on Ukraine's looming counteroffensive, adding: "In the coming days, you're going to see a pretty impressive display of power by the Ukrainians."
"Shaping operations," meaning strikes that degrade Russian defenses and logistics, have begun, Graham said, echoing similar recent remarks from Ukrainian officials teasing the start of the next push. The focus of the planned offensive remains a closely guarded secret, though Graham said its priority should be "taking back some strategic locations."
Ongoing Ukrainian strikes behind Russian lines—including with donated Western weapons systems like the American-made M142 High Mobility Artillery Rocket Systems (HIMARS) and British-provided Storm Shadow cruise missiles—have been targeting command posts, supply hubs, oil depots and troop concentrations in an apparent effort to undermine Moscow's ability to respond to the coming offensive.
In the meantime, unclaimed drone attacks have targeted the Kremlin compound and Moscow suburbs, sabotage attacks have damaged rail lines and Kyiv-affiliated Russian militants have repeatedly crossed the Ukrainian-Russian frontier to raid border regions.
Zelensky said this week that "decisions have been made" about when troop movements related to the counteroffensive will begin, while presidential adviser Mykhailo Podolyak said earlier this month: "Everything that is happening now is a precursor to a counterattack, a necessary precondition."
Ukraine's counteroffensive, when it does come, will be supported by Western tanks including German-made Leopard 2s and British-made Challenger 2s. The tip of the Ukrainian spear is expected to include several new brigades trained in NATO nations in recent months.
Still, officials in Kyiv and abroad have warned against staking too much on the operation, given what they say is the likelihood of high losses for the attacking formations.
In April, for example, Kyiv's envoy to the U.K. Vadym Prystaiko told Newsweek: "The whole importance of the counteroffensive, all the hopes we put on this—this is very unhealthy…If anything goes wrong, or it's not successful enough—and what is enough?—people will have all these excuses. They will say they knew that was going to happen, and now we must get to the table and negotiate something."
Earlier in May, Ukrainian Defense Minister Oleksii Reznikov told The Washington Post: "The expectation from our counteroffensive campaign is overestimated in the world." The foreign hope of "something huge," he said, may lead to "emotional disappointment."
Oleksandr Merezhko, a member of Ukraine's parliament and the chair of the body's foreign affairs committee, told Newsweek that Ukrainians are "very hopeful about [the] counteroffensive."
The lawmaker noted the operation's importance in cultivating foreign backing, noting: "The success of [the] counteroffensive is also important for us because our victory will give us more support from the West."
Still, Merezhko said he does not expect even an underwhelming result to lessen Western support.
"There is only one solution in any case: more support and more weaponry," he said.
"I hope that Russian army is reaching its breaking point and all we need is a good push from all sides," Merezhko said. "At the same time, the success of the counteroffensive depends on whether we have enough weaponry, especially tanks and long-range missiles."
Such missiles, Merezhko said, should include the American HIMARS-fired ATACMS munitions so far denied Kyiv.
"Perhaps we will need not one, but more counteroffensive operations to liberate the whole territory of Ukraine," Merezhko said. "The Ukrainian army is highly motivated, the spirits are high. The key issue is weaponry."
Newsweek has contacted the Russian Foreign Ministry by email to request comment.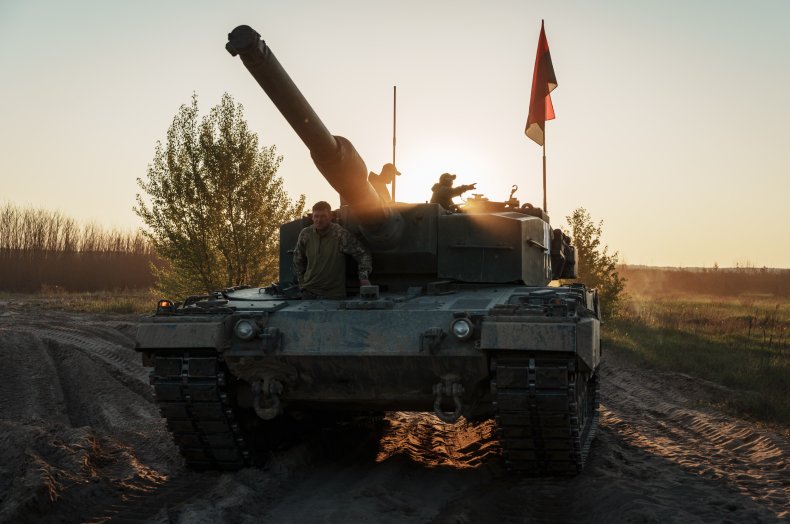 Most Related Links :
Latest News||Sports News||Uk News