News
Janet Yellen changing bank statement raises eyebrows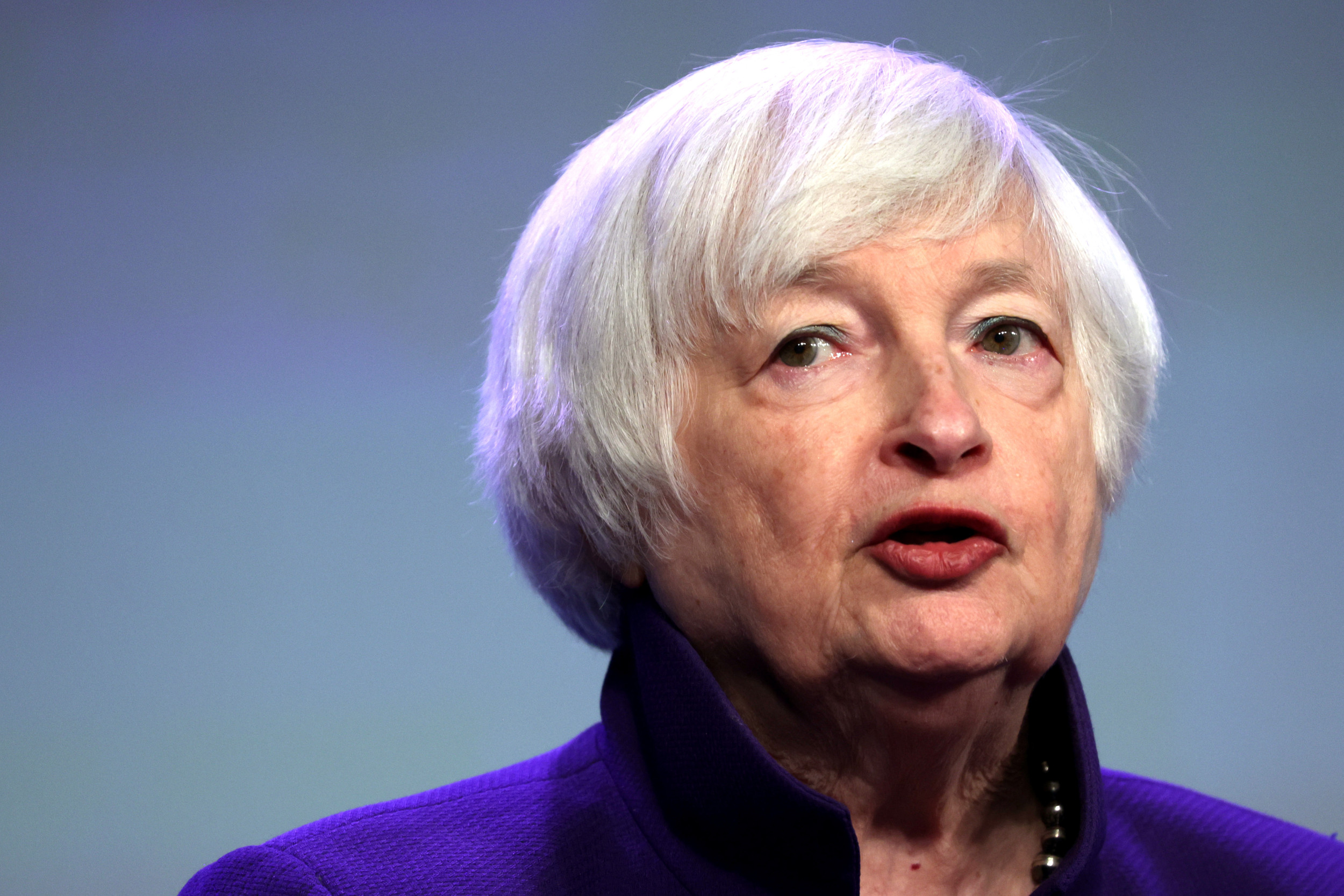 Treasury Secretary Janet Yellen's shift in tone has cast doubt over the federal government's ability to respond to the banking crisis.
On Wednesday, she told lawmakers she had not considered or discussed blanket insurance to deposits without congressional approval.
On Thursday, Yellen said she was prepared to take additional action to stabilize banks and ensure Americans' deposits were safe.
A shift in tone from Treasury Secretary Janet Yellen has cast doubt over the federal government's ability to respond to the recent banking crisis.
On Thursday, Yellen testified to a House panel that the Treasury Department would be prepared to take additional actions to stabilize banks, including the federal emergency measures taken last week to rescue depositors at Silicon Valley Bank (SVB) and Signature Bank.
Her remarks were a departure from the comments she made just a day earlier, when she told senators that her department was not considering any plans to insure all U.S. bank deposits without approval from Congress.
"The fact that Yellen felt she had to 'correct' yesterday's comments makes it sound like she is really worried about something," investment author James DePorre tweeted on Thursday, adding in another tweet: "Yellen knows she screwed up with her sloppy comments yesterday, so she is trying to make up for it [n]ow."
Ross Gerber, a financial adviser and president of wealth and investment management firm Gerber Kawasaki, agreed, tweeting: "Yellen trying to sooth markets… Didn't really work. I dont think people have any faith in Yellen and Powell at this point."
On Wednesday, Yellen told lawmakers she had not considered or discussed "blanket insurance" to deposits without congressional approval, despite calls from some banking groups for the Biden administration to temporarily guarantee all deposits as part of an effort to restore order in the financial system.
In response to her remarks, regional bank stocks fell Wednesday. For example, shares in First Republic Bank, which have been on shaky ground since the crisis began March 8, dropped 15.5 percent to end Wednesday.
Then on Thursday, the secretary appeared before lawmakers again, this time in the House, to say that the tools that officials have used to prevent contagion "are tools we could use again."
"The strong actions we have taken ensure that Americans' deposits are safe," she said.
Some social media users speculated that Yellen's shift stemmed from a secret effort to hide or conceal other knowledge about bank stocks.
"What does Yellen know that has her completely pivoting from yesterday's rhetoric?" one user wrote.
"Yellen yesterday: We are not considering insuring all uninsured bank deposits," another user said. "Yellen today: I am prepared for additional deposit actions if warranted. Strong actions are to be taken to ensure deposits are safe."
In Washington, Yellen has drawn criticism from members of Congress who argue that insuring the deposits at SVB and Signature rewarded banks that took excessive risks, and that a lack of action for other small lenders was causing them to suffer mass withdrawals driven by public fear.
Most Related Links :
primenewsprint Governmental News Finance News