News
Donald Trump's Waco rally faces plot by Mary Trump to sabotage attendance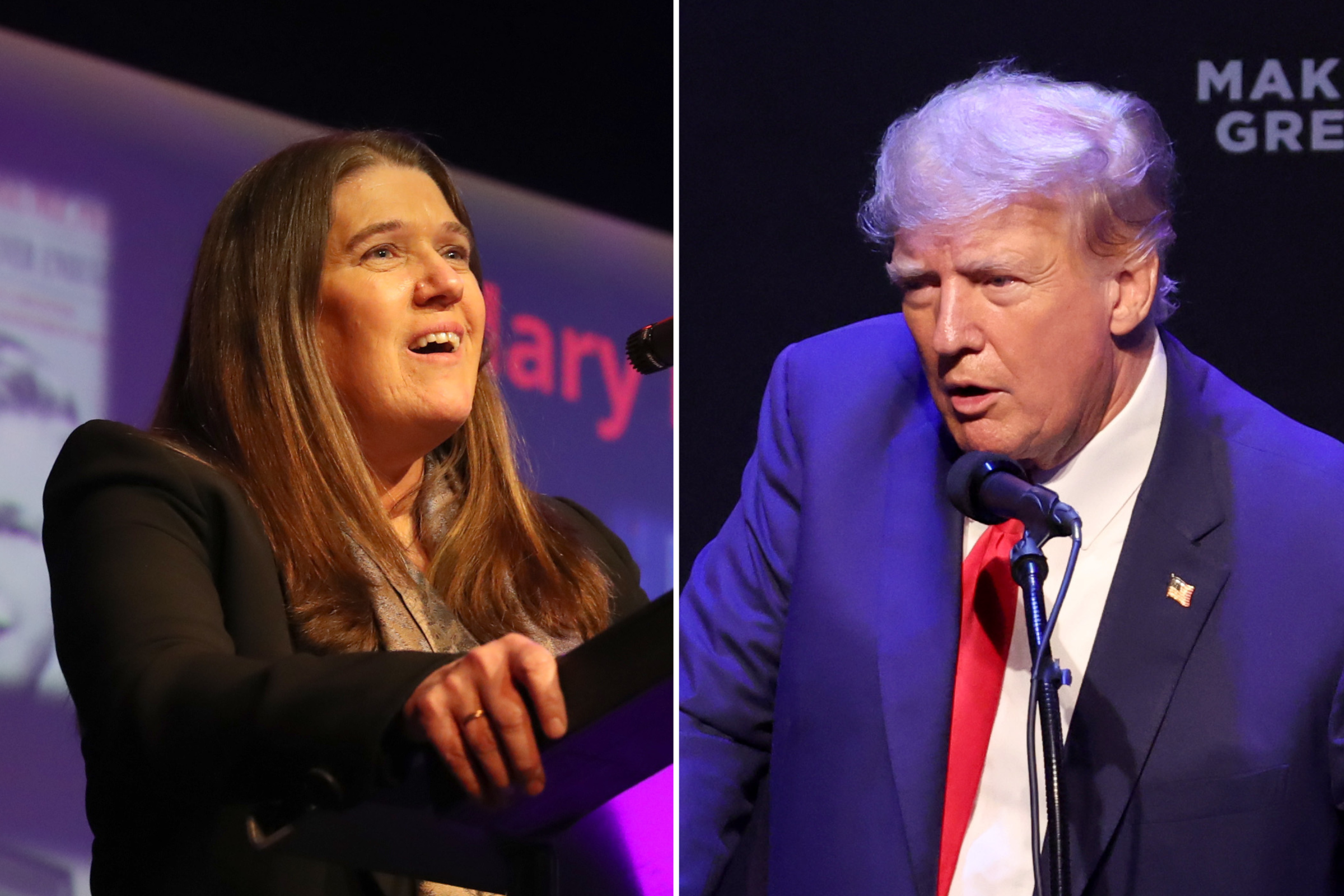 Mary Trump, niece of former President Donald Trump, has launched an effort to limit attendance at her uncle's weekend campaign rally in Waco, Texas.
Donald Trump is hosting his first official stump event for the 2024 race at the Waco Regional Airport on Saturday as the former president begins his third attempt at a presidential campaign. The site of his rally, however, has raised concerns due to Waco's symbolic weight, as it's scheduled during the 30th anniversary of the Waco siege, a botched federal raid often holding significance for anti-government and far-right groups.
In a tweet Thursday night, Mary Trump said her uncle's rally in Waco was "a ploy to remind his cult of the infamous Waco siege of 1993, where an anti-government cult battled the FBI."
"Scores of people died," her tweet continued. "He wants the same violent chaos to rescue him from justice."
In February 1993, the FBI and the Bureau of Alcohol, Tobacco, Firearms and Explosives attempted to raid the Branch Davidian compound to arrest David Koresh, leader of the religious sect who was believed to be stockpiling illegal firearms and sexually abusing some of the children living on the property. The failed siege led to a 51-day standoff until April 19, 1993, when a fire broke out in the main building of the compound, killing more than 70 people inside the building.
On Thursday, the editorial team of the Houston Chronicle released an op-ed accusing Trump of hosting his rally during the deadly siege's anniversary as a "blaring air horn" for some of his most extreme followers, including groups such as the Proud Boys, Oath Keepers and the Three Percenters.
Donald Trump's spokesperson, Steven Cheung, told Newsweek in an email Thursday that the former president's campaign had picked Waco "because it is centrally located to all four of Texas' biggest metropolitan areas—Dallas/Ft. Worth, Houston, Austin, and San Antonio—while providing the necessary infrastructure to hold a rally of this magnitude."
"This is the ideal location to have as many supporters from across the state and in neighboring states attend this historic rally," Cheung added.
Mary Trump continued in her tweet that efforts could be made to "stop" Trump from hosting his rally in Waco and starting any "violent chaos."
"If we book the 50,000+ venue, we can make sure most of the seats are empty when the traitor takes the stage," she wrote. "We can no longer fail to hold powerful men accountable for their crimes against our country."
"Hit the link below—each mobile number can register up to two tickets per event, for free," the tweet read, directing users to a following tweet with a link of where to register for tickets to Donald Trump's rally. "It may not seem like a big deal, but everybody who does this will make a difference. Trust me."
Mary Trump, psychologist and host of The Mary Trump Show podcast, has been repeatedly critical of her uncle and the rest of the Trump family. While speaking to MSNBC on Monday, she raised concerns over Donald Trump's call to his supporters over the weekend to rally in protest of his potential indictment from Manhattan District Attorney Alvin Bragg, who is investigating whether the former president played a role in a hush-money payout made to adult-film star Stormy Daniels in 2016.
According to Mary Trump, the call from the former president to "TAKE OUR NATION BACK" has the potential to spark political violence "anywhere."
"It's something about which we always need to be concerned," she told MSNBC.
"Quite honestly, it's not in the venues themselves, I'm sure New York and D.C. have this covered … It's more that Donald continues to engage in this kind of stochastic terrorism that as we've seen in the not too distant past, really has devastating consequences. So unfortunately, this is the kind of thing where violence could break out anywhere in the country and it's very difficult to prepare for that."
Newsweek has reached out to Donald Trump's press team via email for additional comment.
Most Related Links :
primenewsprint Governmental News Finance News