News
Bragg "put Jim Jordan in his place" with reply to GOP demand: Kirschner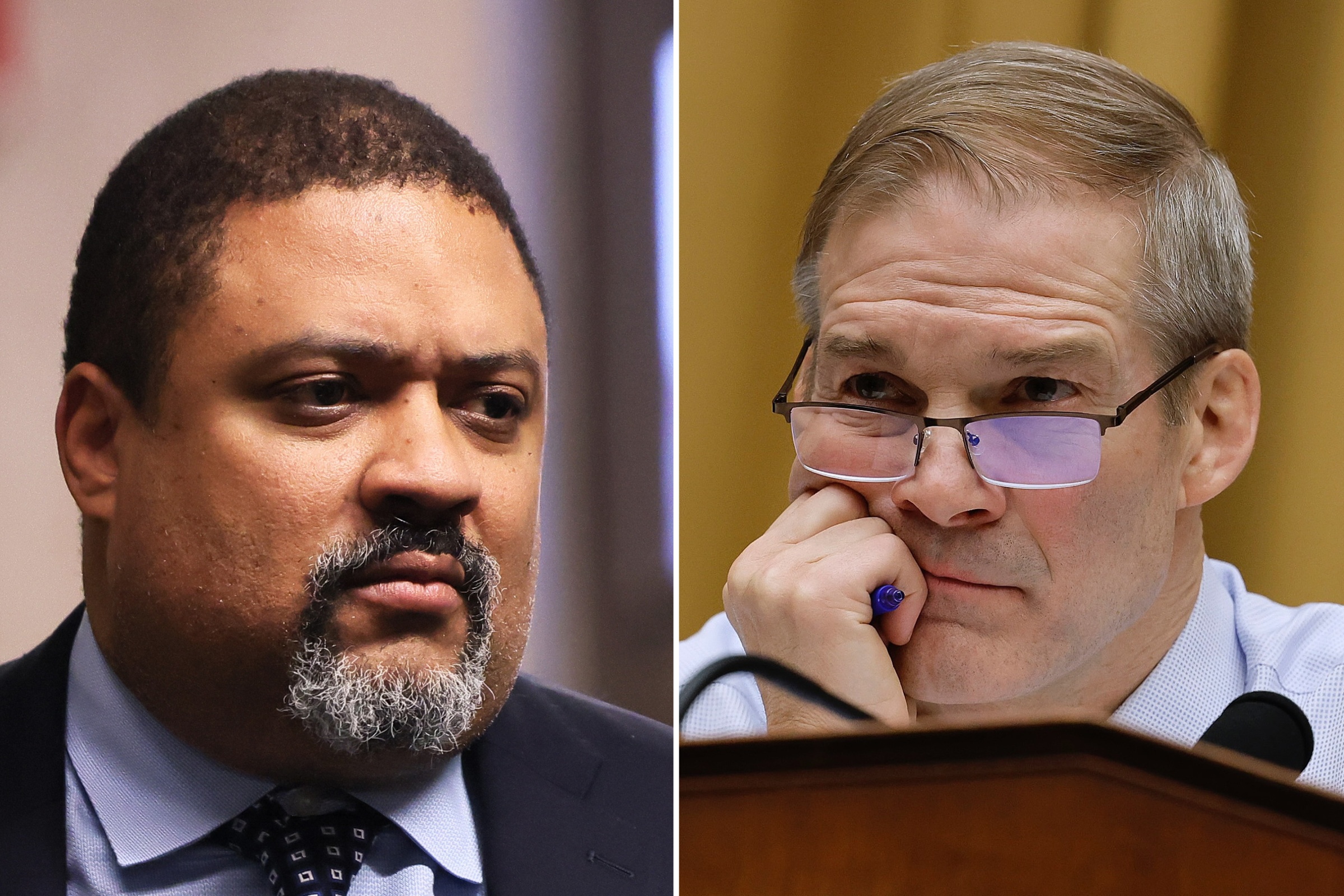 Republican Representative Jim Jordan should consider himself "schooled" by Manhattan District Attorney Alvin Bragg, according to legal analyst Glenn Kirschner.
Kirschner, a former federal prosecutor, said during an episode of his Justice Matters podcast on Thursday that Jordan had been "put in his place" by Bragg's response to a demand that he testify in a House GOP probe of his New York criminal investigation of former President Donald Trump.
Jordan and several other top House Republicans asked for Bragg's testimony in a letter earlier this week. Speaker of the House Kevin McCarthy ordered the House investigation into Bragg's office after Trump wrongly predicted he would be indicted and arrested in New York on Tuesday.
"District Attorney Bragg just sent Jim Jordan his reply, and boy did he put Jim Jordan in his place," Kirschner said, while citing an Axios report on the letter from Bragg's office, which was drafted by the district attorney's general counsel Leslie Dubeck.
Kirschner read portions of Dubeck's letter, noting that he would be including "snarky editorial comments" on its contents. He highlighted a section of the letter that points out the House GOP was seeking "non-public information about a pending criminal investigation, which is confidential under state law."
"In other words: You know, Jim, you might not care about complying with the law," said Kirschner. "But we here in New York we do care, and we intend to comply with our laws."
Kirschner said that his "interpretation" of the letter was that Dubeck was saying "in your face, Jim" and telling the congressman he could put his request for testimony "where the sun don't shine."
"She goes on to basically say … Jim, let me school you on the Constitution and the relevant Supreme Court precedent," Kirschner said. "The Constitution limits Congress's power to those specifically enumerated, and the 10th Amendment ensures that any unenumerated powers are reserved to the states."
"It is therefore generally understood, Jim, that a congressional committee may not inquire into matters which are reserved to the states," he continued. "In summary, these requests are unconstitutional. Consider yourself schooled, Jim."
Kirschner went on to say that Dubeck's letter had "everything right" in a legal sense, while exposing Jordan "as someone who was willing to violate the Constitution to try to protect a criminal former president of the United States."
Jordan responded to the letter from Bragg's office through his Twitter account earlier on Thursday. The House Judiciary Committee, which Jordan chairs, also tweeted a response.
"The Manhattan DA's case against President Trump is relying, in part, on matters stemming from the Mueller investigation," tweeted Jordan. "Democrats will never give that up!"
"Alvin Bragg should focus on prosecuting actual criminals in New York City rather than harassing a political opponent in another state," the House Judiciary GOP tweeted. "Make Manhattan Safe Again!"
In addition to Jordan, the letter demanding testimony from Bragg, which was sent on Monday, was signed by House Administration Committee Chair Bryan Steil and House Oversight and Accountability Committee Chair James Comer.
Kirschner, a frequent critic of Trump, lashed out at the Republican lawmakers during Monday's Justice Matters for an alleged "gross abuse of power" in demanding that Bragg testify, calling the attempt "brazen in its lawlessness."
Trump spokesperson Steven Cheung called Kirschner "a notorious trafficker of wild conspiracy theories" and a "clout-chasing MSNBC contributor who has been shunned by the legal community at large" earlier this week in response to Newsweek's request for comment on the legal analyst concluding that the former president was in "deep" legal trouble.
Newsweek has reached out via email to the office of Jordan for comment.
Most Related Links :
primenewsprint Governmental News Finance News