Movie Reviews
MGK Apparently Went Berserk On One Of Megan Fox's Co-Stars For Touchy-Feely Scene Request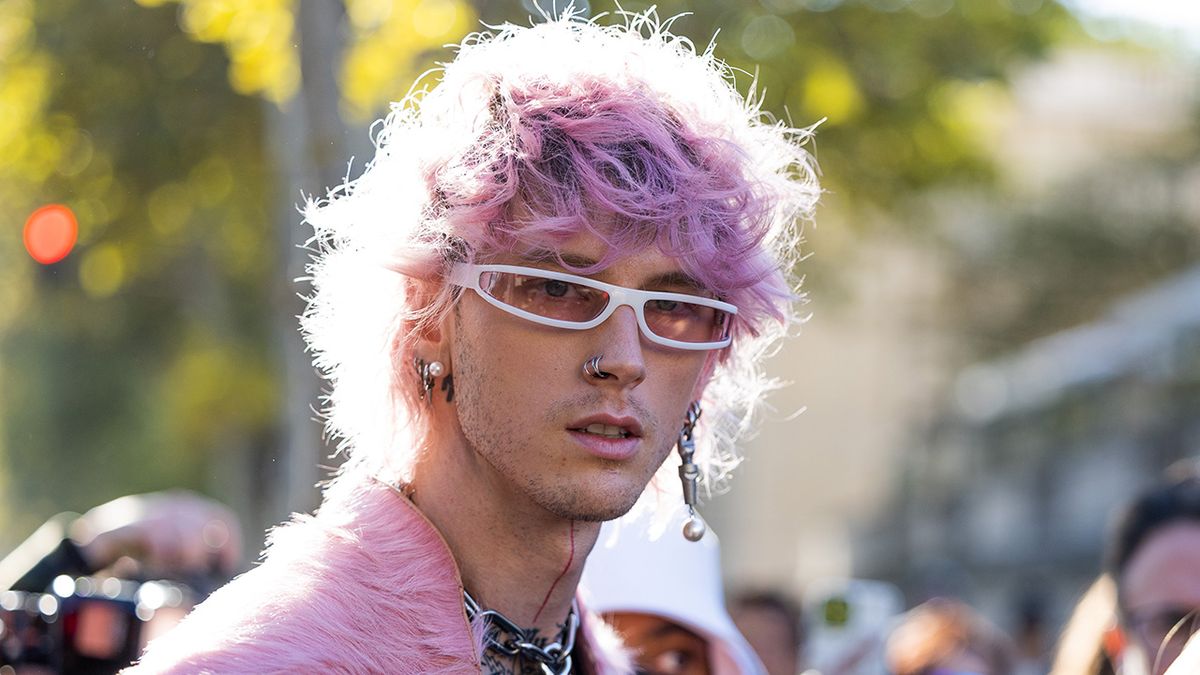 Machine Gun Kelly and Megan Fox have been a Hollywood it-couple for over three years for now, but their journey together certainly has had its share of rocky moments and rumors about them. As the pair are reportedly "working on reconciling" at the moment, one of Fox's former co-stars spoke out about a time when MGK apparently went "maniac mode" on him after he approached Fox about a scene they were about to shoot that had sensual undertones to it. 
Tyson Ritter, who is the frontman of rock band The All-American Rejects, along with being an actor, recalled working with Megan Fox on Johnny & Clyde, one of 2023 new movie releases. Ritter set up the story by saying that he had a question about a scene involving whether his Johnny & Clyde character should put his fingers in her mouth since in a prior scene, she teases him by putting his fingers in her mouth. Here's what happened when went over to her trailer while MGK was also there, per Ritter: 
The story came up while Ritter was talking about his latest movie, Prisoner's Daughter, which he was filming at the same time as Johnny & Clyde and trying to figure out his character. As The All-American Rejects frontman continued: 
Rather than get angry about MGK's reaction to his comments on set to Megan Fox about the scene, Ritter found the moment really beneficial to him finding what he wanted to do with his character in Prisoner's Daughter. He also said this: 
As Tyson Ritter also explained, there was "no resolution" to the situation, between his question about the scene or MGK's reaction to the whole thing. The actor/band member just recalls it being an "insane" experience and chose to put a bit of Machine Gun Kelly's rage of the moment into his role in Prisoner's Daughter. Per the podcast, he actually seemed quite grateful the moment happened so he could find a breakthrough in the role. Check out the interview moment on Tuna on Toast with Stryker: 
While Ritter also called his movie with Megan Fox "kind of a bad movie," he ultimately really enjoyed his experience working with the actress. As of late, Fox has been celebrating covering Sports Illustrated, with Machine Gun Kelly showing support for her about the milestone. After debunking cheating rumors back in February, the couple are reportedly going to therapy to repair their relationship. You can check out Tyson Ritter in Prisoner's Daughter, alongside Brian Cox, Kate Beckinsale and Ernie Hudson in select theaters on June 30. 
Most Related Links :
Latest News||Sports News||Uk News