Movie Reviews
Lizzo and 8 More Memorable Musician Cameos on 'The Simpsons'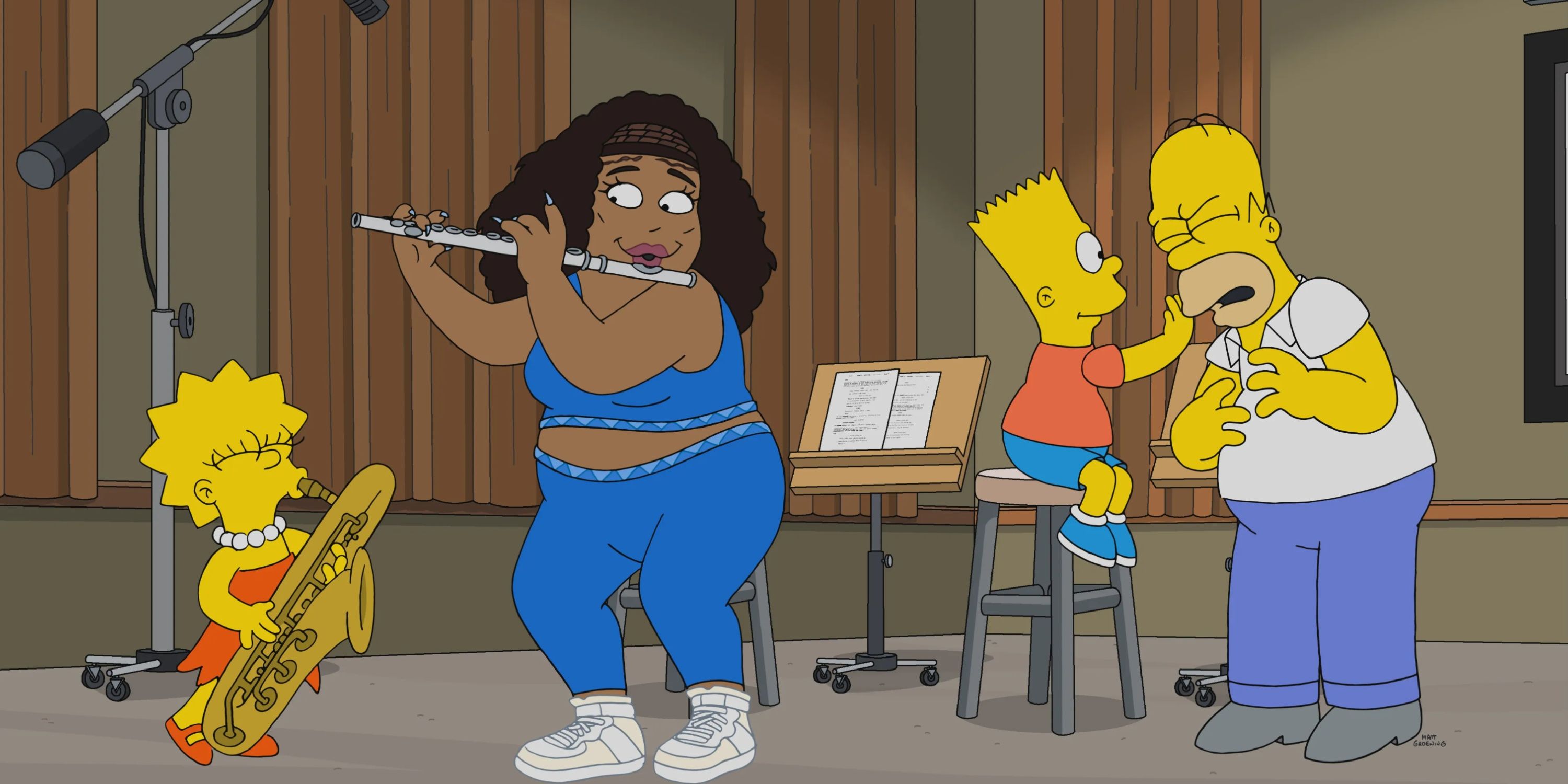 The Simpsons just wrapped its landmark 34th season on air on Fox. For over 30 years, America's favorite family has entertained the world. The series' subversive yet oddly wholesome humor and embrace of ever-changing pop culture have kept the cartoon sitcom relevant.
For many celebrities, appearing as a character in the series is the ultimate sign they've made a mark on popular culture forever. The series has especially attracted a host of music luminaries — too many to name them all! — over its 750 episodes to date. From industry legends to trending artists, the music world's best have made Springfield a more tuneful place to be.
9
Lizzo
Lizzo's unapologetically fun and empowering brand of pop, hip-hop, and R&B has made her a superstar. Her flute-playing, body positivity, and infectious hits have earned her some well-deserved Grammys. She's also a clothing designer for her brand Yitty, and as an actor, she appeared in movies like Hustlers and as Captain Bombardier's (Jack Black) wife in The Mandalorian.
RELATED: 'The Simpsons' Characters, Ranked by Likability
Lizzo appears in the show's 750th episode, "Homer's Adventures Through the Windshield Glass." She voices herself and a talking elf doll who appears to Homer during a near-death experience. Lizzo also gets to sing and play the flute in the episode, breaking out a Bret McKenzie-penned banger called "That Was Marge, B*tch!"
8
Sigur Ros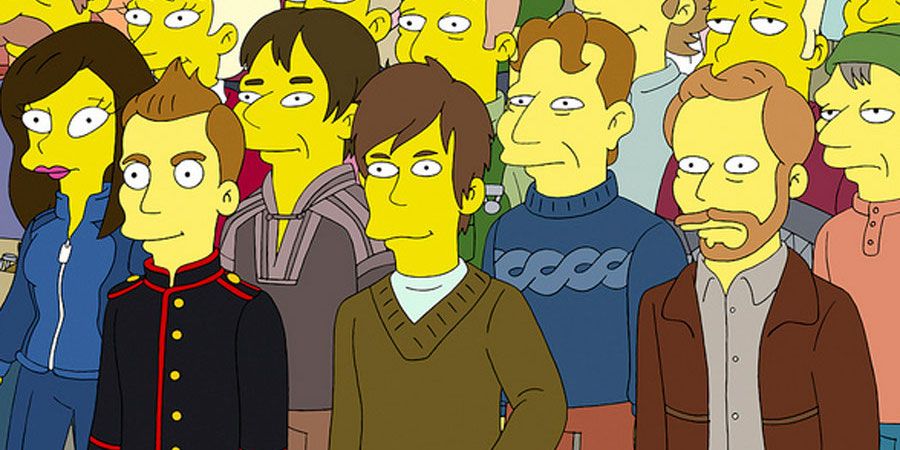 Icelandic post-rock artists Sigur Ros create unique soundscapes that feel anthemic and lush. Frontman Jonsi's soaring vocals are delivered in an invented language, Hopelandish, adding an otherworldly, magical quality to their music. The band is preparing to embark on an orchestral tour across Europe and North America.
Sigur Ros' appearance is especially unique in that they manage to provide an entire episode's soundtrack. 2013's "The Saga of Carl" is scored by the band. The band's contribution to the episode is especially appropriate, considering the episode follows Homer's drinking buddy Carl on a journey to Iceland to trace his family history.
7
Lady Gaga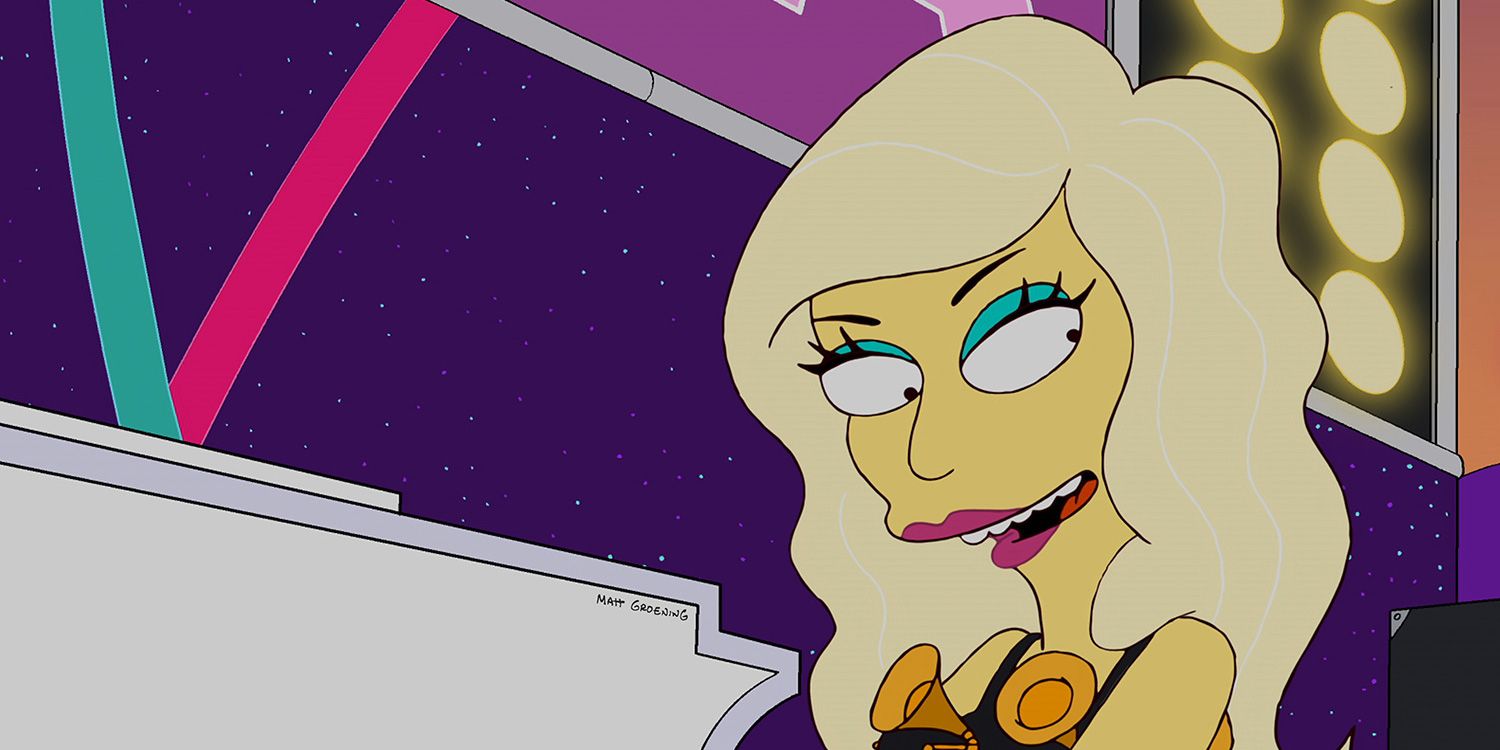 Lady Gaga is modern music royalty. Her brand of fierce, endlessly surprising pop combined with avant-garde fashion has made her an instant icon. She's also an accomplished actor, nabbing an Oscar nomination for her performance in A Star is Born, for which she won the Best Song Oscar.
RELATED: 15 Great Simpsons Episodes That Were Surprisingly Deep
Mother Monster got an entire series episode to guest star as herself. In "Lisa Goes Gaga," Lady Gaga visits Springfield and helps Lisa regain her self-confidence after an attempt to be more popular at school backfires. Despite its excellent guest star, this episode is notoriously the lowest-rated episode of the entire series on IMDb.
6
Smashing Pumpkins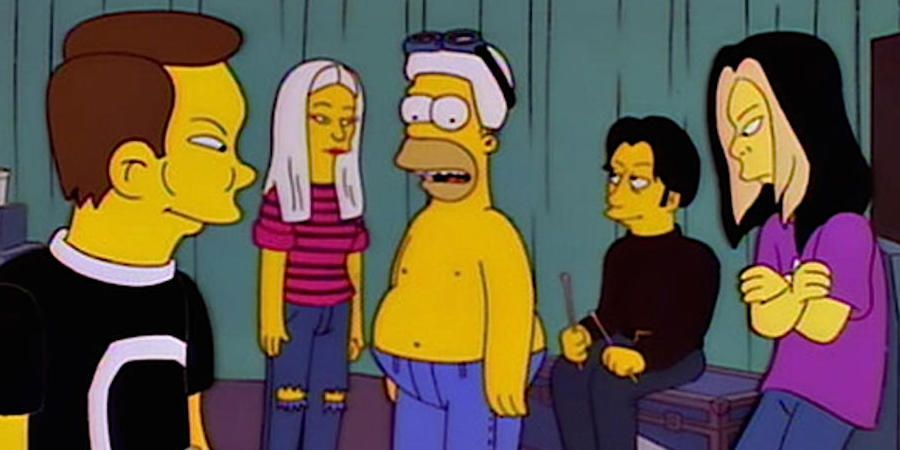 The Smashing Pumpkins are one of the still-enduring bands from the '90s alt-rock scene. Albums like Siamese Dream and Mellon Collie and the Infinite Sadness tap into universal feelings of angst and alienation. The band has had a few lineup changes and shifts in sound over the years, but they can still fill arenas.
RELATED: 10 Greatest 'The Simpsons' Episodes from the Last Decade
The episode "Homerpalooza" follows Homer as he joins a traveling rock festival as a sideshow stuntperson, even against the doctor's orders. One of the bands he tours with is the Smashing Pumpkins in their original lineup; Homer gets an instantly iconic exchange with their frontman. "Billy Corgan, Smashing Pumpkins." "Homer Simpson, smiling politely."
5
Green Day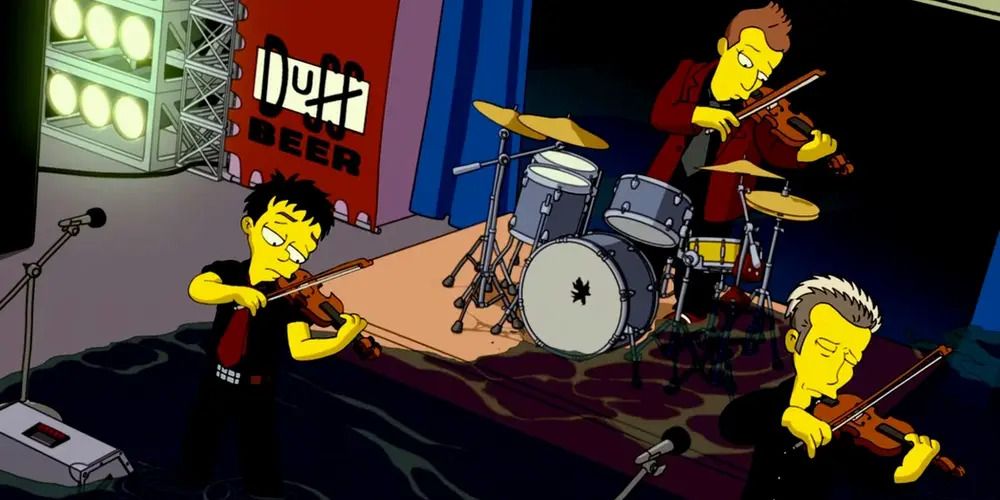 Bay Area icons Green Day are one of the most popular punk bands in the world. The trio of Billie Joe Armstrong, Mike Dirnt, and Tre Cool bring an edgy yet fun sound to the rock mainstream with hit albums like Dookie, American Idiot, and 21st Century Breakdown. The band has won multiple Grammys and even developed a hit Broadway musical based on their songs.
Green Day makes a memorably tragic cameo in The Simpsons Movie. At the beginning of the film, the band performs the iconic theme tune on top of a barge on Lake Springfield, then start to talk about environmental awareness. Unfortunately, the townspeople don't take too kindly to their message and end up throwing garbage at them, which sinks the barge and kills them, Titanic-style.
4
'Weird' Al Yankovic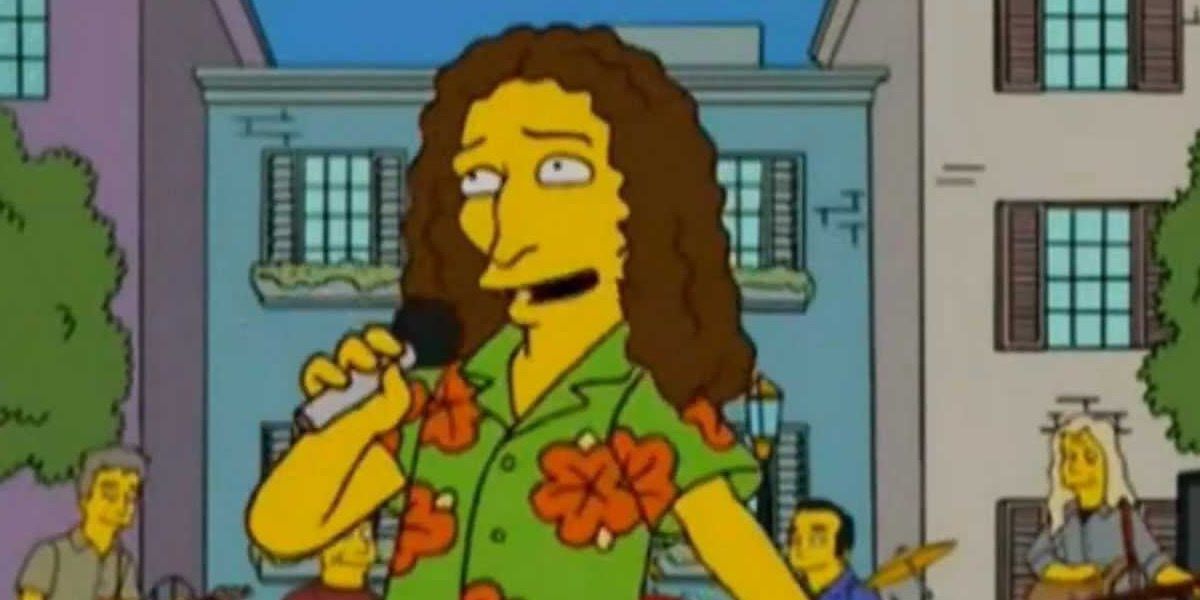 'Weird' Al Yankovic is the world's preeminent musical parody artist. From "Eat It" to "White and Nerdy," Al's hilarious takes on popular music have endeared him to generations. The recent biopic Weird: The Al Yankovic Story spoofs both his life and music biopics as a whole genre.
In the episode "Three Gays of the Condo," Homer has a marital spat with Marge and moves in with Julio and Grady, two gay men who teach him about the queer experience. Marge enlists Al to perform a song about her love for Homer to help win him back. This episode was highly praised by critics and won a Primetime Emmy in 2003.
3
Michael Jackson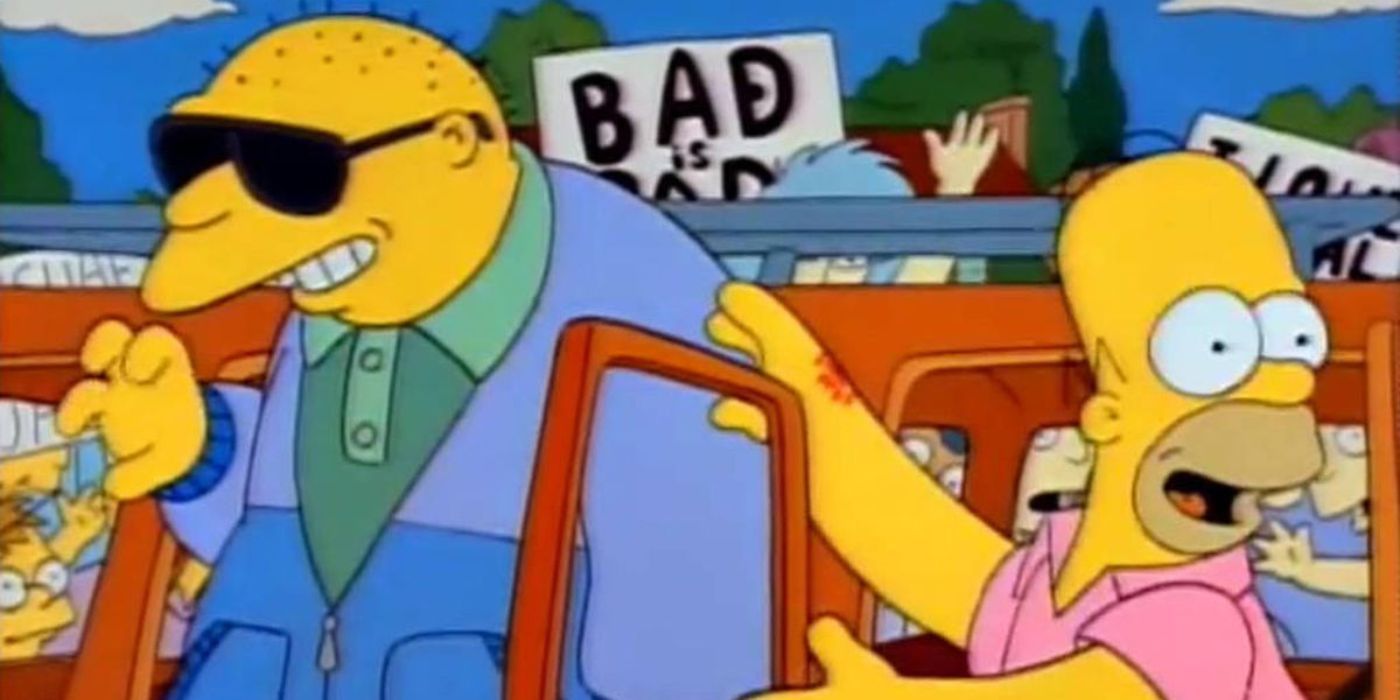 Michael Jackson remains one of the most legendary and controversial figures in all music. His iconic dancing skills, music videos, and stage presence helped make his iconic albums like Thriller and Bad are some of the best-selling in history. He's commonly referred to as The King of Pop.
RELATED: The 15 Best Simpsons Episodes of All Time, According to IMDB
In the episode "Stark Raving Dad," Homer is committed to a psych ward for wearing a pink shirt to work; he ends up sharing a room with Leon Kompowski, a man who thinks he's Michael Jackson. In addition to writing the episode's "Happy Birthday Lisa" song, Jackson actually provided his voice for the role, but due to contractual reasons, he went uncredited for his vocal performance — the episode lists "John Jay Smith" in the credits instead. The episode's cameo was iconic then but has since been pulled from streaming for aging poorly.
2
Coldplay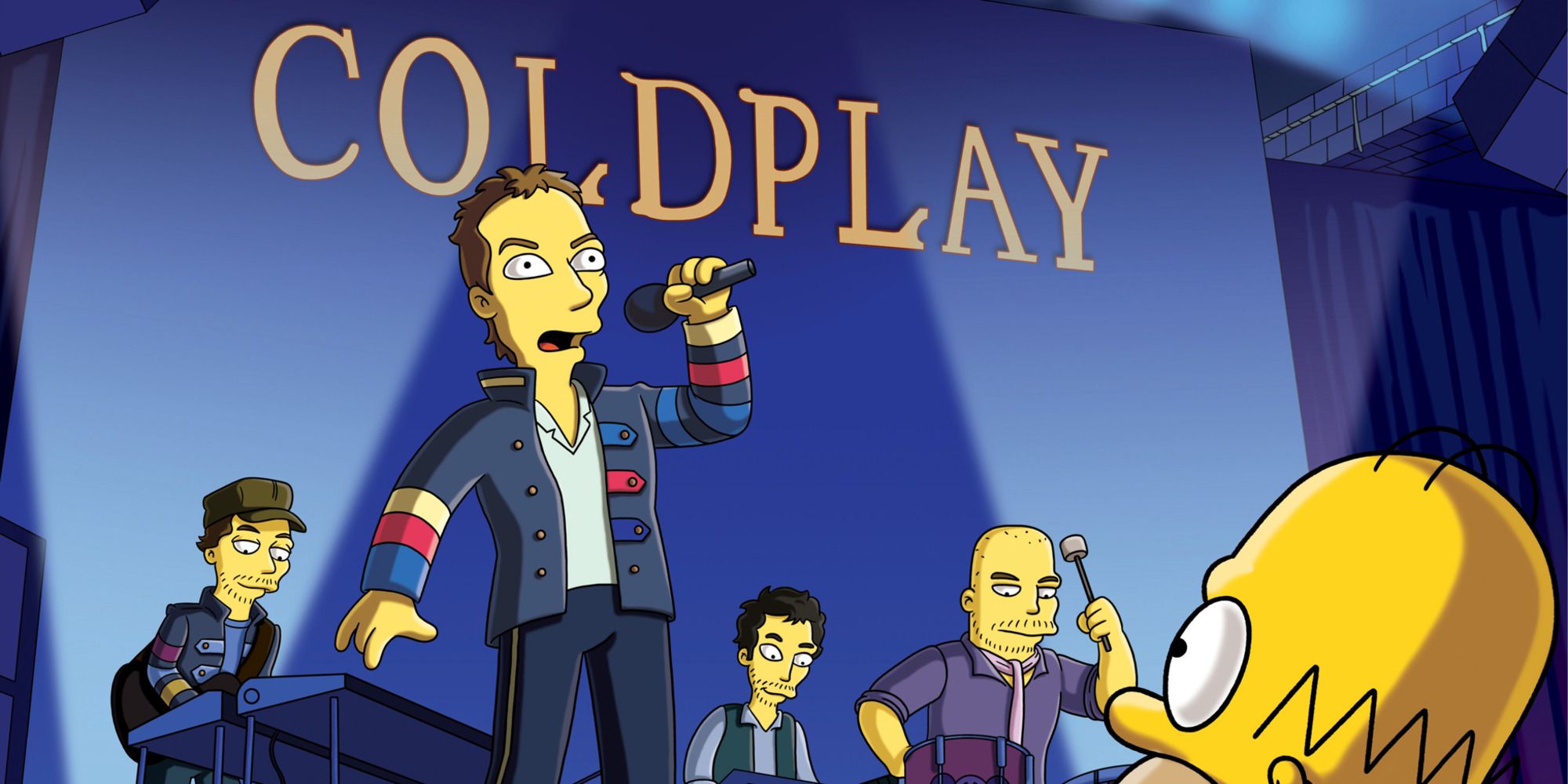 British alt-rock mainstays Coldplay are one of the most successful bands of the 21st century. Frontman Chris Martin, guitarist Jonny Buckland, drummer Will Champion, and bassist Guy Berryman have brought the world such anthemic hits as "Viva La Vida," "Fix You," and "My Universe." A hit song like "Yellow" is an especially fitting song for the band making a guest appearance on The Simpsons.
The band appears in the episode "Million Dollar Maybe," in which Homer wins the lottery and immediately spends his winnings on gifts for himself and his family, including a private Coldplay concert. In a very funny exchange, Homer wonders if someone like him could join Coldplay, and Chris asks Homer if he wants to play the tambourine for the band. Homer declines, saying, "I said someone like me, I didn't say me."
1
Paul McCartney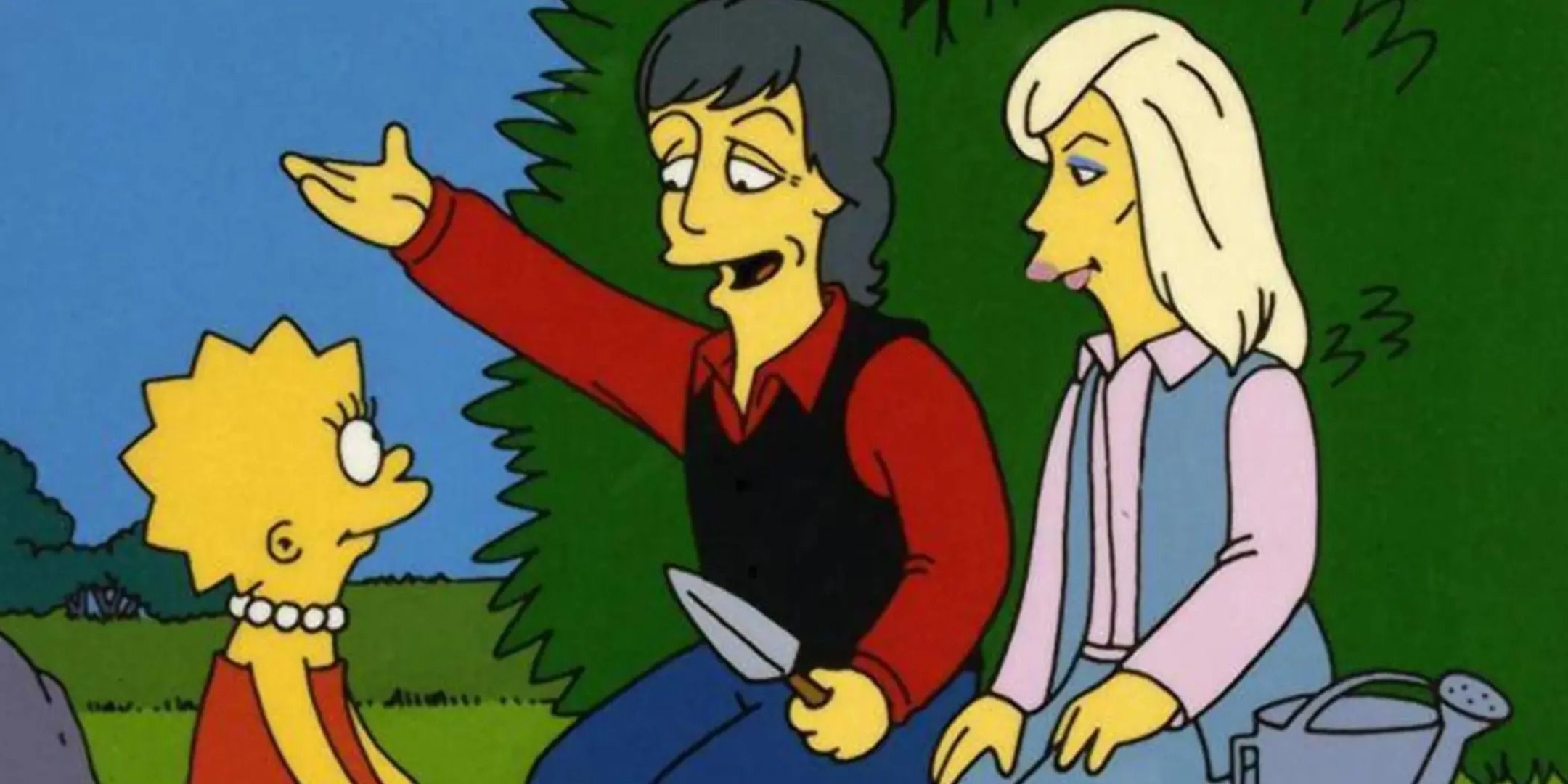 One of the most successful songwriters in music history, Paul McCartney, was the bassist for The Beatles, arguably the greatest band of all time. His post-Beatles career has also been incredibly successful, with projects like his band Wings and many hit solo albums. It's no surprise at all that a legend like Paul would make an appearance on The Simpsons.
The third Beatle to appear in the series (after bandmates George Harrison and Ringo Starr), Paul appeared in the episode "Lisa the Vegetarian" alongside his wife, Linda McCartney.Paul gardens on the roof of the Kwik-E-Mart and helps affirm Lisa's choice to become a vegetarian. The Beatle only agreed to appear in this beloved episode if the decision to make Lisa vegetarian became a permanent character trait on the show, which the producers gladly agreed to.
KEEP READING: 15 Predictions from The Simpsons That Came True
Most Related Links :
Latest News||Sports News||Uk News