Movie Reviews
'Daisy Jones and The Six' Episode 9 Recap: Here's To Starting Over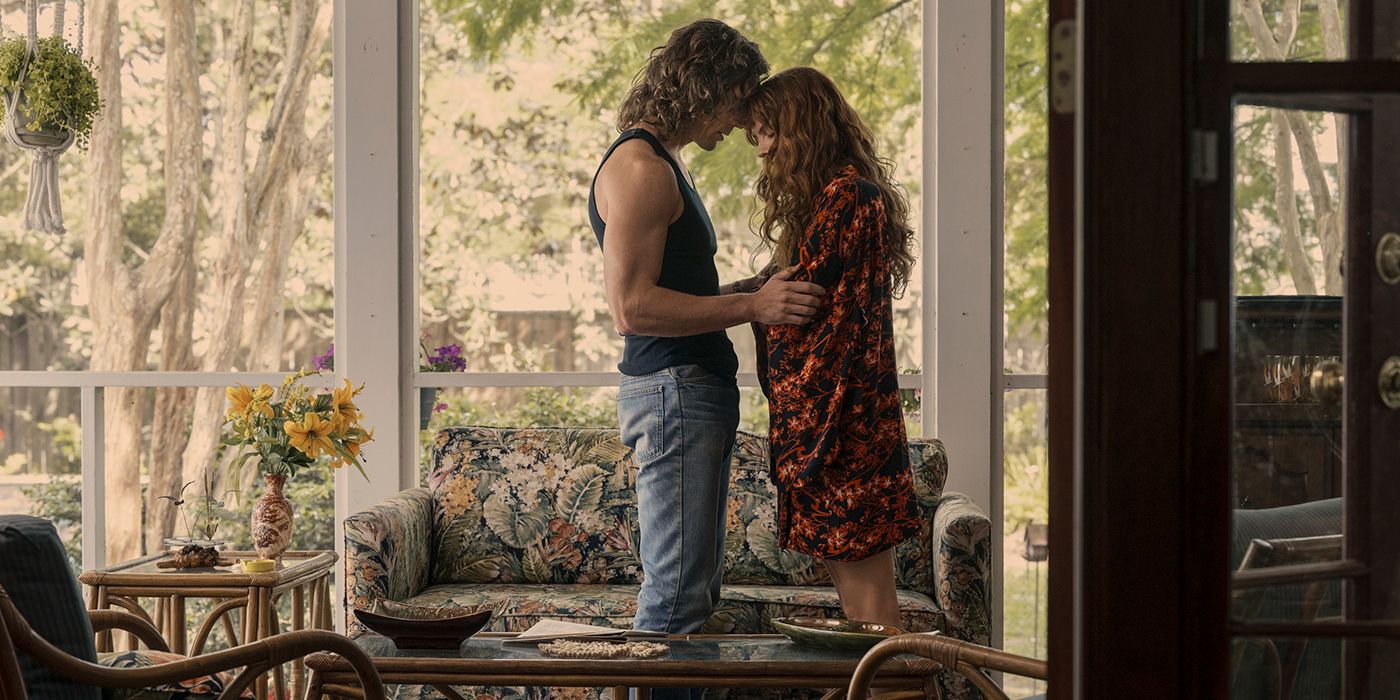 Editor's Note: The following contains spoilers for Episode 9 of Daisy Jones and The Six.At the end of Episode 8 of Daisy Jones & The Six, everything went rock bottom when Daisy (Riley Keough) overdosed. If it weren't for Billy (Sam Claflin) and Rod (Timothy Olyphant) stepping in at the right time, the singer would've been left to die by her husband. After getting the drugs off her system, Daisy realizes that changes must take place so that she can continue on the road following her dreams. With Billy's help, she learns to manage her addiction and starts thinking about her future. More specifically, her future with Billy.
Daisy Takes Baby Steps to Sobriety
In Episode 9, entitled "Feels Like the First Time", Daisy wakes the next morning following her overdose with Nick (Gavin Drea) by her bedside. He tries to comfort her as if what happened the night before was harmless fun, but Daisy doesn't buy his explanation. Instead, she makes her way to Billy's room and knocks on his door, demanding the truth. He tells her everything, including the fact that Nick wasn't around during that moment, which makes her furious. By the time she leaves Billy's room, her husband is begging her to forgive him, but Daisy can't handle staying with someone who would've left her laying in the shower to die instead of calling for help.
After she erases Nick from her life, the singer feels the depression sinking in as her emotions are suddenly heightened. At this point, she starts doubting whether her dream of becoming a successful musician was truly worthwhile. Following one of The Six's performances, Daisy goes to Billy's tour bus, and they have a candid conversation about her struggle with addiction and how sad she felt about his warning signs being correct. Instead of going back to her tour bus with the rest of the band, Daisy ends up sleeping in Billy's tour bus.
Teddy, Simone, and Karen Receive Bad News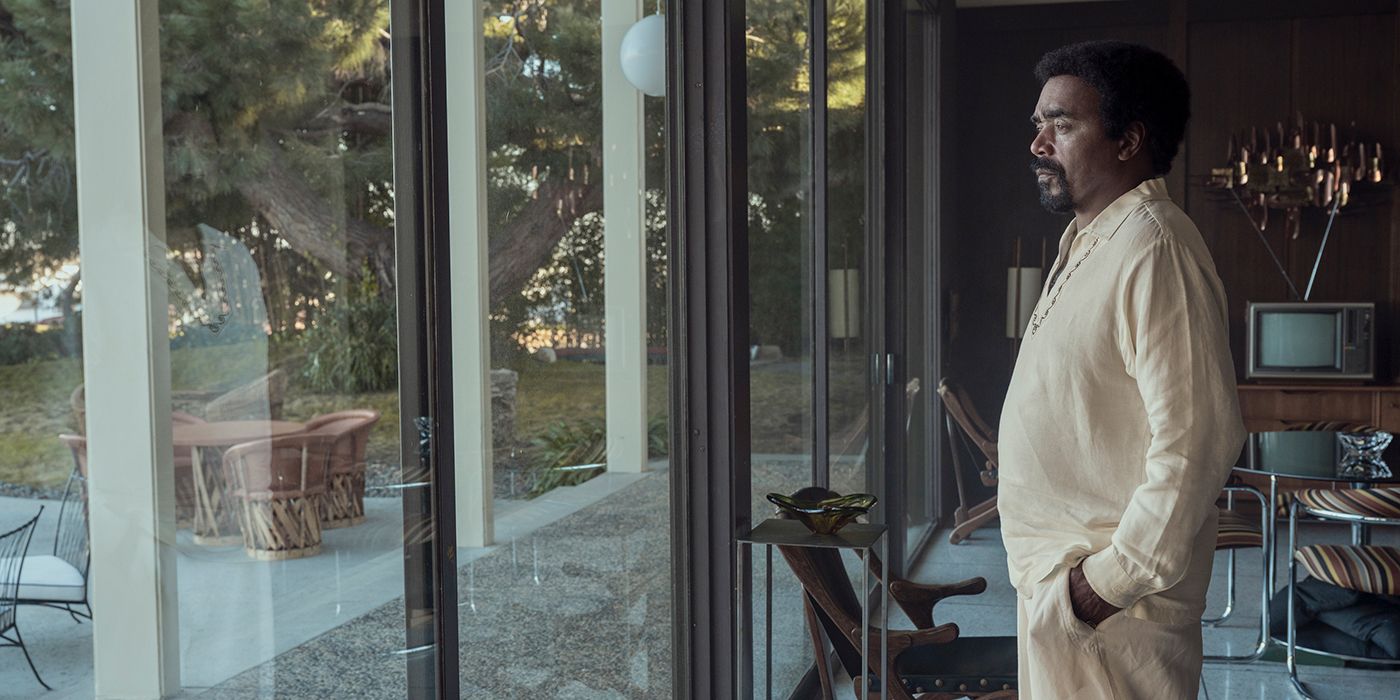 Despite all the misfortune, the band is still at the top of its game. With Grammy nominations and an opportunity to perform at Saturday Night Live, Daisy Jones and The Six continue to impress everyone with their talent and catchy music. As the group prepares to perform at Saturday Night Live, Daisy freaks out about not having her pills on her. Noticing her anxiety, Billy convinces her to go up on stage without the need for drugs. The band played "Aurora", and it is once again a memorable performance. After the presentation, they join an after-party where they get to see Teddy (Tom Wright) and an actress that is attracted to Warren (Sebastian Chacon). The fun goes downhill when at the end of the party, Teddy is taken to the hospital for a heart condition.
Everything is fine again when Teddy wakes up. Well, not for long. Simone (Nabiyah Be) signs a contract with a record label, at the expense of not being seen with Bernie (Ayesha Harris) in public. This puts a strain on their relationship because Simone chose to prioritize her dream of becoming a disco star over her love for Bernie. That is not the only upsetting situation in this episode. After constantly sleeping with each other on the road, Karen (Suki Waterhouse) finds out she is pregnant with Graham's (Will Harrison) baby. Although he is over the moon about the news, the keyboard player isn't fond of the idea of pausing her career in the band to take care of a child.
RELATED: Nabiyah Be and Tom Wright Talk 'Daisy Jones & The Six' and Their Layered Characters
The Six Return Home to Pittsburgh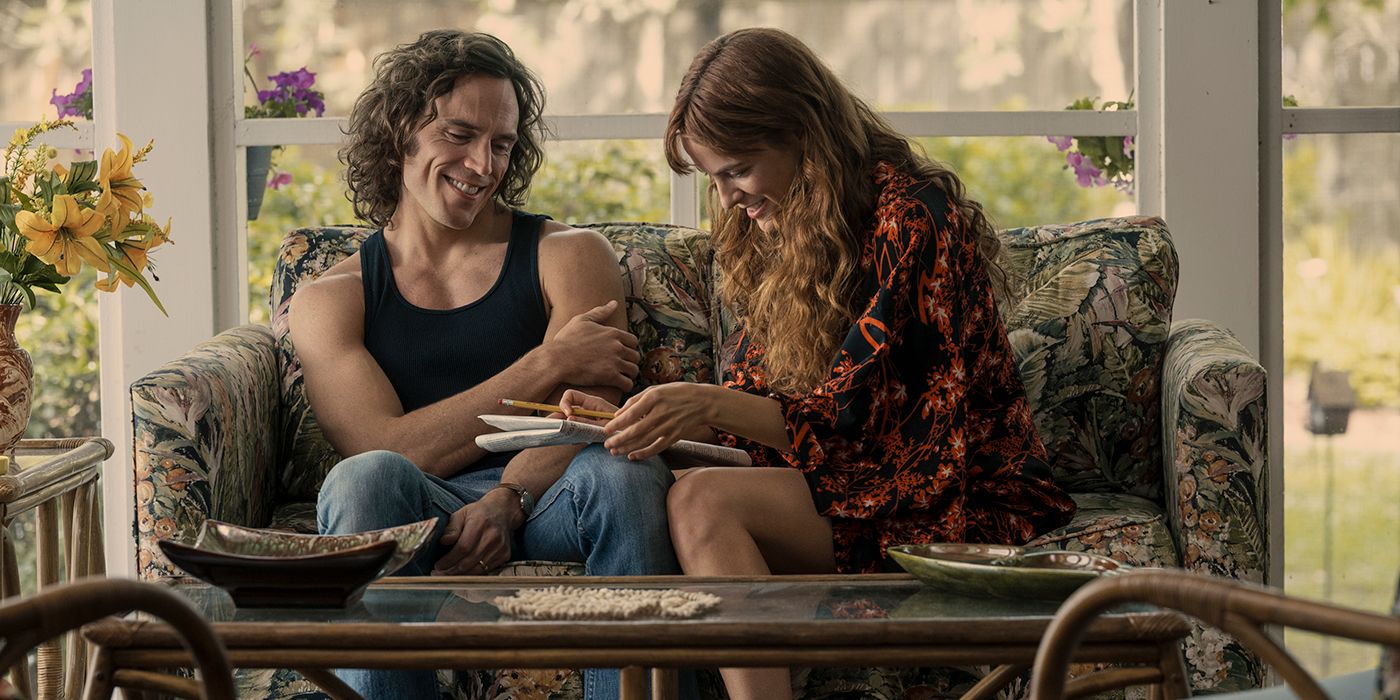 In the meantime, the band returns to their hometown in Pittsburgh and reconnect with friends and family members that they haven't seen in a long time. In between hugging and kissing, Daisy can't help but keep her eyes on Billy as he interacts with Camila (Camila Morrone) and their daughter. Later on, in the episode, Camila asks Daisy if she sees herself having a family of her own in the future. Given her background of growing up with parents who didn't love her, the singer feels like she would not be a good mother. Camila tells Daisy that despite her past, she may be surprised at what the future might hold for her.
As Karen plans to have an abortion, Camila shares with Billy her desire to have a second child and he is onboard. Despite it being clear that Billy is devoted to his family, Daisy sets her mind on using her sobriety to have a relationship with him. When the band plays a show in Pittsburgh, with their friends and family in the crowd, Daisy has fun on stage belting out songs and keeping her gaze on Billy throughout the entire set. The two even perform an encore as a duet, furthering their undeniable chemistry.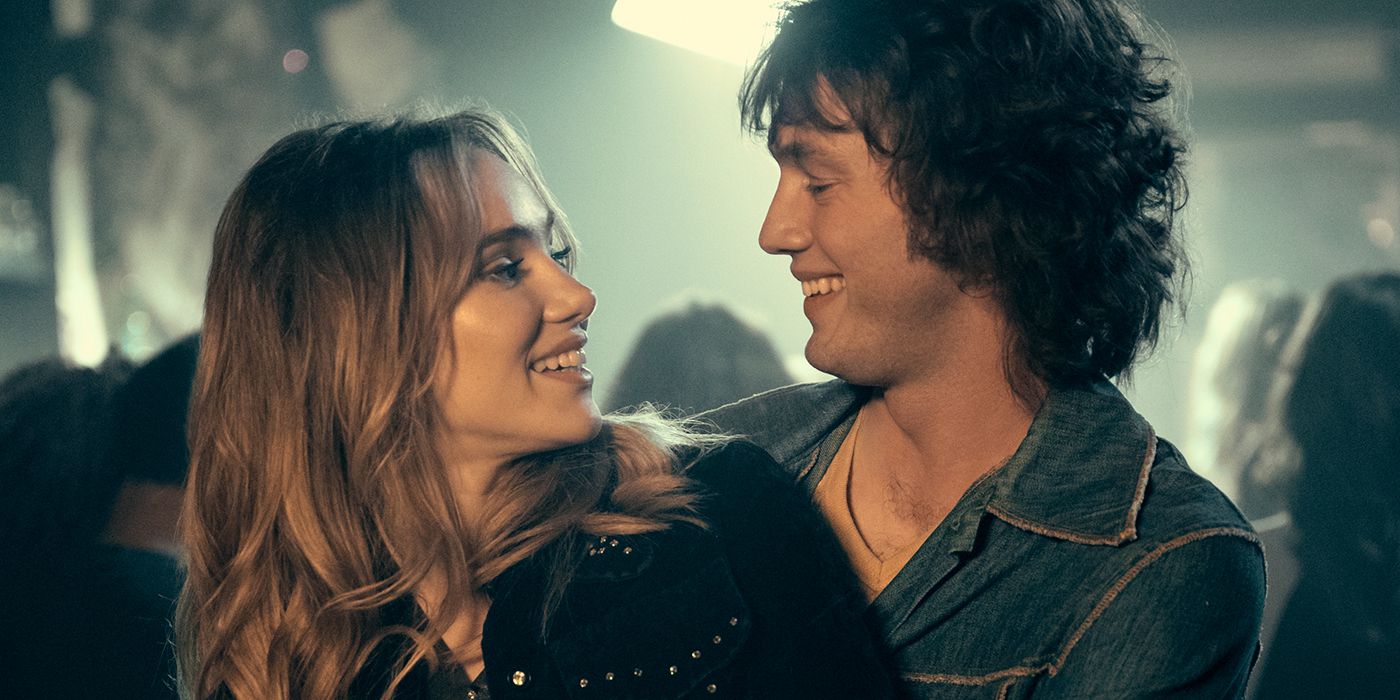 The next day, when Camila takes Karen to a clinic, Daisy and Billy laugh and think about the band's promising future. Daisy even mentions that she has seen the two of them together 20 years later. While they are gushing over the amount of music they will be making and the success that they will continue to have, she ends up telling Billy that they should be with each other. Despite having feelings for Daisy, the frontman isn't willing to compromise his family with Camila by leaving her for another woman. He tells her that they are better off using their strong connection for music purposes over personal life. As their heads touch, and the two keep a short distance in between them, Camila arrives home just in time to witness the singers having a moment. That is when she realizes that her husband's relationship with his duet partner may be more threatening to their family than she had hoped. At the end of the episode, everyone embarks on the band's private jet, heading towards Chicago, which viewers know is the last show that Daisy Jones & The Six will ever perform together before their imminent split.
As the finale approaches, the band must come to terms with their success going down the drain given the number of personal struggles that every band member faces. Episode 8 served to foreshadow the hardships and explain the reasons why the group called it quits after becoming a well-known sensation.
Most Related Links :
primenewsprint Governmental News Finance News