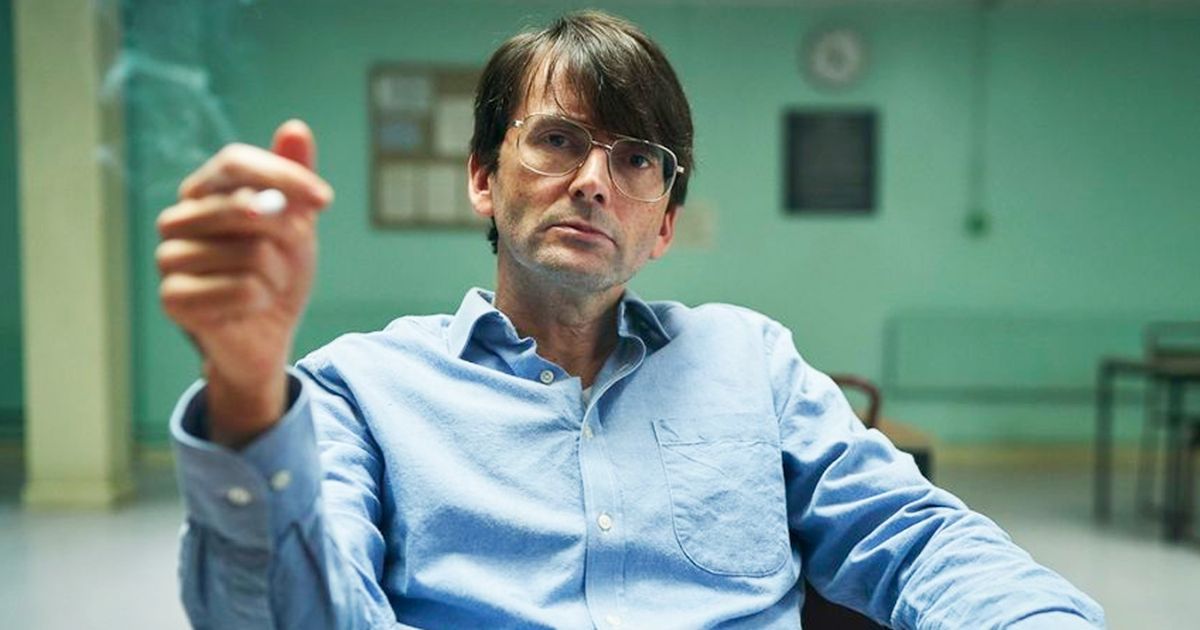 There's just something strangely captivating about TV shows based on real crime stories. They manage to grab our attention and draw us in, whether it's the mystery, the intrigue, or the pure shock value of such evil breathing around us in our world. Whatever it is, true crime TV shows have become wildly popular in the past decade. It seems like every streaming service has a new gripping crime drama ready to take the small screen by storm.
The genre, as a whole, has undergone a renaissance in recent years, thanks in part to the technological advances in filmmaking that allow modern TV series to pull the audience deep into these harrowing stories using fascinating and authentic visual effects. This kind of immersive storytelling, convincing acting, reliable narratives, and high production values help creators bring true crime to life in a way that is truly phenomenal.
Related: 20 Crime TV Shows That Are Highly Bingeable
Of course, with great popularity comes greater controversy. Some argue that these shows glorify criminal deviants and breed an odd obsession in viewers. But others point out the value of exposing real crimes and the trauma it leaves behind as a tool to spread awareness and advocate for change. Whatever your own stance, the fact remains that crime TV series based on true stories are great at keeping us wondering and questioning things.
Most interesting of all is how true crime TV explores uncomfortable truths about people – their fears, their failings, and the depths of human cruelty that we often struggle to comprehend. As depictions stay true to the facts yet fictionalize to fill narrative gaps, these shows walk an artistic and ethical tightrope, which only adds to the intrigue. So, while most of these shows may spook or disturb you, they also renew your appreciation for all the good things in the world.
19
The Girl From Plainville (2022)
The Girl From Plainville is a drama miniseries that recounts the true story of Michelle Carter's controversial role in Conrad Roy III's suicide and the legal questions it raised about free speech and moral culpability. Apparently, her boyfriend at the time had confided in Michelle about his torturous mental health and suicidal thoughts. And through a series of texts, she somehow convinced him to act on the same.
Elle Fanning portrays Michelle with a novel mix of two contrasting human traits: selfishness and vulnerability. Her empathetic gaze draws you in, even if her actions are appalling. Moreover, creators Liz Hannah and Patrick Macmanus give us the quiet New England town setting and Norman-Rockwell-gone-wrong vibes, making the tragedy sting even more.
18
The Staircase (2022)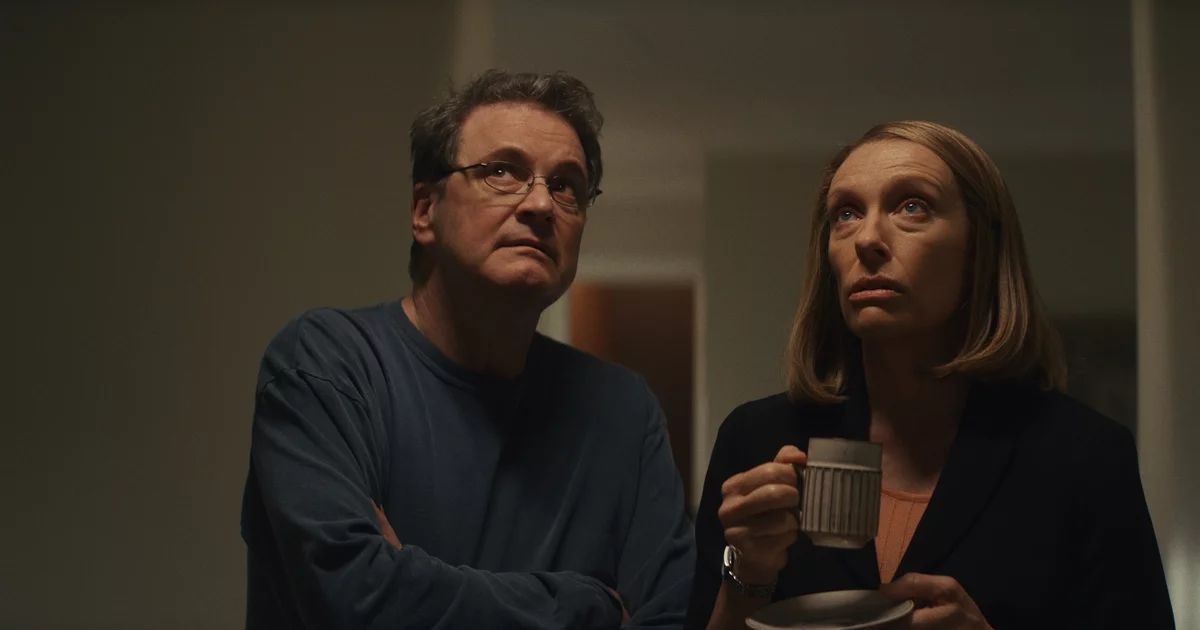 Based on a suspicious death investigation that captured global attention, The Staircase is a French-American drama that peers into the lives of a family living in North Carolina. The series revolves around Michael Peterson, the author and war veteran accused of murdering his second wife, Kathleen (Toni Collette). The case begins when Kathleen is found dead at the bottom of the staircase in their mansion.
Michael claims that she had some wine in her and that she slipped, but he still went to trial. Colin Firth portrays his complicated character of Michael and his cagey machismo quite brilliantly, whereas Kathleen's hidden struggles are also evident. The show also has subplots involving feuding siblings, secrets from the past, and an evolving mystery to keep you guessing how justice will be served.
17
Delhi Crime (2019)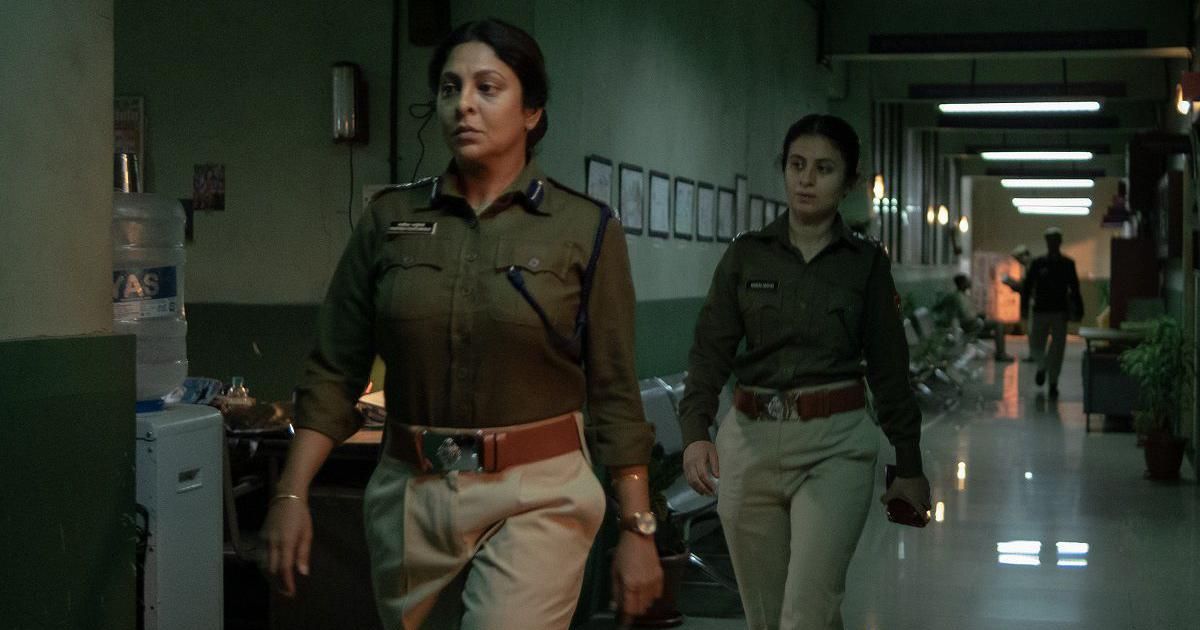 Raw, gritty, unsettling, and gripping from the very beginning, this groundbreaking series follows Delhi Police officers hunting a gang of rapists and murderers in the aftermath of the notorious and gruesome 2012 bus kidnapping case called Nirbhaya. Recalling every detail of the night that changed the country's perspective and left people furious and hollow, the show tapped into aspects of the case that were numbingly true.
Shefali Shah plays Vartika Chaturvedi, the tenacious deputy commissioner spearheading the efforts to arrest the perpetrators and heal a traumatized city, all in five days. With a realistic depiction of police work, the bureaucratic obstacles, and uncontrollable but valid public outrage, Delhi Crime feminizes and humanizes true crime while also being sensitive about the suffering behind the news headlines.
16
Waco (2018)
Charting perhaps the most misapprehended case in American history, Waco is a harrowing miniseries that depicts the FBI siege of the Branch Davidian compound in Waco, Texas, that left over 86 people dead – out of which 76 were Branch Davidians, including the head, David Koresh's, and four were ATF agents, and six were civilians. Taylor Kitsch and Michael Shannon play complex leads as David Koresh, the cult leader, and Gary Noesner, the head FBI negotiator.
The event that occurred in February 1993 is told from the viewpoint of the people actually present. The parallels between religious fanaticism, government overreach, and media exploitation create a whirlpool, making you choose between the two. You feel for those on both sides, as the violence and the setting adds to a slowly-building tension. There is a fine line between faith and madness, and one misstep can lead to pure chaos.
15
Inventing Anna (2022)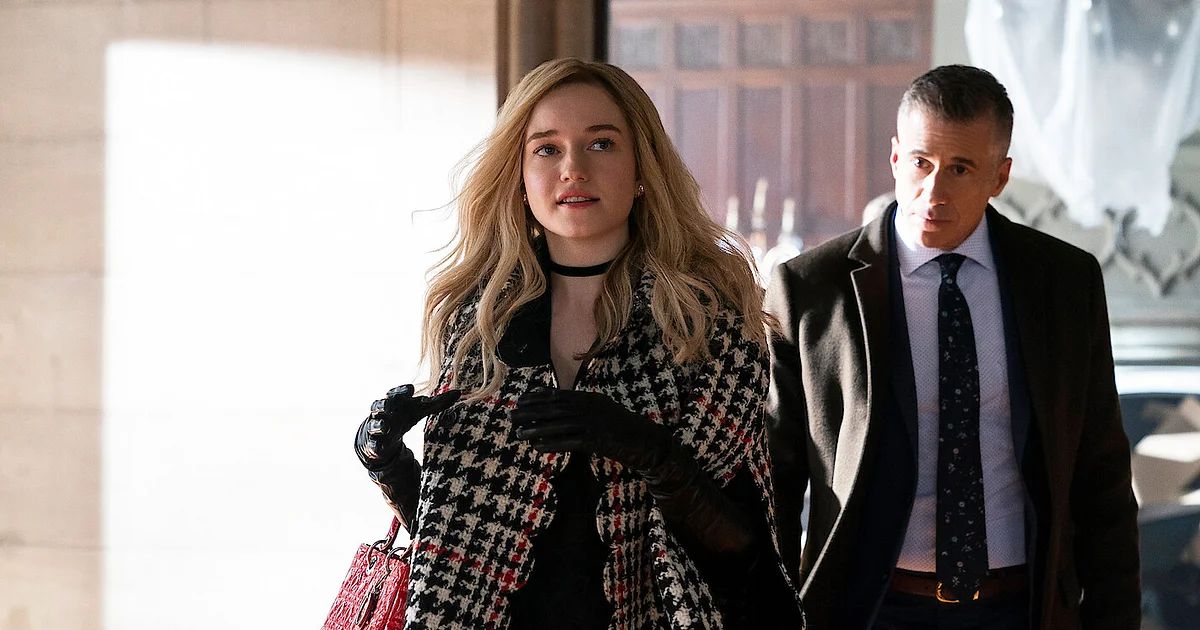 Inventing Anna is totally a binge-worthy crime series. It was inspired by a New York Magazine article by Jessica Pressler titled "How Anna Delvey Tricked New York's Party People," which pretty much sums it up. The show explores the true story of Anna Delvey, the fake German heiress who swindled money from New York's social elite. After her incredible success in Ozark, Julia Garner shines as the wily Anna, while Anna Chlumsky steals many scenes as Vivian, the journalist pursuing Anna's big reveal.
Set against the backstop of a flashy Manhattan, there are vividly gorgeous highlights of Anna's lavish con as her complex web of lies trans both the ambitious and the naive. Shonda Rhimes does an exceptional job of making the cat-and-mouse chase between Anna and Vivian so interesting while also answering questions about class, privilege, and America's exploitative industries of money, art, and influence.
Related: 6 Shows Like Inventing Anna You Need to Watch Next
14
Mindhunter (2017)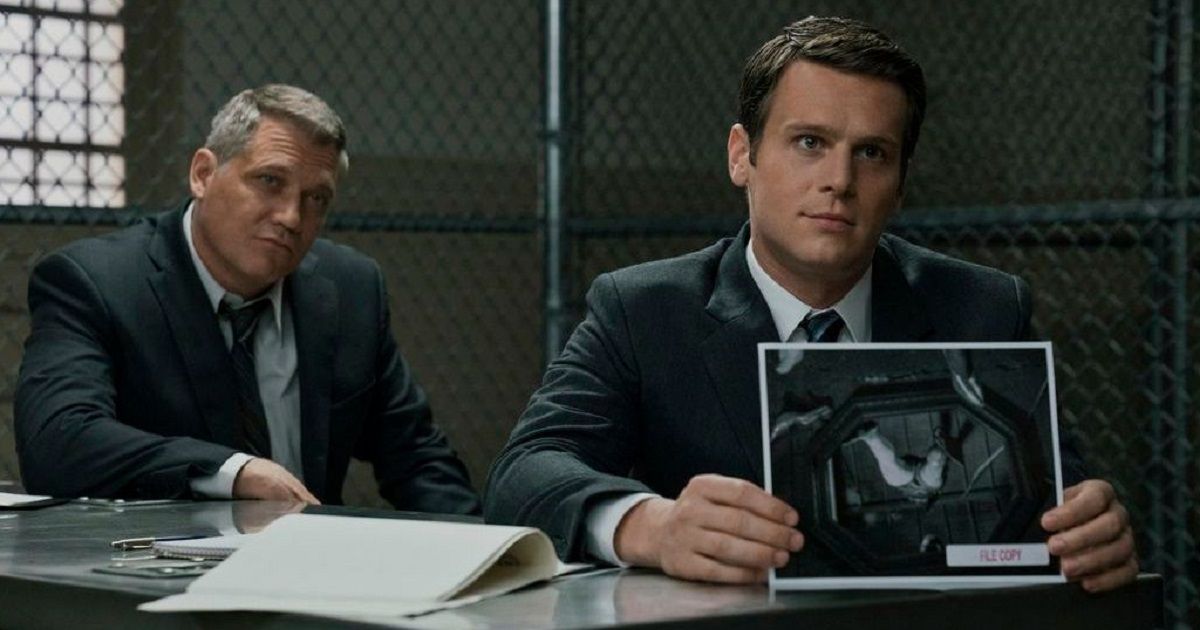 Spanning two seasons and 19 episodes, Mindhunter is a chilling series that follows two FBI agents, Holden Ford and Bill Tench, who interview serial killers to create psychological profiles for future cases. As appropriate and valuable as it seems, the entire viewing experience of tapping into criminal brains is quite disturbing. David Fincher's dark directing style perfectly suits the tone required to peek into the minds of monstrous killers.
Jonathan Groff and Holt McCallany bring nuanced humanity to their FBI roles even as they confront the most unbelievable evil. Mindhunter combines forensic science, psychological suspends, and the haunting portrayal of real serial killers to understand what exactly motivates true crime.
13
Candy (2022)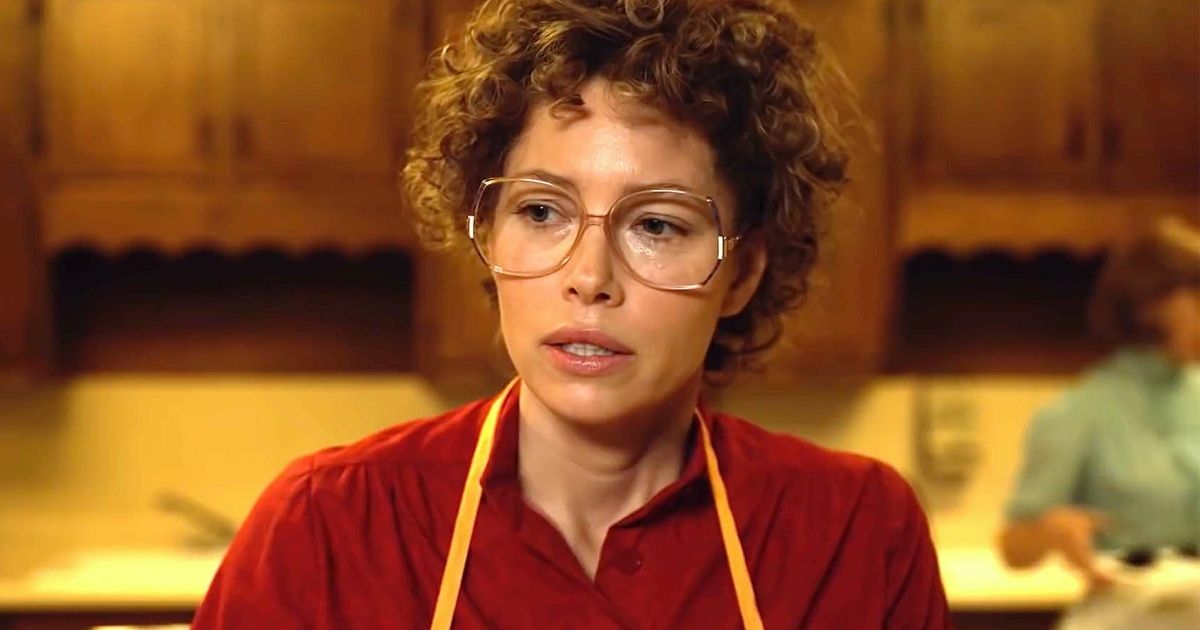 Jessica Beil gives an award-winning performance in this limited series about an upper-middle-class Texas housewife, Candy Montgomery, in the 1980s who, on the outside, seems to have it all – a grand house, the perfect husband, two adorable kids – but nonetheless is harboring a dark secret.
The Hulu show follows her picture-perfect life that slowly begins unraveling after she commits an act of violence fueled by jealousy, sexual desire, and rage against her friend and neighbor, Betty Gore, played by Melanie Lynskey. Starting with an innocent friendship between two women and soon spiraling into an obsession when Candy has an affair with Gore's husband, Candybrings to flesh the questionable motives of its titular character, a wife and a mother whose life suddenly takes a dark turn one fateful morning.
12
A Friend of the Family (2022)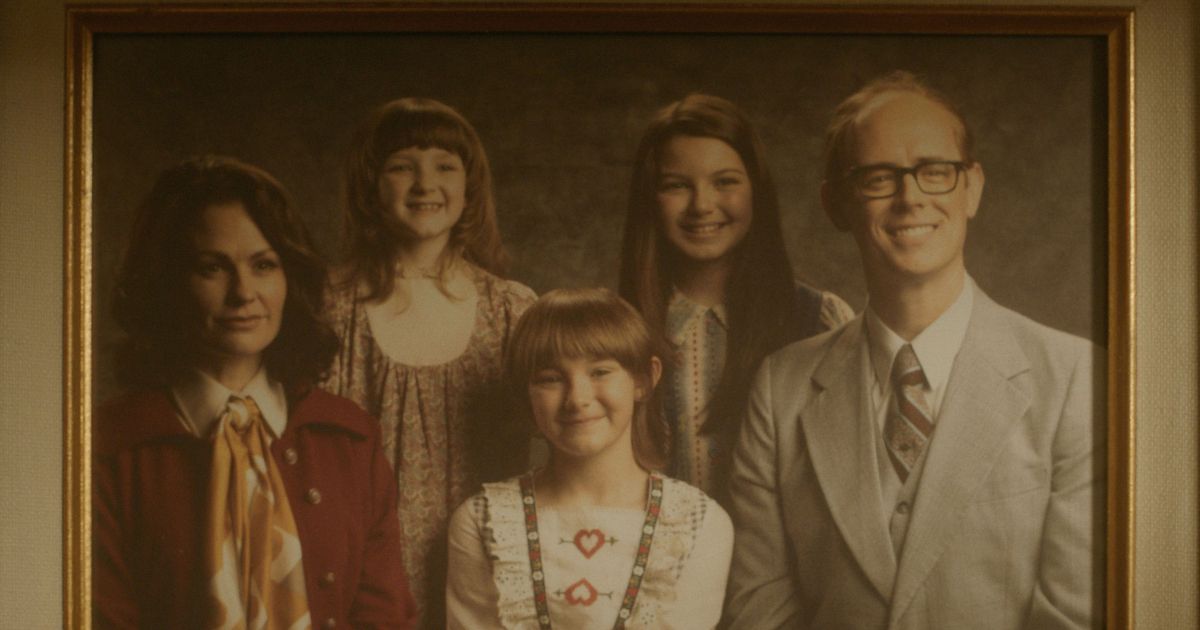 A Friend of the Family is a soul-shattering true crime series that exposes one of the longest-kept secrets in America, spanning decades and causing irreparable damage to a family. The show centers around the Broberg family in 1970s Idaho; they're close-knit and religious, with three young daughters, Jan, Susan, and Karen. When their charming neighbor Bob Berchtold sets his sights on the eldest daughter Jan, he slowly gains the family's trust over the years before infiltrating their lives, abducting Jan to manipulate and groom her for sexual abuse. He brainwashes her with such disturbing ease that she turns against her own family. The show is told masterfully through the perspectives of Jan, her sister, and her parents.
While the story raises important questions about the sexual exploitation of children, family dynamics, and the role of ignorance and denial, it'll even make you paranoid about your own neighbors.
11
Dahmer – Monster: The Jeffrey Dahmer Story (2022)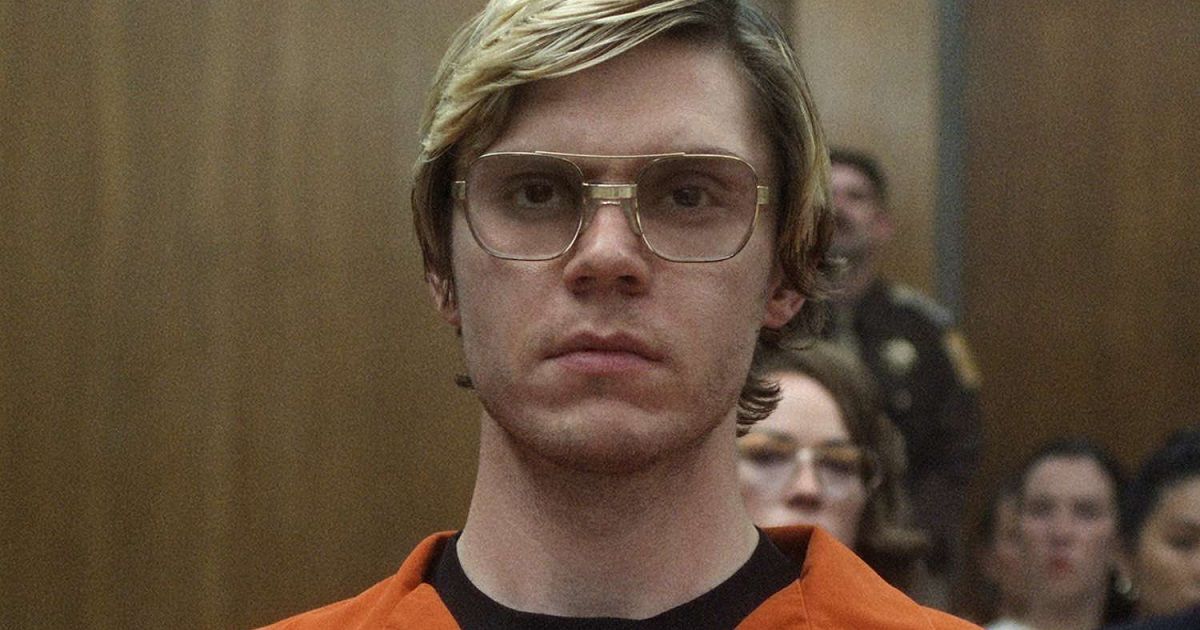 Created by Ryan Murphy, this limited series provides an unmatched look into the mind of one of America's most notorious serial killers through a picture that feels eerily real. Dahmer – Monster: The Jeffrey Dahmer Story begins by highlighting Jeffrey Dahmer's troubled upbringing and fractured family life, giving viewers a peek into his psychology as a child growing up traumatized. Then, it delves into the horrifying details of his killing spree that lasted over a decade and claimed the lives of seventeen men and boys.
We get to witness how Dahmer, a quiet and shy yet disturbingly appealing individual, lures victims to his home before torturing, murdering, and dismembering them. The series, told majorly by the perspectives of his victims, skillfully outlines the systematic failures that allowed Dahmer to get away with such brutal acts for so long despite his suspicious behavior making us wonder what kind of negligence by the law could have enabled a monster to hide in plain sight.
10
A Very English Scandal (2018)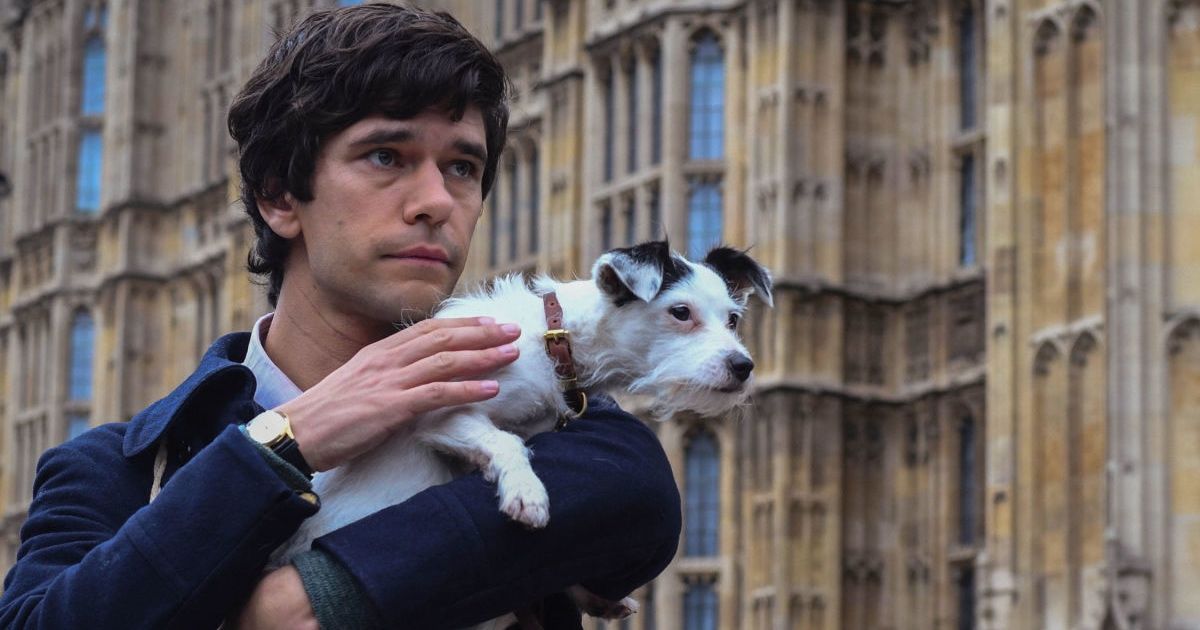 Set in the 1970s in England, this excellent miniseries alters the course of traditional true crime stories by adding a tinge of political black comedy drama elements. A Very English Scandal follows the scandalous events in the life of Member of Parliament Jeremy Thorpe, who faced charges of conspiracy and incitement to murder his former lover Norman Scott. Apparently, Thorpe is insecure about Norman trying to end his political career, but fortunately, Norman gets out alive, only to reveal a darker story.
Featuring stellar performances from Hugh Grant as the charismatic yet manipulative politician and Ben Whishaw as the lovelorn Norman, the show does not just bring to light the social taboos surrounding homosexuality at the time, but it does so with the wit and dry humor of historic British.
Related: Underrated British TV Shows Everyone Should Watch
9
The People v. O.J Simpson: American Crime Story (2016)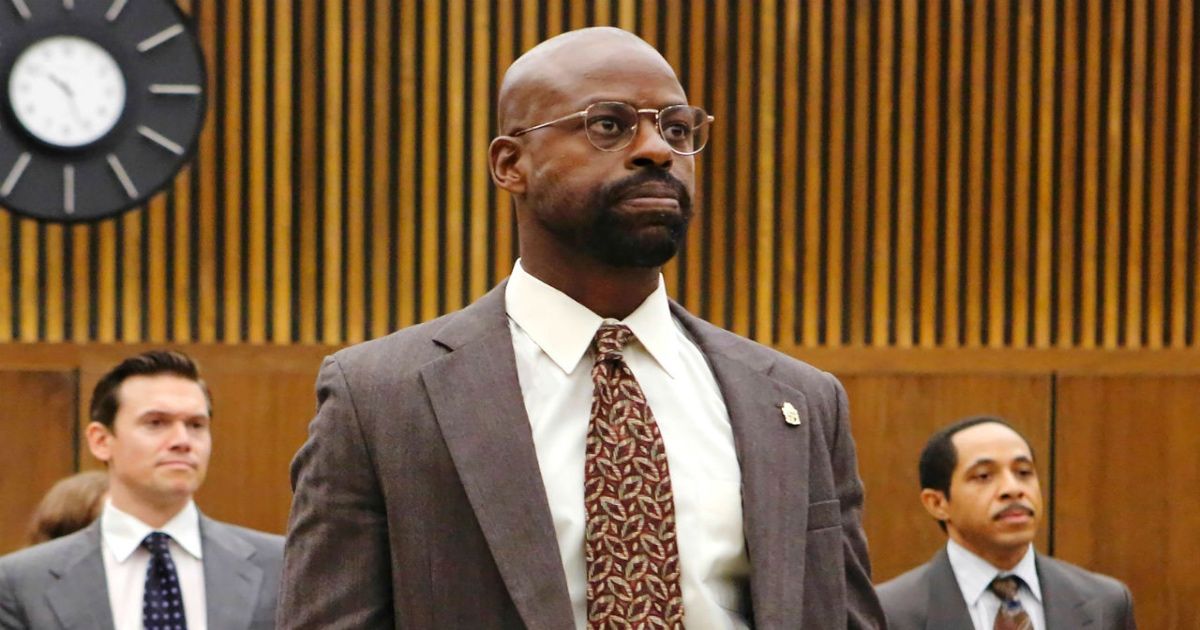 This FX dramatization of the infamous OJ Simpson trial and its surrounding events does an incredible job of bringing the high-profile case to life. After being accused of murdering his ex-wife and a waiter, the African-American footballer had evidence against him that made him look guilty. But his lawyers do everything in their power to get him acquitted. The People v. O.J Simpson: American Crime Story features phenomenal performances from stars Cuba Gooding Jr. as OJ and Sarah Paulson as prosecutor Marcia Clark.
Another exemplary creation from Ryan Murphy, the series pulls no punches in examining the intersection of race, celebrity, and the judicial system in America in the mid-90s. From OJ's rise to fame and his troubled marriage to the foul crime scene investigation and the discussions about DNA evidence, the series maintains the kind of breakneck speed that keeps viewers on the edge of their seats.
8
Des (2020)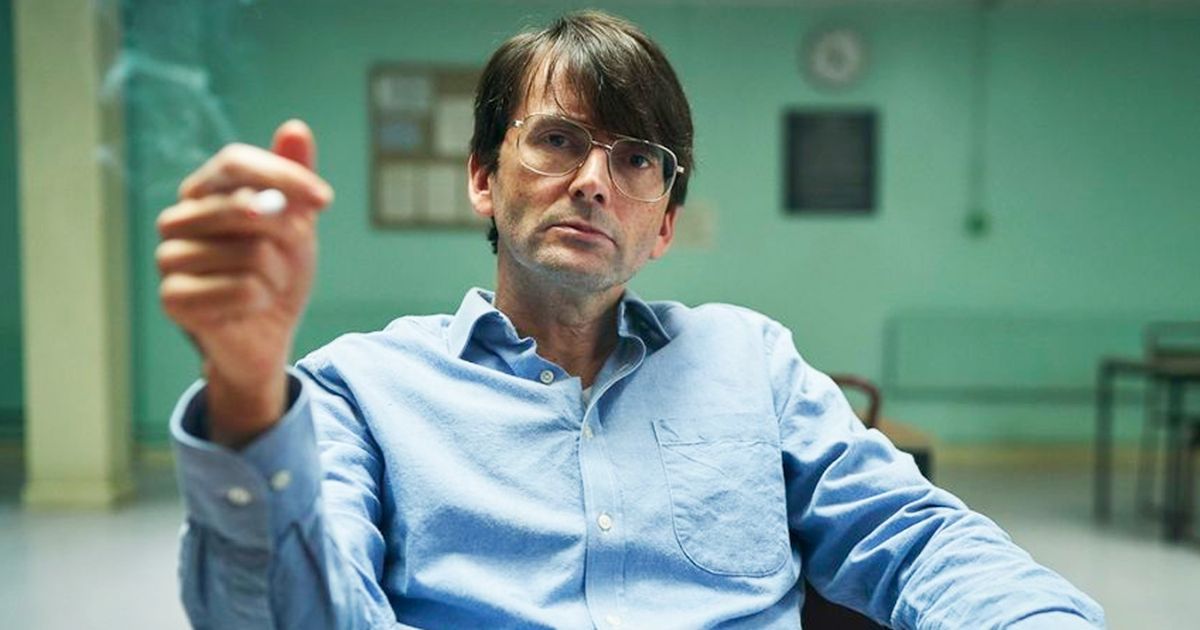 The true story of the Muswell Hill murderer comes to unsettle our screens in this unconventional British mini-series. Created by Lewis Arnold, Des follows Dennis Nilsen, a serial killer who murdered young men in London from 1978 to 1983. The strange fact is that when found suspicious of blocking the drains with human flesh and bones, he does not even deny it. While exploring Nilsen's disturbing crimes and twisted motives, the show also humanizes him through flashbacks of his childhood and the eternal feeling of loneliness.
David Tennant wears the character of Nilsen like a second skin, portraying his empathy-lacking persona while also showing glimpses of a troubled child within. Even though the case is off-putting and the victims are never forgotten, the series poses an interesting question: what really creates a monster?
7
Dr. Death (2021)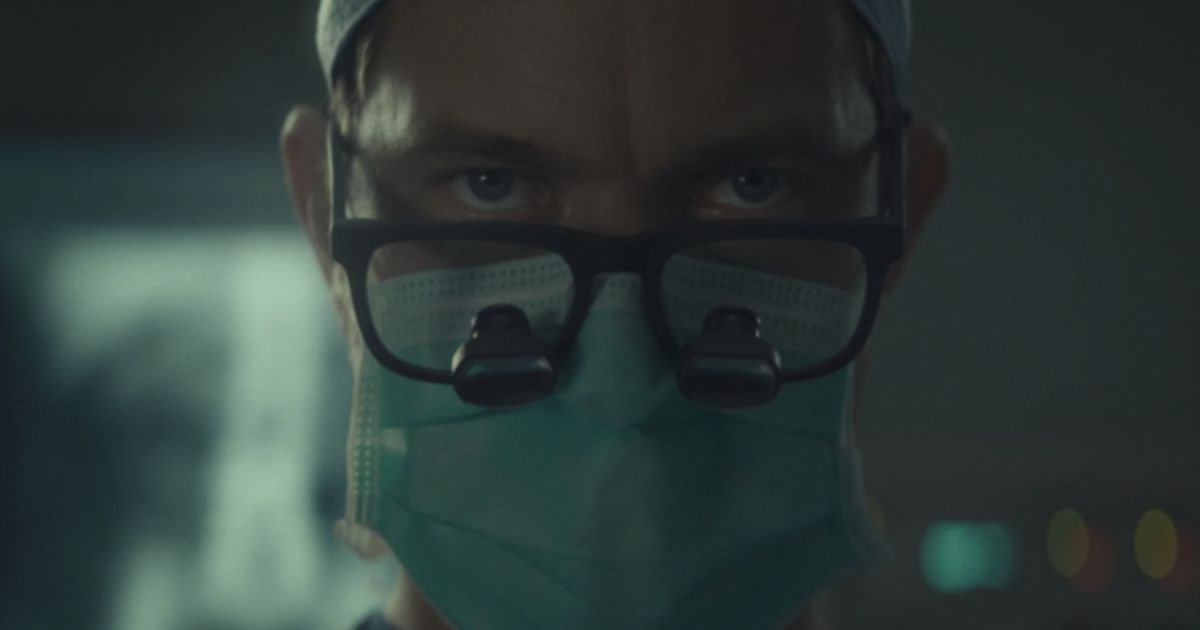 Dr. Death is as gruesome as it gets. It unnerves you and makes your stomach lurch at the thought of it being based on a true story. The crime drama anthology created by Patrick Macmanus follows the upsetting tale of Dr. Christopher Duntsch, a rising star neurosurgeon in Dallas who turned out to be a dangerous maniac, maiming or killing dozens of patients who enter his operating room.
Joshua Jackson embodies Duntsch's sociopathic charm and arrogance, allowing us to look into the deeper flaws that create such kind of a human being. While the two fellow doctors, played by Alec Baldwin and Christian Slater, risk their careers by teaming up with Dallas prosecutor Michelle Shughart in a desperate attempt to stop him. Dr. Death offers insight into how the system allowed Duntsch to slip through the cracks for so long while highlighting the inhumanity of his actions.
6
I am the Night (2019)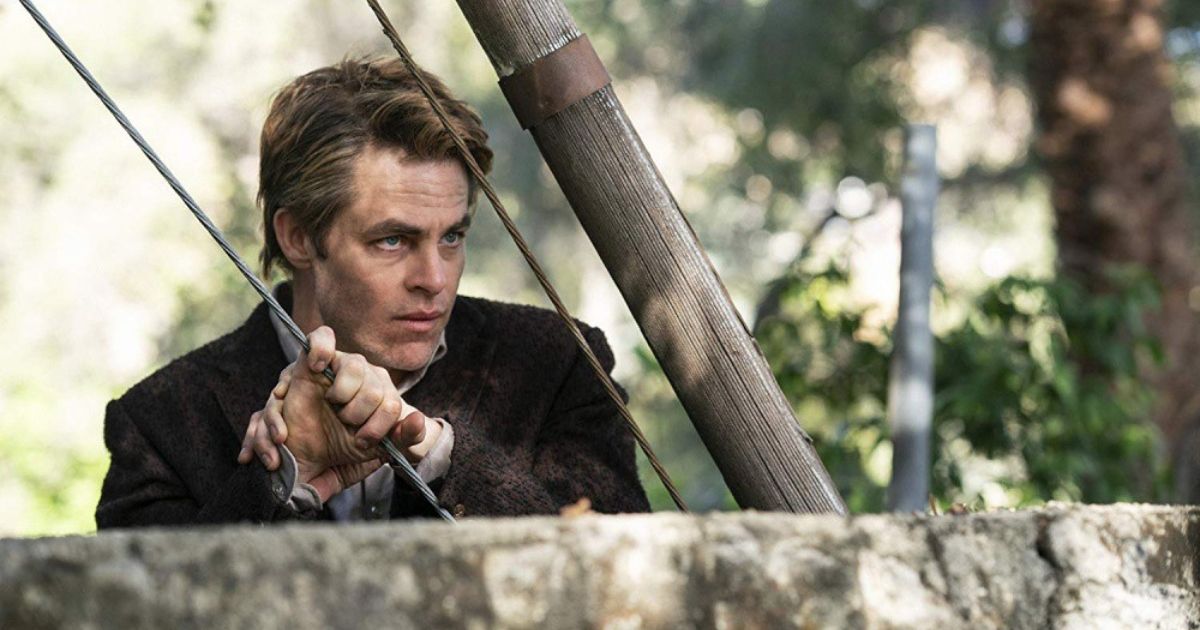 I am the Night deals with the haunting, unsolved case of the Black Dahlia killer. While the true culprit has never been caught, many creators and directors have spun their own versions using present conspiracies and speculations. Patty Jenkins creates a limited series that focuses on Fauna Hodel, who discovers as a teenager that she was given up for adoption as an infant and that her true identity may be linked to a key suspect in one of the most infamous open murder cases in American history.
Chris Pine delivers a layered performance as journalist Jay Singletary. Set in the 1960s Hollywood landscape, the series contemplates the long-standing nature versus nurture debate through Fauna's discovery of her past. It also delves into how a quest for answers can do both heal old wounds and reopen painful truths.
Related: The Best TV Shows and Miniseries About Cults
5
Alias Grace (2017)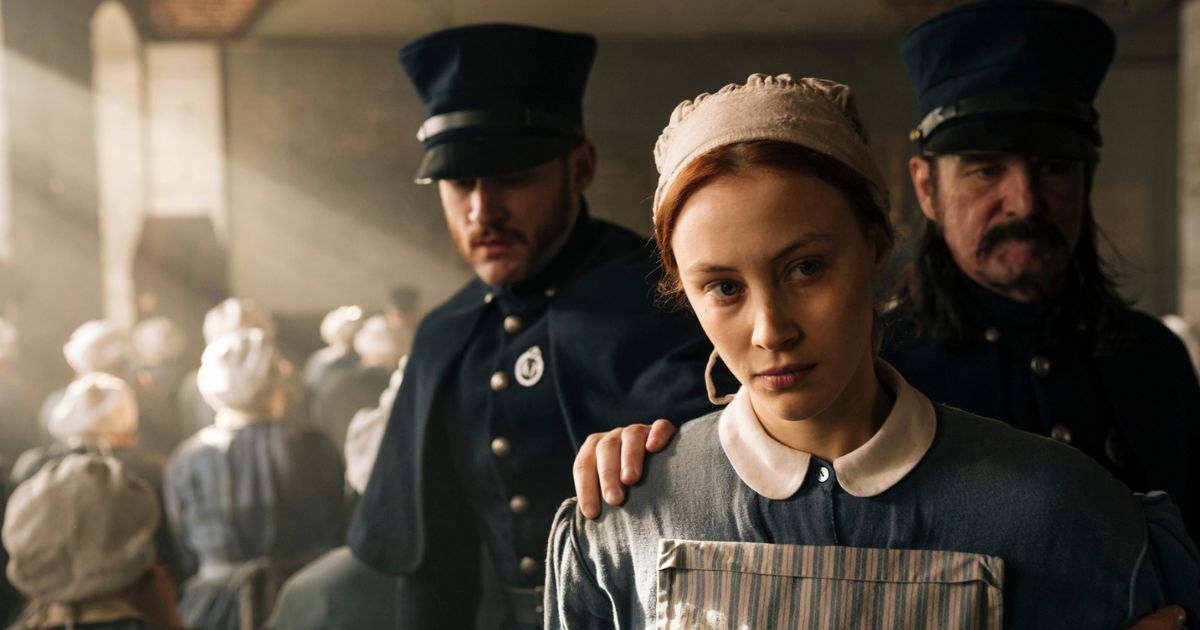 The award-winning 1966 historical fiction novel by Margaret Atwood gets a captivating adaptation through Mary Harron. The stunning miniseries tells the true story of Grace Marks, an Irish immigrant and suspected murderer in 1840s Canada. When she is sent to prison for double homicide, she claims to have no recollection of the events. Dr. Simon Jordan, a psychiatrist who seems fascinated by her condition, begins to visit her. Sarah Gadon establishes a morally ambiguous character of Grace, confounding the audience about whether or not she really remembers anything. As memories return in flashbacks, Grace's unreliable narration keeps everyone guessing.
Alias Grace also highlights the oppression, inequality, and limited options available to women at the time. From inflicted trauma to the biased justice system of the era, each aspect is brilliantly portrayed through lush costumed, and atmospheric visuals on 19th-century Ontario.
4
When They See Us (2019)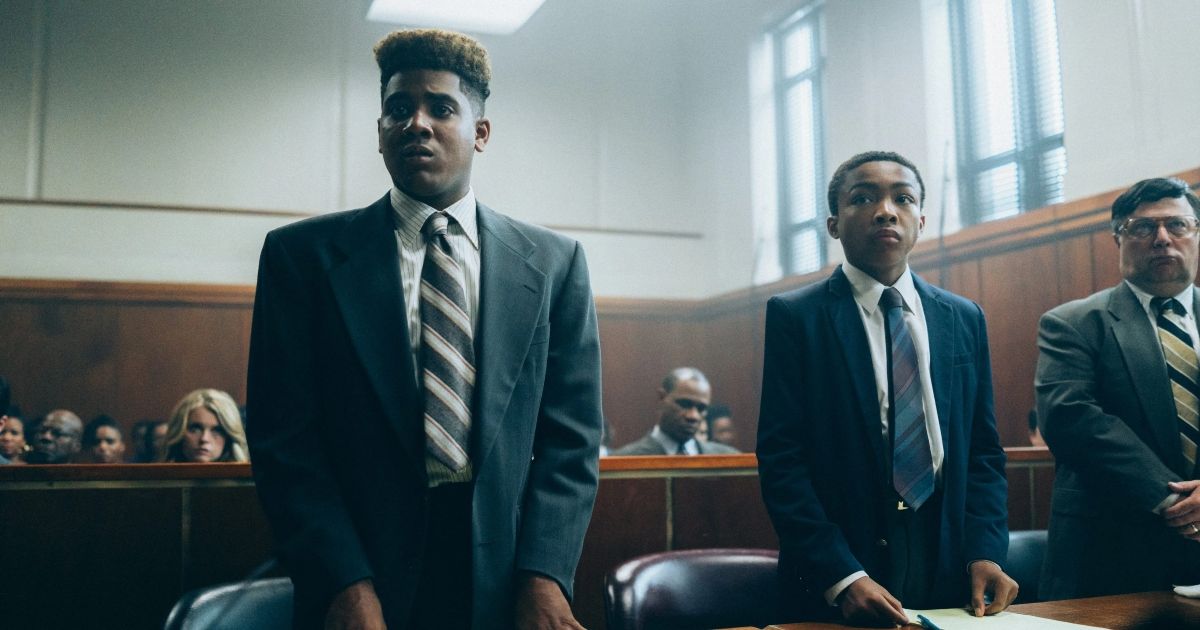 When They See Us is a harrowing crime TV series that visually depicts the true story of the Central Park Five, five black and Latino teenagers from Harlen who were wrongly convicted of raping a white woman in 1989. The show spans 25 years, beginning in 1989, when the teens were first brought in for questioning. They stuck to their innocence until the exoneration in 2002, followed by a settlement in 2014.
The cast includes Jharrel Jerome, Asante Blackk, Felicity Huffman, and Blair Underwood, all of whom deliver powerful performances as the series chronicles their ordeals, their coerced confessions, and the years they spend hanging by a thread. Being a talk of recent times in American history and given an unflinching portrayal of injustice, the show was nominated for 16 Emmys.
3
Landscapers (2021)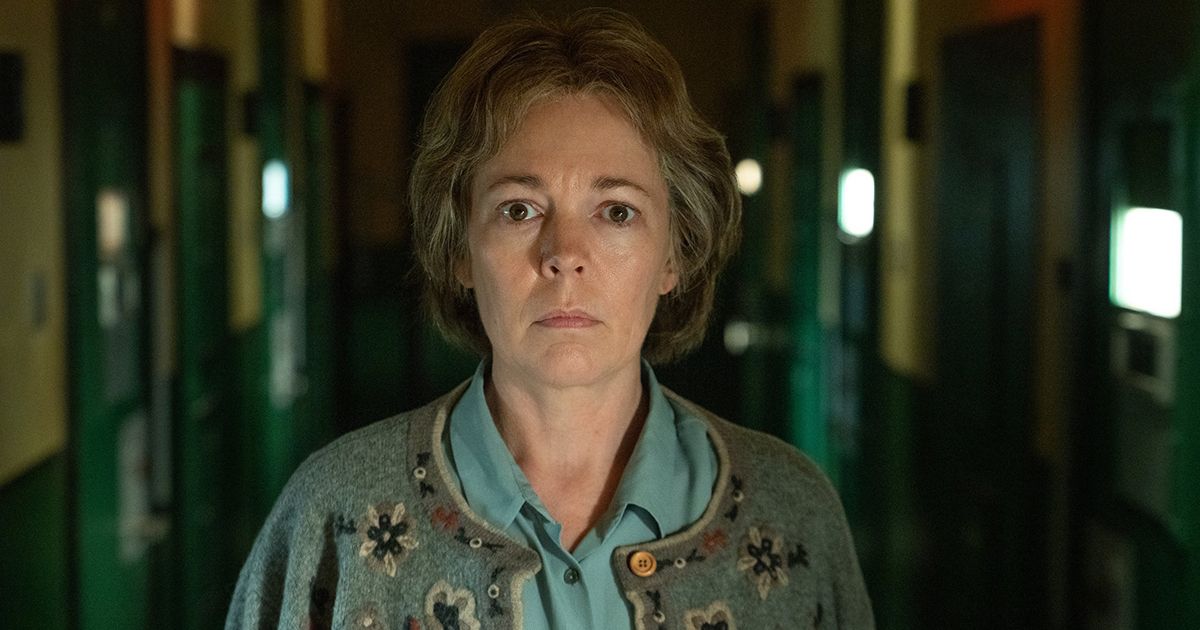 Set in 1998, Landscapers stars Olivia Colman and David Thewlis as Christopher and Susan Edwards, a mild-mannered British couple who murdered Susan's parents and buried the bodies in their back garden. The show is as quirky as it is tragic, with the main suspects living an untouched fairytale romance as the seemingly ordinary couple on the run from their crimes for over ten years. Susan's fantasy world compares elements with reality through wild reenactments, allowing the series to probe the blurry lines between innocence and guilt. At its core, Landscapers explores the complexity in human nature and relationships by unfurling various layers of deception placed carefully in their marriage.
2
Unbelievable (2019)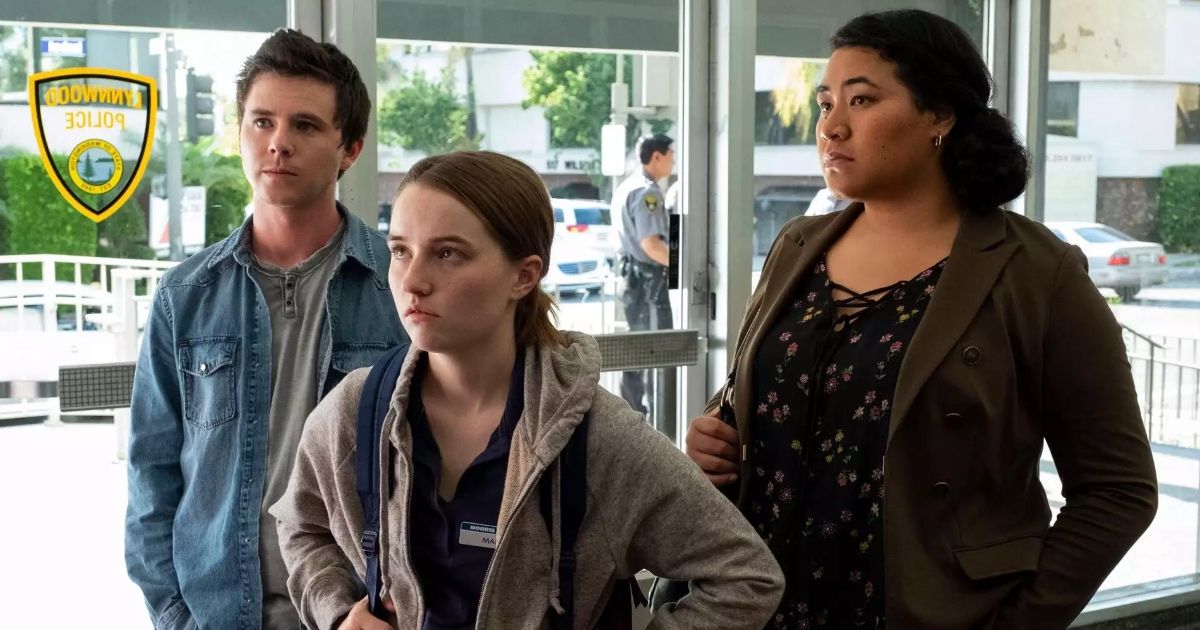 Heavy on wisdom and dark humor, Unbelievable is a gripping limited series on Netflix that tells the true story of Marie, a teenager who is charged with lying about being raped, and two determined female detectives from different state departments who join forces to find the attacker years later. Within eight episodes, Kaitlyn Dever conveys her character's sensitivity and strength with such compassion that it makes us loathe the broken system that refuses to believe her. Moreover, Toni Collette and Merritt Wever are glorious as the detectives who begin to see disturbing patterns while chasing a possible serial rapist.
Based on true events, Unbelievable tackles a lot of issues like trauma, justice, and mainly the debate over how women's credibility is viewed in a society that still struggles with victim blaming.
1
Narcos (2015)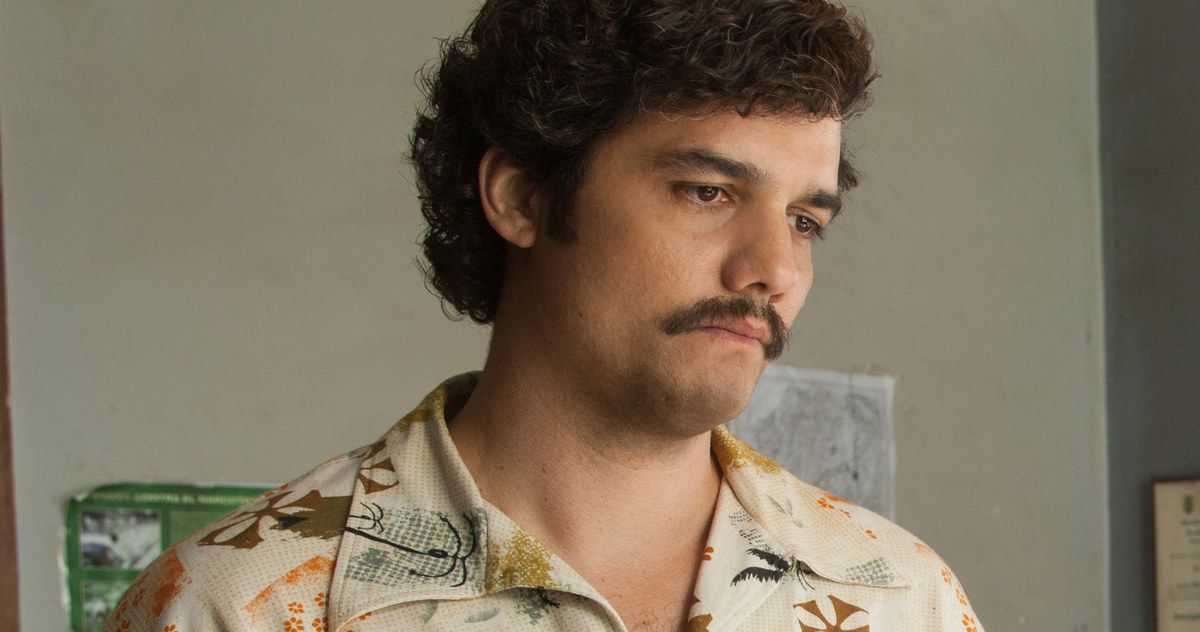 Perhaps the most popular among the lot, this gritty, biographic crime series chronicles the real-life story of the rise and fall of Pablo Escobar, the infamous Columbian drug lord and head of the Medellin Cartel during the 1980s and early '90s. Narcos focuses on law enforcement at the time of the U.S. war on drugs through a series of true events. Wagner Moura gives an exceptional performance as Escobar, showcasing him as both a violent criminal by nature and a helpless product of the environment that nurtures him.
The series portrays Escobar's personal life to illustrate how profitable the cocaine trade tore Columbia apart and how it gave birth to corruption, violence, and poverty. With impressive production values and the undeniable allure of power, Narcos transports viewers to 1980s Columbia and serves as a cautionary tale to many.
Most Related Links :
Latest News||Sports News||Uk News