Health
Teen Basketball Player Suffers Rare Spinal Cord Stroke While Stretching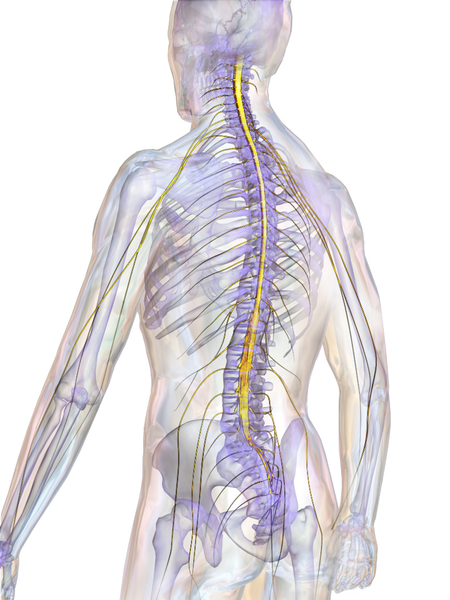 A teenage basketball player, who suffered a rare spinal cord stroke while stretching before a game, has made a miraculous recovery from the condition, despite doctors initially stating she might never walk again.
Four weeks ago, Harriet Caldwell was performing her stretching routine focusing on the lower back when she heard a pop, which made her go numb from the waist down.
"She was just doing her stretches and so forth, stretching her lower back and she felt a pop," her father, Tim Cadwell, recounted to ABC.net.au. "She was screaming, just in shock, and she couldn't get up off the ground."
The teen was then rushed to Bendigo Hospital in Victoria, and then to the Royal Children's Hospital, where she spent a week filled with challenging and invasive medical procedures.
"I had it in my head that we'd be back home the next morning … hoping that everything would be OK," Tim said. "There were MRIs, lumbar punctures … it was a full-on week and pretty uncomfortable for a 13-year-old kid."
What is a spinal cord stroke, and who is at risk?
Spinal cord stroke, also known as spinal cord ischemia, is a relatively rare condition, at the event of which the blood supply to the spinal cord is disrupted, which renders it dysfunctional.
The risk factors for this condition include age, obesity, high blood pressure, high cholesterol, smoking, excessive alcohol consumption, lack of exercise, heart disease, and a family history of heart disease.
Spinal cord stroke is extremely rare in children, with cases primarily attributed to congenital conditions affecting blood vessels or clotting disorders, as well as spinal cord injuries, according to Healthline.
Harriet's father said her case was also one of the rarest ones, which took even the doctors by surprise.
"Seasoned doctors and specialists said they knew of only about three cases over the past 20 years," Caldwell said.
He said doctors were trying to take some cues from cases abroad.
"They're trying to gather information from America and Europe, trying to see what people have been through. We are so limited with similar cases here in Australia," he said.
The most heartbreaking part, Caldwell said, was when doctors said she may lose her mobility to the condition.
"It was pretty much the worst day of our lives. It was like being in a dream … surely this isn't happening," he said. "To have your daughter look up to you and say, Dad, do something … while she's crying and trying to come to terms with it. It's extremely traumatic."
But, in a happier turn of events, Harriet's resilience and the dedicated efforts of her medical team led to a remarkable recovery.
After a few weeks of rehabilitation and physical therapy, Harriet has some movement in the legs.
Now, she can make some movements, although limited.
"She's been able to move her toe and there have been a few times where she's moved her ankle. To see that, it was so emotional … it was like winning TattsLotto, we were so excited," Caldwell told ABC Australia. "We're hoping in the not-too-distant future she'll be able to bear weight on her right leg."
A GoFundMe page was set up to raise funds for Harriet to help her family cope with the additional expenses related to her treatment. The page had raised AUD48,906 ($31,825) till now.
Published by Medicaldaily.com
Most Related Links :
Latest News||Sports News||Uk News