Gaming
Lady Gaga's Harley Quinn Gets More Daring In New Joker 2 Behind-The-Scenes Photos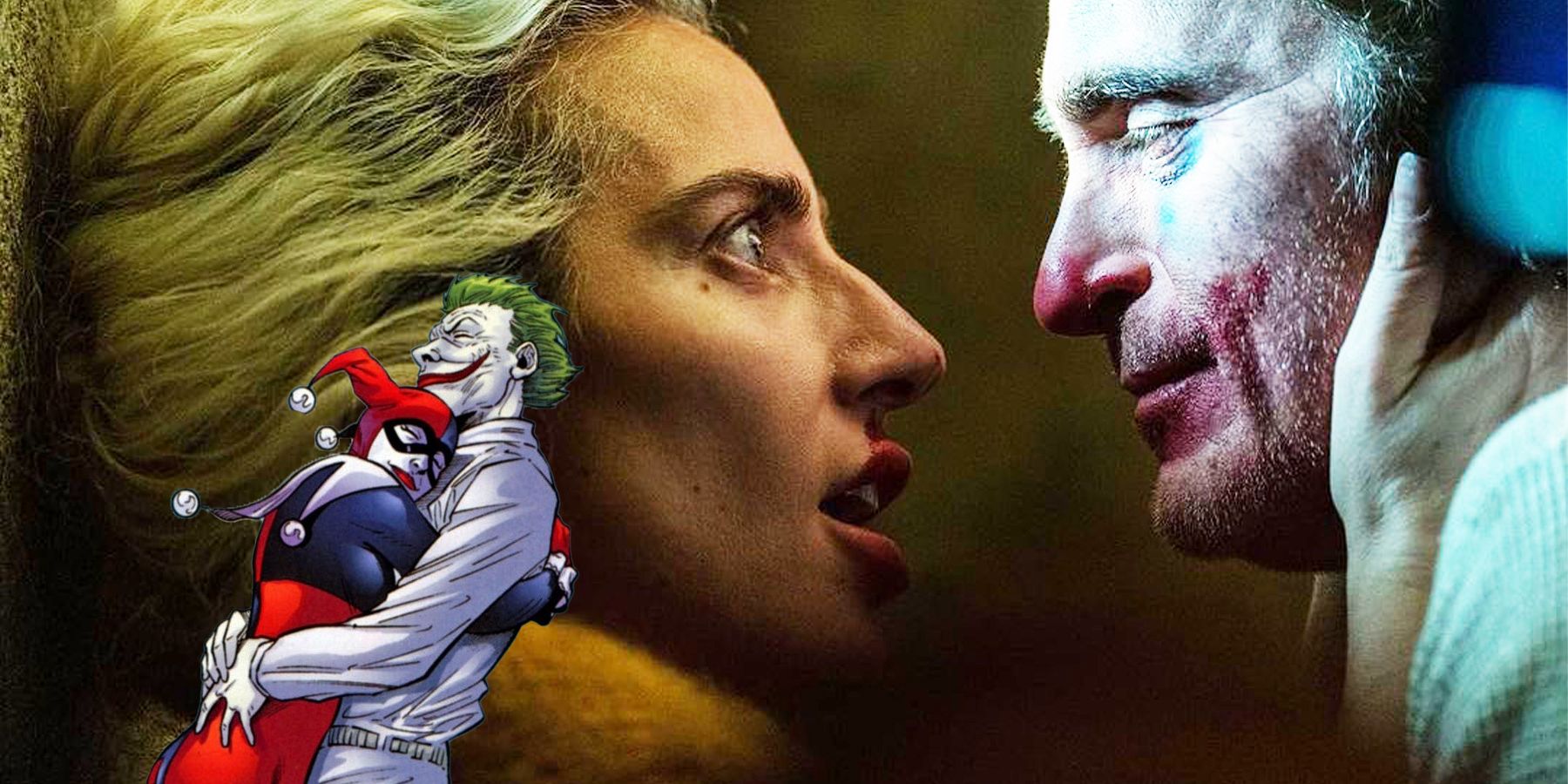 As the DC Universe stumbles into a new era, Joker: Folie à Deux gives fans plenty of reasons to be excited for the film, with each set photo teasing something new for Lady Gaga and Joaquin Phoenix's characters.
After Lady Gaga's Harley Quinn look for Joker was first revealed, more behind-the-scenes images show what Gotham looks like following Arthur Fleck's live murder of TV host Murray Franklin. Previously leaked photos had captured Phoenix and Lady Gaga filming their respective scenes in the streets. However, more details about one of the most notorious and dysfunctional relationships in comics are starting to surface.
RELATED: DC: 10 Best Harley Quinn & Poison Ivy Comics & Stories
In an Instagram post from the Brazilian DC fan account @mundodadc, a Gotham Examiner cover from Joker 2 reveals the press is having a field day with Arkham's hottest couple. The fictional newspaper displays a picture of the two protagonists with the tag "Crazy in Love" while showing a picture of Dr. Harleen Frances Quinzel. What's most interesting about the paper is that Joker and Harley Quinn's relationship has gone public, perhaps hinting at a scene set after Arthur breaks out of the facility.
@ojodelciervo) posted photos of Phoenix wearing his character's regular clothes while police officers surround him, so he might be trying to keep a low profile. The newspaper photo is complemented with a shot of Lady Gaga kissing a random woman on the street, the same one holding the previously mentioned cover, which pays off Harley Quinn's personality. In some of the photos uploaded to that post, fans can catch what appears to be a protestor calling for Arthur's release and a man dressed as the villain who likely isn't Phoenix, thus proving the Joker's actions resonated among some of Gotham's residents. After all, Joker wrapped up with the city being affected by riots sparked by Fleck's impromptu speech.
Besides all these stills, other photos that went up online prove that Two-Face's alter-ego Harvey Dent exists in Todd Phillips' 1980s Gotham. However, DC fans shouldn't take that as more than an easter egg considering Joker's world is mostly disconnected from Batman. This means there's much to look forward to after The Flash and before James Gunn's plans materialize for Warner Bros.
Joker: Folie à Deux is scheduled for release on October 4, 2024.
MORE: The Best Batman Games Of All Time, Ranked
Source: @mundosdadc; @ojodelciervo | Instagram
Most Related Links :
primenewsprint Governmental News Finance News