Food
DRS gets go ahead without glass – The Spirits Business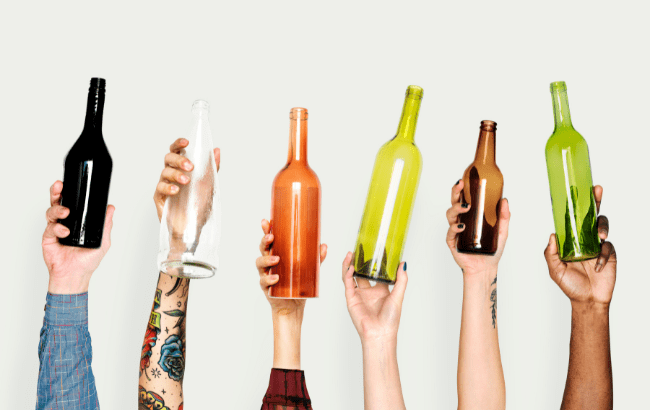 The UK government has said Scotland's deposit return scheme (DRS) can go ahead with the exclusion of glass bottles to align with other nations' plans.
The proposal for the Scottish DRS, which was originally due to come into effect on 16 August 2023, would require consumers to pay a 20p deposit when buying a drink in a single-use container made from polyethylene terephthalate (PET), glass, steel or aluminium, sized between 50ml and three litres.
Now, the UK government has said that the scheme, which has been delayed by Scottish first minister Humza Yousaf until March 2024, can go ahead "subject to a number of critical business and consumer safeguards," including the exclusion of glass from the list of containers covered in the scheme.
The government has given Scotland an exemption from the post-Brexit Internal Market Act, which aims to ensure smooth trade across the UK's different nations.
In a letter to the first minister on Friday night (26 May), the government said including glass "would have created a potentially permanent divergence from the schemes planned for England and Northern Ireland".
The letter also notes that the proposal put forward by the Scottish government "will impact thousands of businesses in England, Wales and Northern Ireland as well as those based in Scotland," and would be "particularly acute for small producers outside of Scotland who may well choose to stop selling their products in Scotland".
A UK government spokesperson said: "Deposit return schemes need to be consistent across the UK and this is the best way to provide a simple and effective system.
"A system with the same rules for the whole UK will increase recycling collection rates and reduce litter – as well as minimise disruption to the drinks industry and ensure simplicity for consumers."
England, Wales and Northern Ireland are due to launch their own DRS in 2025.
The Scottish DRS has faced a lot of backlash from ministers of the Scottish parliament (MSPs), as well as trade bodies and producers, however Yousaf has now accused the UK government of DRS 'sabotage' with these new caveats.
"The Westminster government is not just trying to scupper the deposit return scheme – [it's] trying to undermine devolution," he tweeted on Sunday (28 May). "It's also really poor for the environment. If we don't include glass, that's 600 million bottles that won't be removed from our streets, beaches and parks."
Trade response
Despite Yousaf's concerns, members of the drinks trade have said this decision is what they wanted in the first place.
Colin Wilkinson, Scottish Licensed Trade Association (SLTA) managing director, said: "Five years ago, the Scottish hospitality and retail sectors pushed for a UK-wide scheme with glass out of scope – we always said that any DRS should be UK-wide and without glass and include a standardised deposit charge, bar codes and labelling across the UK.
"This is another twist in the ongoing DRS farce where producers, suppliers, and the retail and hospitality sectors are the collateral damage, left in limbo as to what a scheme will finally look like or if it even goes ahead at all.
"What we need now is a clear path forward and it is imperative that we get clarity on what is happening as soon as possible.
"We have always said that we will support a DRS that is workable and practicable for both businesses and consumers – that hasn't changed but the whole debacle needs to be sorted out as a matter of urgency."
Last week, a freedom of information request (FOI) revealed the Scottish government has spent £218,565.83 (US$270,811.81) on the delayed scheme since 2018.
The costs include consultation, publication of regulations and associated documents, evaluations, independent reviews and assurance.
It was also reported that major retailers including Co-op and Ocado are trialling digital barcodes on products ahead of the introduction of deposit return schemes across the UK.
Most Related Links :
Latest News||Sports News||Uk News