Entertainment
Tyson Ritter Says MGK Went 'Apes***' Over Movie Scene with Megan Fox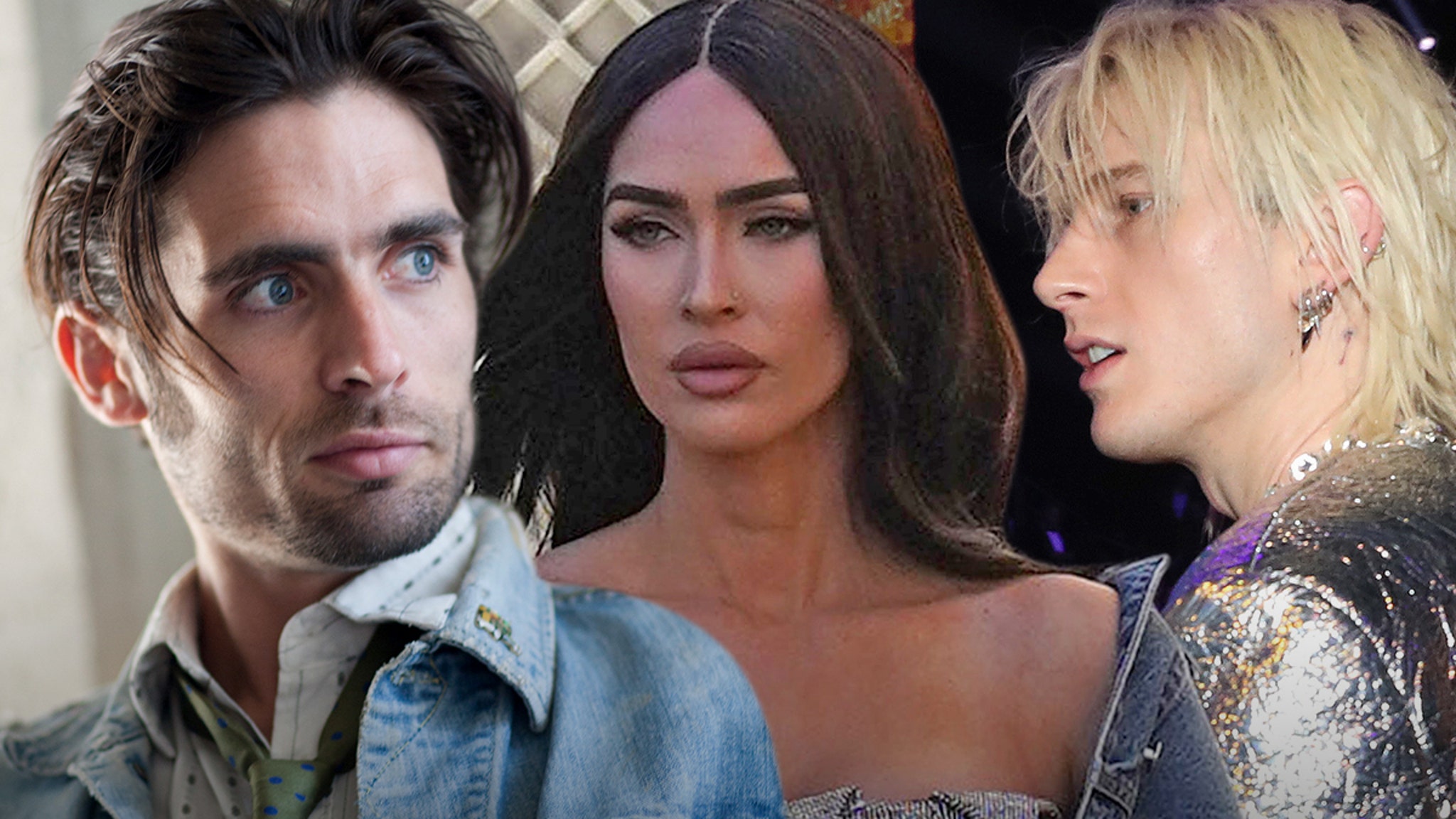 Machine Gun Kelly went absolutely bananas after one of Megan Fox's movie costars made an artistic request — so says Tyson Ritter … who was allegedly on the receiving end of this.
The All-American Rejects front man — who also dabbles in acting — was telling the wild tale on Ted Stryker's podcast Tuesday, where he recounted a moment he claims went down in Megan's trailer while they were shooting the film "Johnny & Clyde."
Tuna on Toast with Stryker
Tyson says he wanted to pitch something to Megan for her death scene — which they were about to film — and that included putting his fingers in her mouth … which made sense in the context of the script, and which he thought would've been a cool thing to try on the fly.
Well, MGK certainly didn't take that ask very kindly … according to TR, the dude lost it and berated him in front of Megan — going "apes***," as Tyson describes, and from 0-100.
Tyson says he just sorta WTF'd his way out of it, and it definitely doesn't sound like the finger-in-mouth idea was attempted. However, some good did come from the confrontation … Tyson explains that he was actually inspired by Kelly's burst of energy and emotion.
You see … Tyson says he was working on another movie around the same time, and he was trying to figure out a way to approach a certain scene in which he also needed to go ballistic out of nowhere. After seeing MGK do it in the flesh in front of him, he says he did the same on set for his other movie … and that it ended up making it into the flick.
Just another day in the life of one of Hollywood's biggest "it" couples … or so it seems. 😅
Most Related Links :
Latest News||Sports News||Uk News