Canada
Whitby 'crypto king' kidnapped, beaten and tortured: Court docs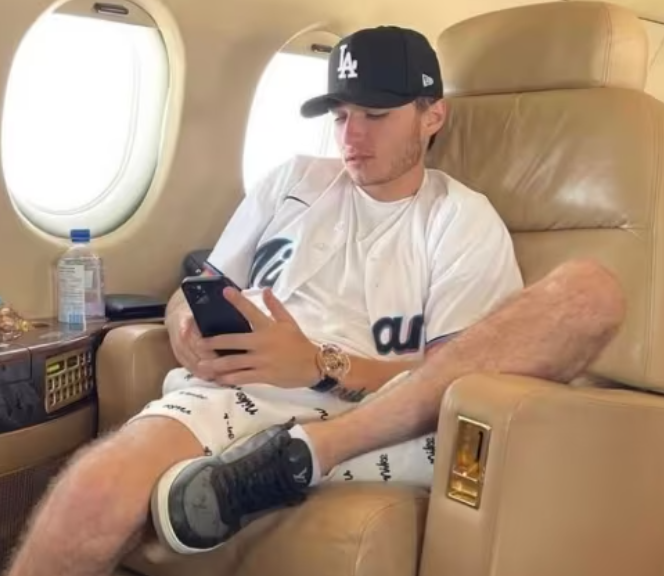 Article content
Self-proclaimed Whitby "crypto king" Aiden Pleterski was allegedly held for a multi-million-dollar ransom after being kidnapped in Toronto, according to news reports.
Article content
CTV News reported that Pleterski was snatched in December and held hostage by kidnappers who wanted $3 million for his safe release.
Article content
The network said that details of the abduction were revealed in court papers linked to a multi-million-dollar bankruptcy involving Pleterski. The flashy young entrepreneur allegedly spent a fortune, living lavishly.
"They basically held him for approximately three days, drove him around different, various parts of southern Ontario, beat him, tortured him, allowed him to make specific phone calls to specific people only. I was not one of those people that he was allowed to contact," his father said in December.
While being held, the so-called "crypto king" asked his landlord for $3 million, according to court papers.
Article content
Recommended video
The landlord allegedly said: "I received multiple calls from Aiden, but it was late at night, and then at around 1:30 a.m., I finally had enough, and I picked up the call."
Pleterski told the unidentified landlord there was no one else he could call. But the landlord said there was "nothing" he could do.
Currently, the former whiz kid is up to his neck in controversy. He allegedly had been asked to invest more than $40 million but instead blew $16 million on flashy cars, private planes and luxe vacations.
Bankruptcy trustee Rob Stelzer told CTV News: "[Pleterski] ran a business in which he told people he would invest their money and that's not what happened. He really didn't do what he said he was going to do."
Last December, Stelzer told CTV he was told by Toronto cops that Pleterski had been kidnapped, adding: "I mean, obviously, he owes a lot of people a lot of money."
CTV News said Pleterski invested less than 2% of the funds.
Most Related Links :
primenewsprint Governmental News Finance News