Canada
WARMINGTON: Ditch neatly wrapped, taxpayer-funded drug enabling kits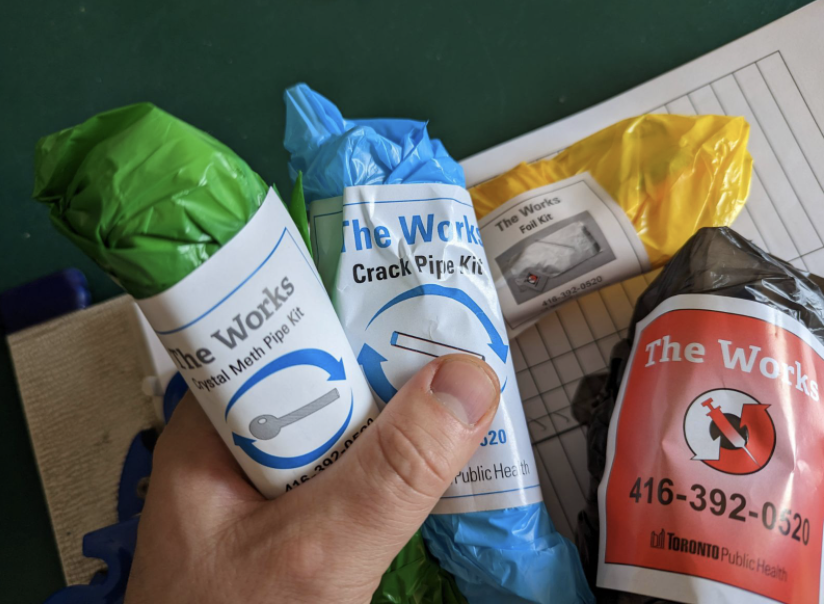 Article content
At first glance, they look like neatly wrapped gifts or chocolates.
Article content
But there is nothing benign or celebratory about these packages. Paid for by Toronto taxpayers, the city  provides water, sewage, garbage, roadways, crack pipes and special drug-taking starter kits? 
Article content
Who knew?
Mayoral candidate Anthony Furey put the spotlight on these kits Tuesday after hearing from  "whistleblowers," who say these pipes and syringes are being widely distributed and promoted.
"Not just at drug sites but at shelters across the city."
They're marked with the City of Toronto logo and an image of City Hall along with a branding slogan that says "The Works." There's also a phone number to call to get more.
It's about people getting their fix. And the fix is in.
No wonder it looks like Zombieland all over Toronto. Addicts even use the bathrooms outside City Hall in Nathan Phillips Square to take hard drugs. There are some who want Toronto to do away with the name Dundas St. before they rid the city of its enormous narcotics crisis.
Article content
These drug-taking enablement packages illustrate how Toronto is complicit in making the problem worse.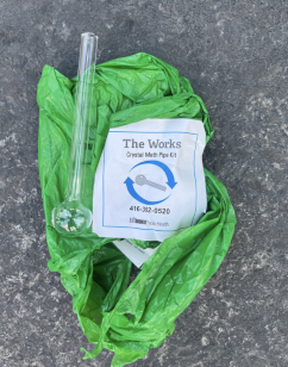 "Most Toronto residents will be shocked to learn that their tax dollars are going to crack pipes and crystal meth kits," Furey told the media near a drug injection site at Yonge and Dundas Sts. "This is not just going on at drug injection sites, though: Shelters across the city are now being told they must distribute these drug kits, and basically become injection sites." 
Recommended video
Furey said it won't happen anymore if he is elected mayor June 26. 
"This needs to stop immediately."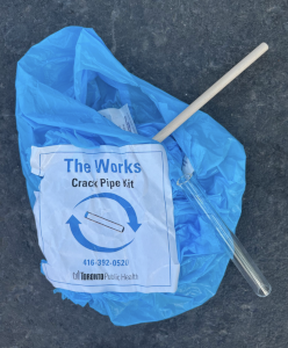 If it doesn't, who knows what's next?
"Torontonians are looking on in horror at places like Vancouver, Seattle, Portland and San Francisco, and they don't want to go one step farther in that direction," Furey said. "That's why I will put an end to pushing taxpayer-funded crack pipes across the system. It's unbelievable that this is even going on." 
Article content
It's not drug prevention but more like drug-use promotion.
They call them safe injection sites, but there is nothing safe about them. There have been murders right in front of them and fights are common.
The other thing that is common are drug dealers standing nearby with their heroin, crystal meth, fentanyl and any other chemical mixture they can think of. Police officers tell me they even hand out these kits with the Toronto Health logo on them, as well as Naloxone "opioid receptor antagonist" nasal spray devices, too. 
While purported to make things safer and cleaner under the banner of harm reduction, it instead fosters a drug culture, says mayoral candidate Blake Acton, a retired Toronto Police officer.
He said the provision of "safe drug kits" is creating "issues of public safety," and like Furey, he promises to "halt the distribution of these kits and provide other treatments."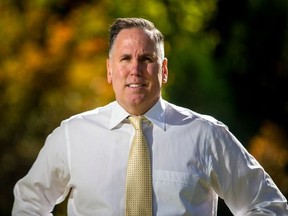 Furey, now in the top five in the race with 9% support, has called for the city to shift the way it deals with addicts by focusing on getting them off drugs instead of providing the means to perpetuate their dependence.
"Treatment is the answer," says Furey. 
Not enablement.
"I'm here to stop this decline – while we still can," said Furey. "We can fix it!"
Most Related Links :
Latest News||Sports News||Uk News