Canada
LILLEY: Biden to put tough questions to Trudeau on China interference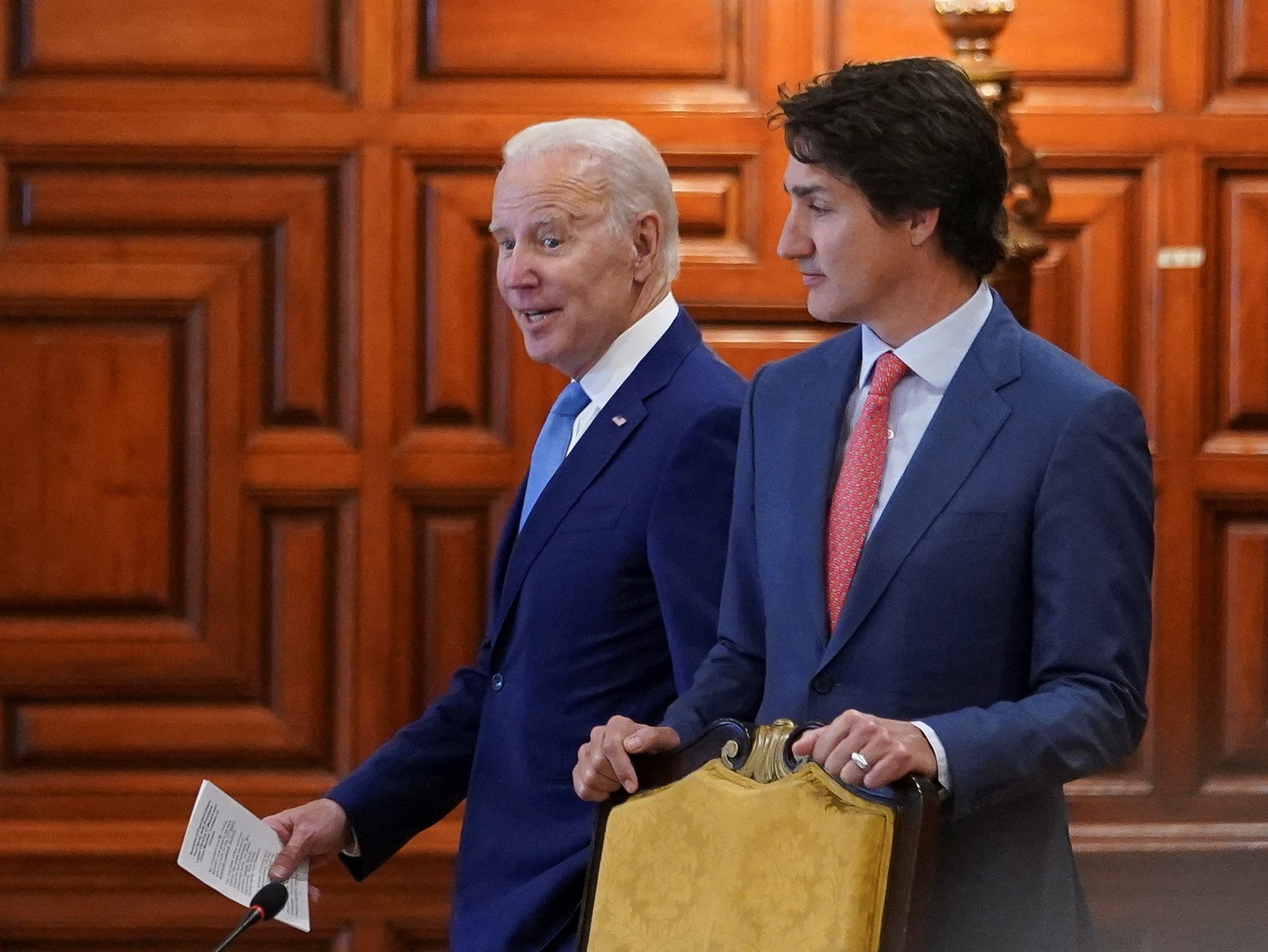 Article content
Joe Biden quizzing Justin Trudeau on Chinese interference in Canada isn't on the official agenda for the presidential visit but it's bound to come up.
Article content
The U.S. President will want to know how serious the situation is and what Canada's Prime Minister is doing to stop it.
Article content
The allegations against MP Han Dong, who resigned from the Liberal caucus on Wednesday, all but ensure Biden will have some pointed questions.
Global News reported late Wednesday that according to intelligence and security sources, Dong had sought to delay the release of the two Michaels from prison in China. The claim, which Dong denies, is that in February 2021, he advised China's Consul General in Toronto that releasing Michael Kovrig and Michael Spavor would only help the Conservative Party.
Dong doesn't deny the conversation happened but maintains he was advocating for their release. Trudeau's office said they were unaware of the call until contacted by media this week.
Article content
It wouldn't be surprising for Biden to ask Trudeau if his government has been infiltrated or compromised given the headlines of the last few weeks. Joining Biden on his trip to Ottawa are Jake Sullivan, the president's national security adviser, and homeland-security adviser Liz Sherwood-Randall.
It's been widely discussed that one of the reasons Canada has been left out of recent security operations with the Americans and other allies has been Canada's relationship with China under Trudeau. It was less than two weeks ago that Biden was joined at a naval yard in San Diego by British Prime Minister Rishi Sunak and Australian Prime Minister Anthony Albanese to announce the acceleration of a new defence pact.
Absent from that announcement was Trudeau.
Article content
Canada wasn't asked to join this AUKUS partnership for two reasons, our pitiful spending on the military and the growing concerns about China. The new partnership isn't just about nuclear submarines for Australia but also about intelligence sharing.
Our allies don't trust us like they used to.
It also wouldn't be surprising to find out the Americans are investigating us once again in relation to China like they did back in the 1990s.
The upcoming book The Mosaic Effect: How the Chinese Communist Party Started a Hybrid War in America's Backyard, details how the Americans launched operation Dragon Lord into China's efforts in Canada. Authors Scott McGregor and Ina Mitchell reveal that American agencies — including the FBI, CIA and Department of Justice — were all concerned about China's efforts at the time to infiltrate Canadian business, cultural and political circles.
Article content
That late 1990s investigation came about shortly after Project Sidewinder, a joint CSIS and RCMP study of China's infiltration in Canada was leaked creating incredible controversy at the time. Reading the sidewinder report and descriptions of people trying to influence politicians sounds an awful lot like what has been reported as happening lately.
The United States cannot afford to have the Chinese Communist Party building up a playground for themselves on America's doorstep. Without tackling the issue in our politics, our universities and more, that is what is happening.
Biden will have questions for Trudeau no doubt, whether the President has any success at getting answers remains to be seen.
Most Related Links :
primenewsprint Governmental News Finance News